White House defends Russia foreign policy, amid criticism Putin goes undeterred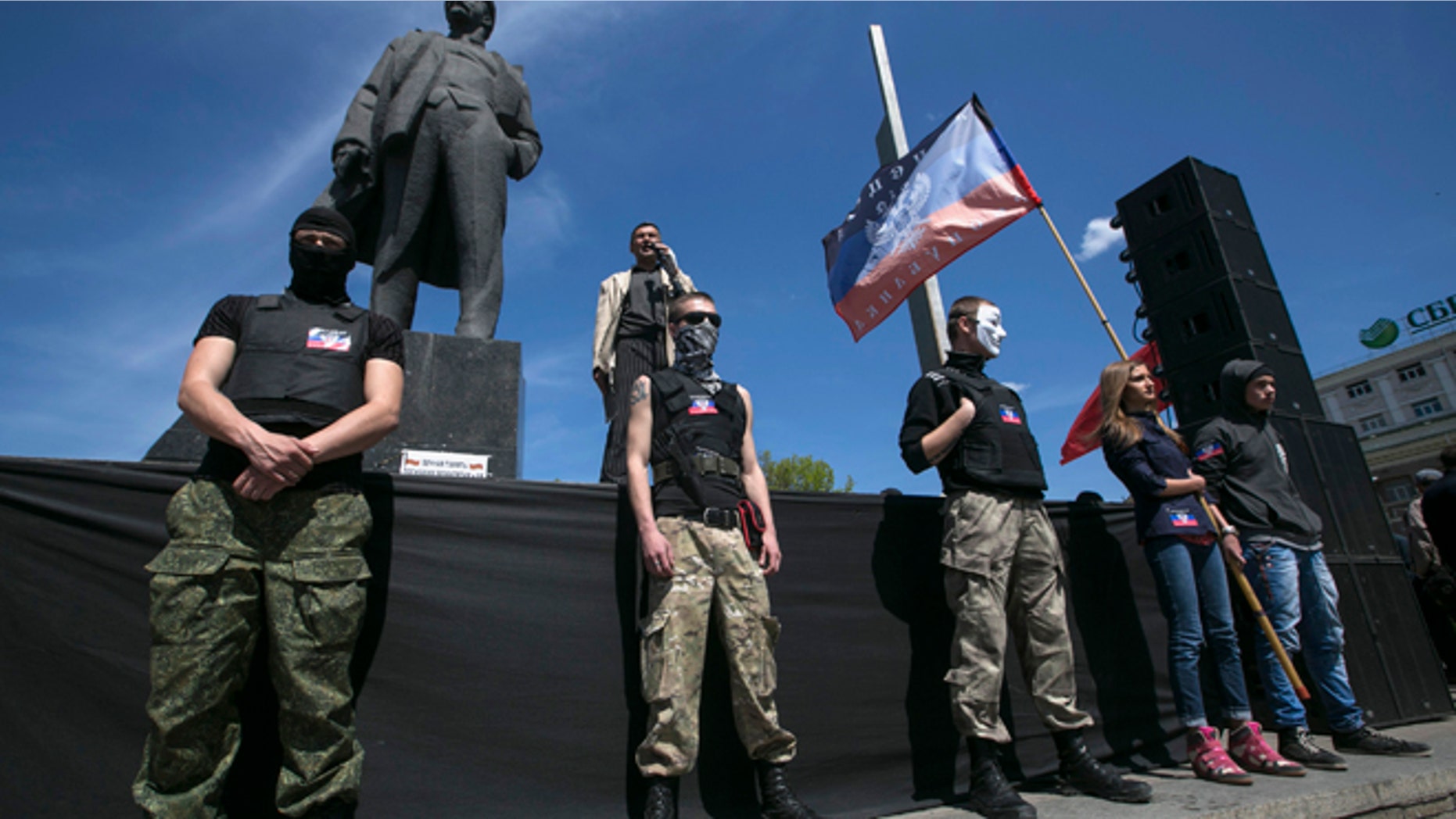 The White House on Sunday defended its foreign policy strategy on Russia, saying the international sanctions are hurting that country's economy and has Russian citizens losing faith in President Vladimir Putin.
White House Deputy National Security Adviser Tony Blinken said Russia's financial markets are down 22 percent since the first of the year and that the ruble, Russia's currency, hovers near all-time lows.
"What we're doing is bringing the world together to exert significant pressure on Russia," he told NBC's "Meet the Press." "The actions we've taken in response are undermining [Russia's] influence, undermining its economic influence, undermining its geopolitical influence."
Blinken defended the Obama administration's strategy since Russia annexed Ukraine's Crimea Peninsula last month and as Putin continues to keep troops on the Ukraine-Russia border and send operatives across the border to destabilize Ukraine's new, temporary government.
In addition, armed, pro-Russian activists in Ukraine have for the past three days held captive eight international observers.
He also told CNN's "State of the Union" that new penalties against Russia -- supported by European leaders -- are expected this week and that they will affect the people closest to Putin, amid criticism the Russian president continues his foray into Ukraine undeterred.
Earlier Sunday, President Obama said in Malaysia that the United States would be in a stronger position to deter Putin once he sees the world is unified in punishing Russia for not abiding by a deal reached Easter weekend to ease tensions in Ukraine.
Blinken also said Putin might have to reconsider his strategy because he is having to spend capital reserves on Crimea and cannot fulfil his pact with voters to deliver economic growth in exchange for their political support.
"Putin himself acknowledged [imposing sanctions] is having an impact on the Russian economy," he said. "Crimea is going to be a dead weight on Russia. They are pouring billions and billions of dollars into Crimea to try to shore it up. …  The bloom is going to come off this rose."
Blinken didn't rule out Putin invading Ukraine, saying he "has that card."
However, he said the United States is trying to de-escalate the crisis.
"We don't see a military confrontation coming of this," Blinken said.
Some of the sanctions are targeting those in Putin's inner circle.
Maryland Democratic Sen. Ben Cardin, a member of the Senate Foreign Relations Committee, told NBC that part of the Russia elite is indeed "paying a price."
However, Wyoming GOP Sen. John Barrasso, a fellow committee member, said the U.S. must get tougher.
"What we hear are sanctions against individuals," he said. "I think we need to go much further than that: sanctions against Russia in terms of military activity, arms, in terms of finance, in terms of energy."
Earlier this weekend, the administration was criticized for using Twitter for diplomacy with Russia.
"Note to the State Department: 'The promise of a hashtag' isn't going to make Putin pull out of Ukraine," Texas GOP Sen. Ted Cruz tweeted Saturday.
The Associated Press contributed to this report.