Where Did All the Latino Students Go in Alabama?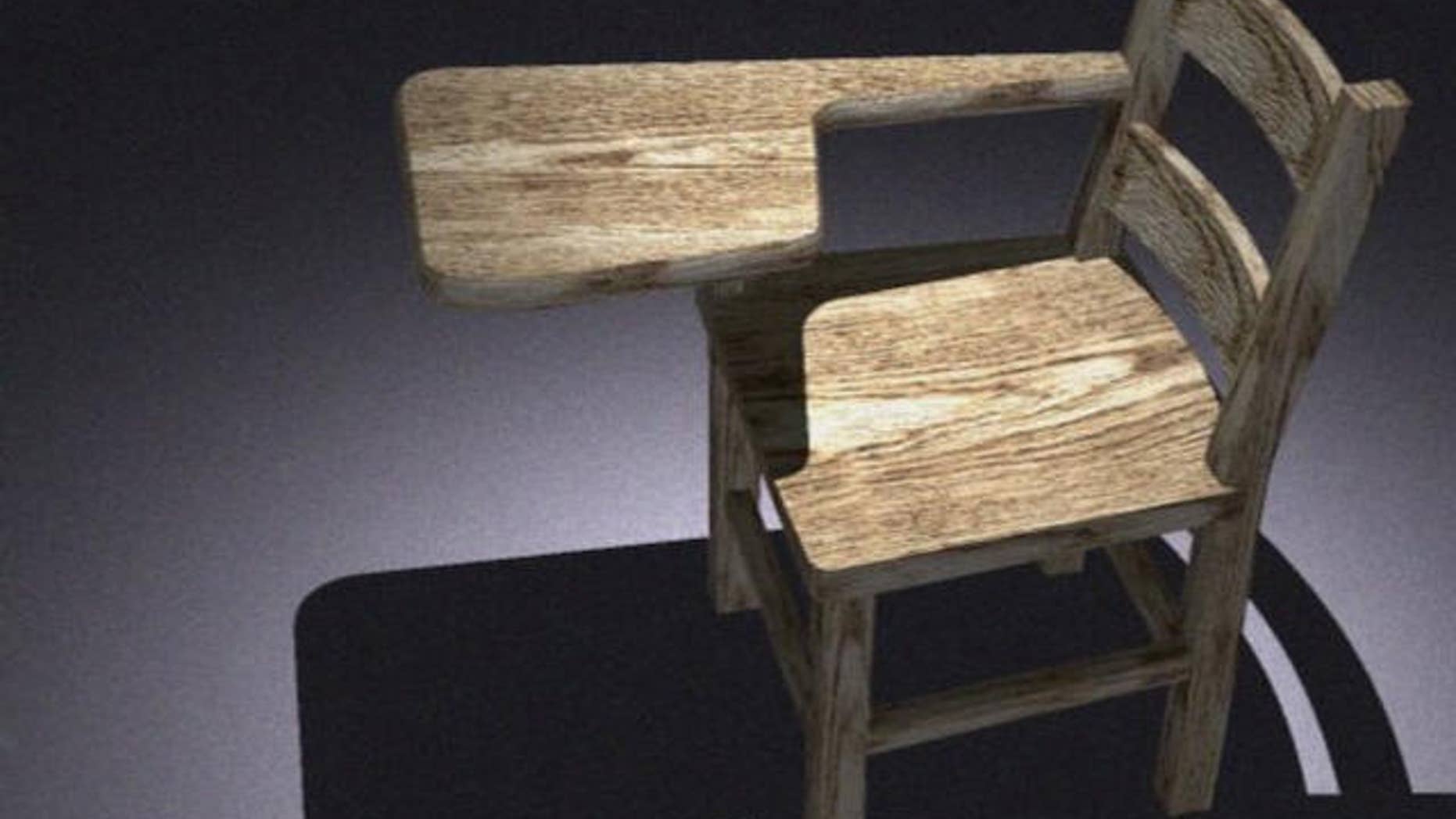 Lockers are empty, chairs are unoccupied.
The corridors of Alabama's schools are less crowded than normal.
On the heels of the implementation of a new state law cracking down on illegal immigration, numerous Latino students are not going to school.
Education officials say scores of immigrant families have withdrawn their children from classes or kept them home this week, afraid that sending the kids to school might draw attention from authorities.
There are no precise statewide numbers. But several districts with large immigrant enrollments — from small towns to large urban districts — reported a sudden exodus of children of Hispanic parents, some of whom told officials they would leave the state to avoid trouble with the law, which requires schools to check students' immigration status.
The anxiety has become so intense that the superintendent in one of the state's largest cities, Huntsville, went on a Spanish-language television show Thursday to try to calm widespread worries.
"In the case of this law, our students do not have anything to fear," Casey Wardynski said in halting Spanish.
He urged families to send students to class and explained that the state is only trying to compile statistics.
Police, he insisted, were not getting involved in schools.
In Montgomery County, more than 200 Hispanic students were absent the morning after the judge's Wednesday ruling. A handful withdrew.
In tiny Albertville, 35 students withdrew in one day. And about 20 students in Shelby County, in suburban Birmingham, either withdrew or told teachers they were leaving.
Local and state officials are pleading with immigrant families to keep their children enrolled. The law does not ban anyone from school, they say, and neither students nor parents will be arrested for trying to get an education.
But many Spanish-speaking families aren't waiting around to see what happens.
A school worker in Albertville — a community with a large poultry industry that employs many Hispanic workers — said Friday that many families might leave town over the weekend for other states. About 22 percent of the community's 4,200 students are Latino.
"I met a Hispanic mother in the hallway at our community learning center this morning, where enrollment and withdrawal happens. She looked at me with tears in her eyes. I asked, 'Are you leaving?' She said 'Yes,' and hugged me, crying," said the worker, who spoke on condition of anonymity because she was not an authorized spokeswoman.
In Russellville, which has one of the largest immigrant populations in the state because of its poultry plants, overall school attendance was down more than 2 percent after the ruling, and the rate was higher among Hispanic students.
There's "no firm data yet, but several students have related to their teachers that they may be moving soon," said George Harper, who works in the central office.
Schools in Baldwin County, a heavily agricultural and tourist area near the Gulf Coast, and in Decatur in the Tennessee Valley also reported sudden decreases in Latino attendance.
The law does not require proof of legal immigration status to enroll, and it does not apply to any students who were enrolled before Sept. 1. While most students are not affected, school systems are supposed to begin checking the status of first-time enrollees now.
The state has distributed to schools sample letters that can be sent to parents of new students informing them of the law's requirements for either immigration documents or sworn statements by parents.
In an attempt to ease suspicions that the law may lead to arrests, the letter tells parents immigration information will be used only to gather statistics.
"Rest assured," the letter states, "that it will not be a problem if you are unable or unwilling to provide either of the documents."
U.S. District Judge Sharon Blackburn, a Republican appointee, wrote in a 115-page opinion Wednesday that some parts of the GOP-backed law conflict with federal statutes, but others don't.
Left standing were several key elements that help make the Alabama law stricter than similar laws passed in Arizona, Utah, Indiana and Georgia.
Fear began to grip immigrant communities in Alabama way before the law took effect.
In the town of Kilpatrick, for instance, Ivan Barrera spoke in August about how the law already was hurting business at his supermarket. While school officials in the town had said Hispanic enrollment was up from last year, Barrera said some immigrant families were leaving out of fear of being stopped by police and put in jail if they don't have proper documents.
"It's hard for the Spanish-speaking people," said Barrera, a legal resident originally from Mexico who is married to a U.S. citizen. "They are scared of the police."
This is based on a story by The Associated Press.
Follow us on twitter.com/foxnewslatino
Like us at facebook.com/foxnewslatin