What Charlie Dent's resignation means for his House seat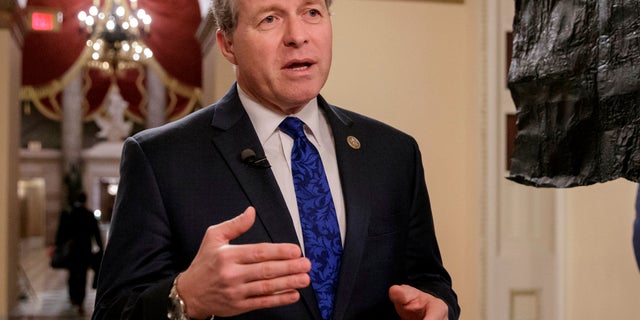 Longtime Pennsylvania Rep. Charlie Dent announced in April that he would resign from Congress "in the coming weeks" instead of serving out the rest of his term in Congress.
The Republican said last year that he planned to retire from Congress in 2018 instead of seeking re-election. Dent, who has served in Congress since 2005, said on April 17 that he decided "to leave Congress in the coming weeks" after discussions with family members.
According to the U.S. House, laws pertaining to members "elected to fill vacancies varies according to when the vacancy occurs and applicable state law."
Read on for a look at what happens to Dent's seat once his resignation is official -- and what that means given the state's recent redistricting.
The governor will set a special election date
Once Gov. Tom Wolf, a Democrat, has received the official resignation notice from Dent, he will have 10 days to set a special election date, according to a statement from his office.
The special election must be held at least 60 days later.
"Charlie Dent is a voice of reason and civility that breaks through the chaos and partisanship of Washington and he will be missed," Wolf said in a statement. "I thank Representative Dent for his service to our country and commonwealth."
The winner will complete Dent's term
Candidates for the special election will be nominated by their perspective parties.
REPUBLICANS NOT COMING BACK TO CONGRESS AFTER 2018 MIDTERMS
Whoever wins the special election will fulfill the remainder of Dent's term in office, according to guidance provided by Pennsylvania's secretary of state office.
Redistricting changes things
Due to redistricting in the state, Dent's seat will represent what will become the 7th congressional district in Pennsylvania, as opposed to what is now the 15th district.
However, the special election will still be held under the older congressional district map, drawn in 2011. Whoever wins the special election will be able to run again in the fall in the new district, a spokesperson for the secretary of state's office told Fox News.
Dent's district is in eastern Pennsylvania.