Water Is Warm if Chris Christie Jumps in 2012 Pool, but Pols Try to Cool the Hype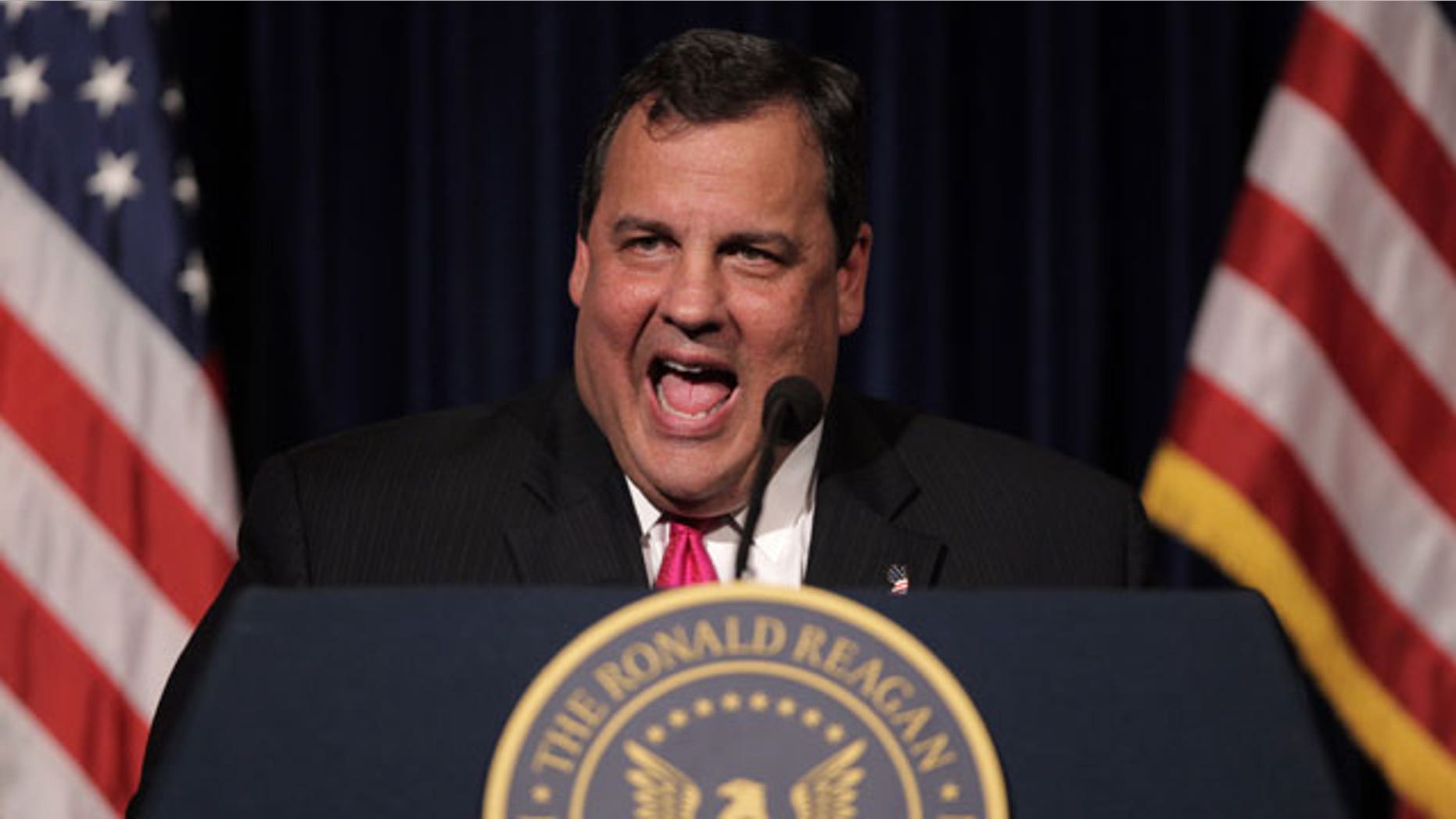 The odds in the will-he or won't-he parlor game on a Chris Christie White House run are back on "he will," but as the deadline approaches on whether to jump into the presidential race, several politicians and even a would-be opponent say the New Jersey governor's track record isn't something to brag about.
"I believe that a lot of conservatives, once they know his positions ....  they're not going to be able to support him. So, I think that is absolutely a liability for him if he gets in the race," said businessman Herman Cain, who is running for the Republican presidential nomination.
Whether it's immigration, global warming, school performance or the Garden State's unemployment rate -- which at 9.4 is higher than the national average, Christie's detractors are ready to offer a variety of reasons why the highly sought candidate would be unpalatable to voters.
"When it comes to being effective at creating jobs, improving schools and expanding opportunity, his record in New Jersey has not been a record of governing for effectiveness," said Maryland Gov. Martin O'Malley, a Democrat.
O'Malley said Christie offers "entertainment value, especially if you like Don Rickles," but the forthright governor doesn't have a history of success in his state.
"His bond rating has been downgraded by two of the bond rating agencies. His unemployment in New Jersey is one of the higher unemployment rates in the country at 9.4 percent. Last year New Jersey created no net new jobs. And his schools, because of the choices he has made to cut education funding, have actually been declining in their national rankings," O'Malley said.
Massachusetts Gov. Deval Patrick, a Democrat, said Christie has too much "unfinished" work to do for his state.
"He's been governor for what is it, a year and a half? Two years? I think unemployment in New Jersey is higher even than the national average. It's some unfinished work in New Jersey in order to have proof points for the case he wants to make," Patrick said.
Not so, says Virginia Gov. Bob McDonnell, who's been named as a potential running mate to the Republican pick, whoever it is. McDonnell, who appeared with Patrick on NBC's "Meet the Press," said Christie offers "unique" qualities to the nine-strong mix of GOP candidates.
"He's an extraordinary communicator. He's a great governor, enormous reforms and everything from the pension system to budget reform in a blue state," he said, adding that he'd be surprised if Christie got in, but he "would fare very well against the president."
For his part, Christie has repeatedly stated that he's not going to run and has suggested that, short of suicide, he doesn't know how to convince people of his decision. But his sincerity to forgo the race has been challenged, especially after remarks last week at the Reagan Presidential Library in which he offered a response to a questioner that was less than 100-percent negative on a bid.
Rep. Xavier Becerra, D-Calif., suggested that Christie may be damned if he does and damned if he doesn't.
"The difficulty in running for president is like committing suicide. There's not a lot of good choices there. And you have to be very prepared for the outcome," Becerra said.
If he does run, Christie will have to act fast. Third-quarter fundraising figures are due out by Oct. 15, and the window is closing ahead of the beginning of primary voting, which could move up to the beginning of January.
"We've got 90 days until the caucuses start in Iowa," McDonnell said. "I think Chris is probably feeling that pressure to make a decision immediately."
"Let's remember he's starting from way behind in fundraising and organization and other areas," said Sen. John McCain, R-Ariz., the 2008 Republican presidential candidate
"If Gov. Christie decides to run, I wish him luck. I think that there is a bit of a caution. It always -- the swimming pool looks a lot better until you jump right in. The water may not be quite as warm as you think," McCain said on CBS' "Face the Nation."