Watchdog says TSA allowed convicted felon to use PreCheck program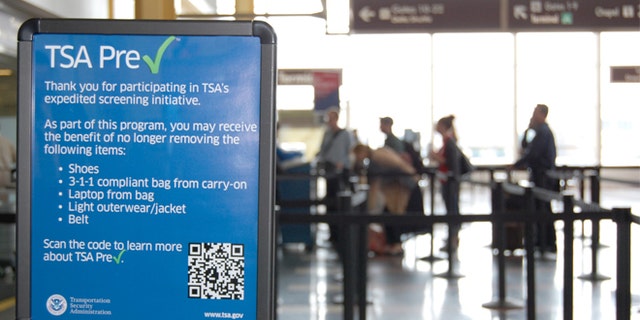 NEWYou can now listen to Fox News articles!
WASHINGTON – A convicted felon and former member of a domestic terrorist organization was allowed to pass through an expedited security line designed for passengers who are not considered a security threat, the Homeland Security Department's internal watchdog said Thursday night.
The DHS Inspector General's Office said in a statement that the passenger had not registered for the Transportation Security Administration's PreCheck program but was selected for the expedited screening through the Secure Flight program's risk assessment rules.
The Inspector General's office said a TSA officer recognized the felon and alerted a supervisor but was ordered to allow the passenger to go through PreCheck anyway. PreCheck passengers do not have to remove their shoes or remove liquids from their carry-on luggage.
Details of the passenger's criminal history and when and where the event took place were not released.
A classified report was issued to TSA detailing the need to make changes to the PreCheck vetting and screening process.
The TSA issued a written statement Thursday night saying it "takes its responsibility for protecting the traveling public very seriously."
It said, "All passengers, including those with TSA PreCheck on boarding passes, are subject to a robust security approach that employs multiple layers of security, both seen and unseen."
The agency said it was reviewing the guidelines it provides to TSA officers and supervisors to ensure they "clearly understand the procedure in the event a person or item presents a creditable threat to transportation security."