Watchdog: DHS only reported fraction of its conferences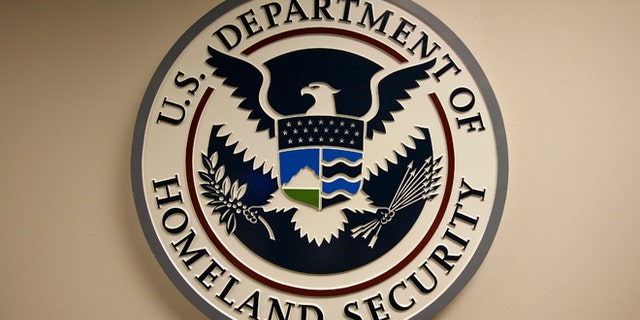 WASHINGTON – After a spate of outrage over government agencies blowing millions on conferences and failing to properly report it, one of the government's largest departments has continued to ignore the rules.
A new inspector general report finds that in a 14-month span, the Department of Homeland Security failed to report – or in some cases, underreported – expenses for some of the nearly 1,900 conferences its officials hosted or attended.
The DHS IG report, released earlier this month, shows that between Oct. 1, 2013, and Dec. 31, 2014, DHS only reported 15 percent of the conferences – 28 of the 187 -- they were required by law to disclose. And of them, only two were reported within the required 15 days.
In total, DHS spent $20 million on conferences in the time period reviewed.
The report recommended DHS makes sure its employees know about the 15-day requirement, among other changes. DHS says it has addressed and fixed the issues brought up in the report.
DHS is just one of several government departments to come under scrutiny for spending habits.
A 2013 audit of the Internal Revenue Service exposed lavish spending sprees by the agency, which gifted employees baseball tickets and engraved pens and dropped $49 million on conferences. And an infamous 2012 Las Vegas-area conference of General Services Administration employees ultimately led to charges for hot tub-partying official Jeff Neely.
While the outrage hasn't stopped the conferences, the government has tried to crack down on how that spending is reported. According to agency policy, DHS must report all conferences attended or hosted to the DHS Office of the Chief Financial Officer. When conference-hosting costs hit $10,000 or when travel costs exceed $25,000, DHS is supposed to get approval from the OCFO.
For conferences it hosts costing over $20,000, DHS must give basic details to the IG within 15 days. And details on any conference costing over $100,000 must be posted on the official agency website.
While the IG report commended the agency for recently improving its practices, it chided DHS for failing to make the website information easily searchable.
"The public report is not accessible from DHS' website," the report found. "Although DHS is complying with OMB regulations to report conference-related expenses exceeding $100,000 on its website, at the time of our field work, the information was not accessible without a specific direct link."
Part of the problem, according to the report, is that several employees were unaware of the new reporting rules, and many say they missed a July 19, 2013 memo reminding them about the 15-day reporting requirement.