Washington Redskins write scathing response to lawmakers who want team name changed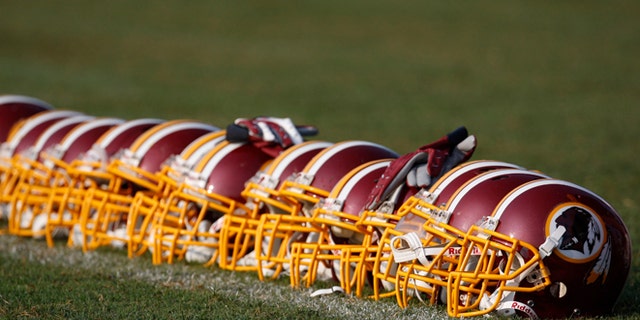 NEWYou can now listen to Fox News articles!
The Washington Redskins issued a scathing response to two lawmakers Monday after they called for the team to change its controversial name.
Sen. Maria Cantwell, D-Wash., and Rep. Tom Cole, R-Okla., told NFL Commissioner Roger Goodell in a letter that the league is on the "wrong side of history" in allowing the Redskins to keep their name, which some see as a slur.
"It is, in fact, an insult to Native Americans," Cantwell and Cole wrote.
But the team fired back in a statement, saying that Cantwell – who chairs the Senate Committee on Indian Affairs – has better things to do with her time.
"Senator Cantwell should be aware that there are many challenges facing Native Americans, including an extremely cold winter with high energy bills, high unemployment, life threatening health problems, inadequate education and many other issues more pressing than the name of a football team which has received strong support from Native Americans," the statement said. "Surely, with all the issues Congress is supposed to work on such as the economy, jobs, war and health care, the Senator must have more important things to do," the statement said.
A spokesman for the NFL, meanwhile, said the league will respond to the lawmakers' letter "in an appropriate manner" once it has been reviewed.
The Redskins franchise, which was founded in 1932 and has been based in Washington since 1937, has been under increasing pressure to change its name. Some newspapers have refused to use the team's name in stories and NBC commentator Bob Costas referred to the name as "an insult, a slur" during the network's broadcast of a Redskins game this past October.
Redskins owner Dan Snyder has insisted that he would never change the name while he owned the team.
For his part, Goodell has resisted calls to change the team's name. At a news conference during Super Bowl week, Goodell responded to a question about the name by saying, "Eight out of 10 Americans in the general population would not like us to change the name. So we are listening. We are being respectful to people who disagree. But let's not forget this is the name of a football team."
The Associated Press contributed to this report.