Visa Waiver Program is more of a threat to U.S. than Syrian refugees, critics say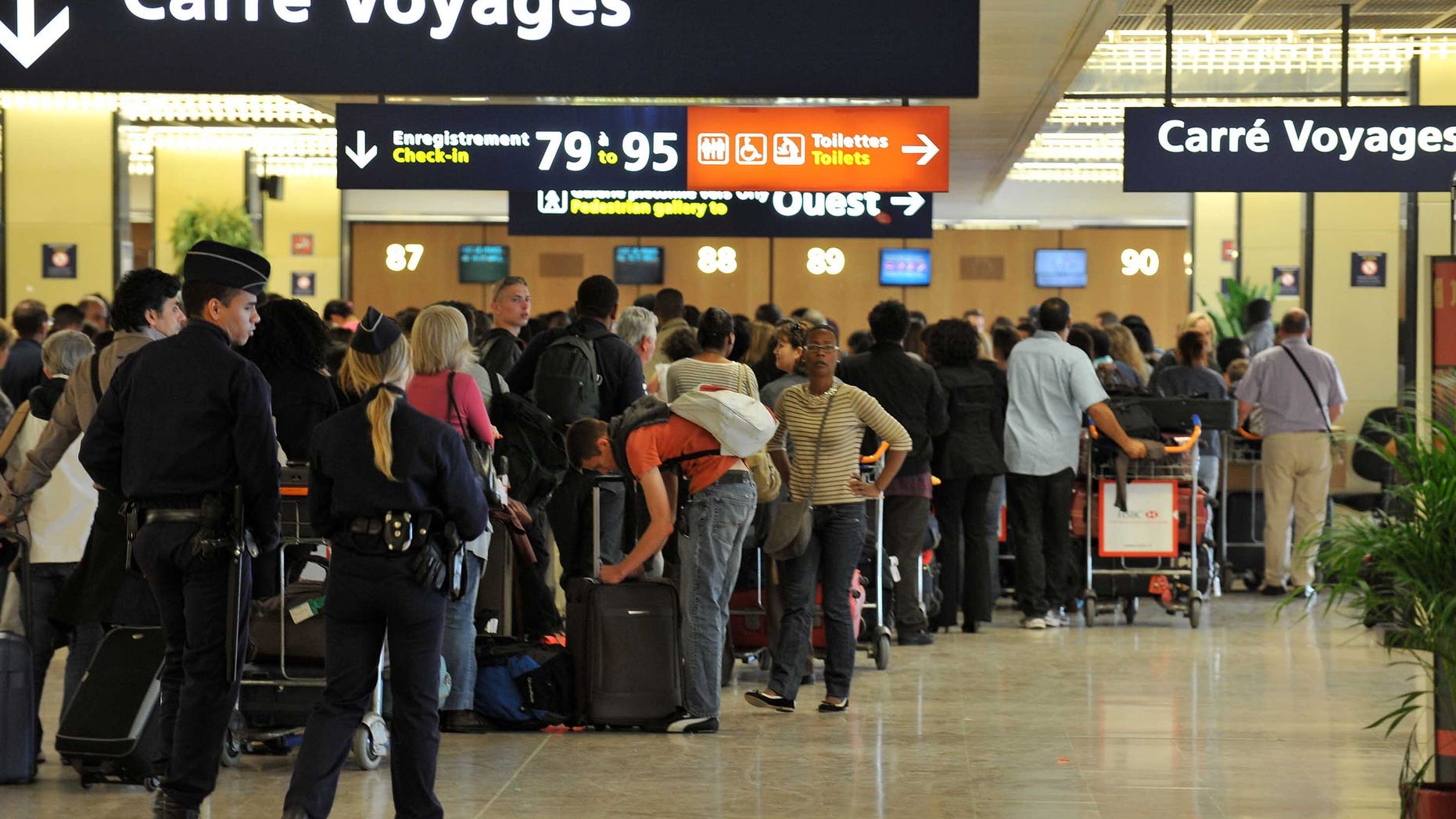 In the aftermath of the Paris terrorist attacks, some members of Congress from both major parties are pushing for the suspension – or tightening – of a program that allows people from nearly 40 countries, including many in Europe, to skip many steps that citizens from other nations must take before being given a visa to come to the United States.
Rep. Tulsi Gabbard, a Democrat who represents Hawaii, is calling for the U.S. government to suspend the Visa Waiver Program, which allows visitors from countries that have visa-free agreements with the United States to travel here without going through a myriad of steps. Those steps include applying for a visa, providing certain documentation and going through an-person interview with a U.S. official.
Critics of the Visa Waiver Program say that even friendly countries are seeing a growing number of "home-grown terrorists."
The following countries are Visa Waiver Program participants:
Source: U.S. Department of State
Sen. Richard Burr, the North Carolina Republican who chairs the Senate Select Committee on Intelligence, was quoted in the Washington Post as saying that the Visa Waiver Program concerns him much more than the Syrian refugees looking to be resettled.
Roughly 4,000 people living in Europe have traveled to Syria to train with the Islamic States, according to national security experts. Terrorists responsible for the recent attack in Paris had residency or citizenship in such visa-free countries as Belgium and France.
The suspected mastermind of the attacks, Abdelhamid Abaaoud, is a Belgian whose parents are Moroccan immigrants. Belgium, in fact, is said to be a hotbed of ISIS cells. Belgium's Interior Minister Jan Jambon said many had left for a period to join ISIS and get training, and said the country would "clean it up."
"The Paris attacks confirm what we already know, that there are large radicalized populations in Western Europe that have military experience and training and tools necessary to commit very bloody attacks," said Nathan Sales, a law professor at Syracuse University who was first Deputy Assistant Secretary for Policy Development at the U.S. Department of Homeland Security, where he led efforts to tighten the Visa Waiver Program. "The attackers were either citizens or long-term residents of France and Belgium."
On Wednesday, five Syrians were caught trying to board a U.S.-bound flight from Honduras with stolen Greek passports. Honduran authorities were notified by Interpol, the world's largest international police organization. Greece is part of the visa-waiver program.
Among the requirements for qualifying for a Visa Waiver Program are that a nation share data on potential terrorist with the United States, that it have a visa refusal rate by the U.S. government of less than 3 percent, and that it have high standards for counterterrorism, border control and document security.
Sales said that while the United States has an intricate, sophisticated system of getting airline information about travelers, the Europeans have weak links in their passenger data-gathering.
"The European border is much more porous," Sales said to Fox News Latino, "because Europe has resisted creating the same program as the United States, mostly because of privacy concerns."
Sales believes the visa-free agreements need to be enforced and better implemented, but he says it's important to keep them intact because they actually can help identify security threats. For one thing, he said, the ease that it offers travelers from visa-free agreement nations also provides an incentive to their governments to share information about people suspected of terrorist or criminal activities.
Generally, he said, "foreign countries have no reasons to share information with us" in the absence of certain incentives.
On Thursday, Sens. Jeff Flake, an Arizona Republican, and Dianne Feinstein, a California Democrats, plan to introduce legislation that would tighten the Visa Waiver Program by making people from visa-free countries ineligible to come to the United States is they traveled to Syria or Iraq in the past five years.
But Gabbard, the Hawaii lawmaker, does not want to wait for European nations to step up their scrutiny of internal threats or passengers traveling to and from there. The congresswoman said in an interview with CNN that the loopholes in the Visa Waiver Program must be addressed now, in a broad way – even if any changes are temporary.
"We need to temporarily suspend this visa waiver program" between the United States and Europe, Gabbard said, because "it could just be a matter of hours, before someone travels through these different borders, someone who's become a foreign fighter, who's been fighting in Syria, and ends up here on the United States soil."
Burr, the head of the Senate intelligence committee, was quoted in the Washington Post as saying that he considers the Visa Waiver Program a bigger security concern than the Syrian refugees, a focus of international debate.
"Were I in Europe already, and I wanted to go to the United States, and were I not on a watch list or a no-fly list and I wanted to get there," Burr said, "the likelihood is I would use the visa waiver program before I would try to pawn myself off as a refugee."
After the January attacks in Paris, including one on the French satirical magazine Charlie Hebdo, several members of Congress pushed for tightening visa waiver rules. Feinstein, the California Democrat, said at the time that the visa waiver program was the "Achilles heel of America."
Rules were, indeed, made stricter for the program after the Sept. 11, 2001 attacks after it became apparent that some of the hijackers had lived for a time in Germany, where they were part of an Al-Qaeda cell in Hamburg. But there were still weak links, given the more lax data-gathering and data-sharing by European countries.
Efforts to curb or eliminate the Visa Waiver Program, which began in 1986, is often met with stiff resistance by, among others, the travel industry. Many experts knowledgeable of the program acknowledge that it is an important part of the U.S. economy and also benefits Americans who don't need visas to travel to the countries in the program.
Roughly 20 million people enter the United States annually through the program. Published reports say that several thousand requests are refused because they turn up on terror watch lists. Many more are rejected because the applicant appears to have stolen documents.
Sales says there are indications that following this year's attacks, France and the rest of Europe are moving toward a more concerted effort to share data.
He said that there is a move toward a European-wide data-sharing system involving travelers, an improvement that then would lead to better information reaching the United States about would-be visitors.
"There's a renewed urgency," he said. "If they can attack Paris they can get on a plane and attack the United States."