Virginia Official Prepares to Sue Feds Over Illegal Immigrant Files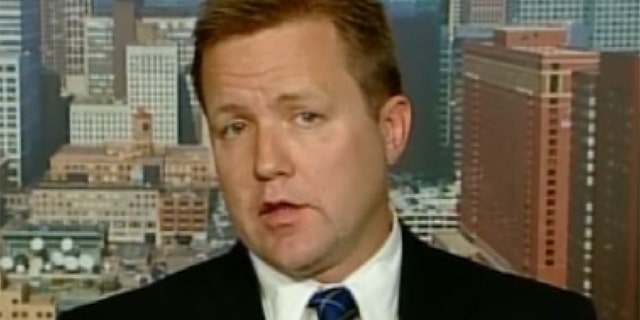 A top Virginia official is preparing to sue the Department of Homeland Security for information about illegal immigrants his county delivered into federal custody -- a case fueled by his claim that 10 percent of the nearly 4,000 illegal immigrants turned over were subsequently re-arrested in the same place.
Corey Stewart, chairman of the Prince William County Board of Supervisors, is gearing up for a lawsuit over immigration documents for the second time this year. His county filed a lawsuit in March to obtain documents about an illegal immigrant charged last year with killing a nun in an drunken driving crash. He said Wednesday that the county plans to file a second lawsuit in the coming weeks in federal court. Officials want more detailed information about the 3,800 illegal immigrants turned over to federal immigration agents since 2007.
Stewart told FoxNews.com that since the county started turning over those prisoners, 380 have been re-arrested in Prince William County and turned over again. The incidents have fueled his concern that too many illegal immigrants are being released just because they haven't yet committed a serious or deadly crime.
"Ten percent -- that's an amazing number, because those are just those individuals who came back into the community, committed another crime and got re-arrested for that crime," Stewart said, speculating that the actual number of those released is "a lot higher than 10 percent."
He said the Department of Homeland Security gave the county some information on those prisoners after an information request was filed last fall, but he described that file as incomplete.
Though Stewart complained the file did not include individual identification, DHS has claimed that it has to adhere to its privacy policy.
DHS has acknowledged that not every illegal immigrant turned over to them will necessarily stay in federal custody. While violent criminals are detained on a mandatory basis, those charged with less severe crimes are evaluated on a case-by-case basis, according to the department.
The department has sought to sweep up and deport the most serious criminal offenders. The administration on Tuesday announced that federal agents in May swept up 2,400 illegal immigrants in what was described as the largest operation of its kind. Many will be automatically put on the list for deportation, though some will have their cases brought before an immigration judge.
But Stewart argues that federal immigration officials should be deporting most illegal immigrant offenders who are arrested.
"The public shouldn't have to wait for these individuals to commit a serious violent felony in order to be deported," he said. "They should be deported as soon as they show an inclination toward criminal activity."
Stewart's county since last year has been the scene of two deadly incidents involving illegal immigrants with prior records in the U.S. Months after the high-profile crash that killed a nun in Prince William County, another illegal immigrant was arrested in February and charged in a killing spree that left three dead and three wounded. That individual had been ordered deported in 2002 after he was caught trying to enter the country illegally but was subsequently allowed to stay.
However, according to DHS, his special status was revoked in 2006, making him a fugitive. Still, he managed to slip through the fingers of law enforcement in 2008 when he was arrested for drinking in public. As punishment, he received a fine at the time and presumably was let go.
Stewart's county has since received DHS documents regarding the suspect in the nun's death, but has not yet dropped its lawsuit.