Veterans Affairs wind turbine, built for $2.3 million, stands dormant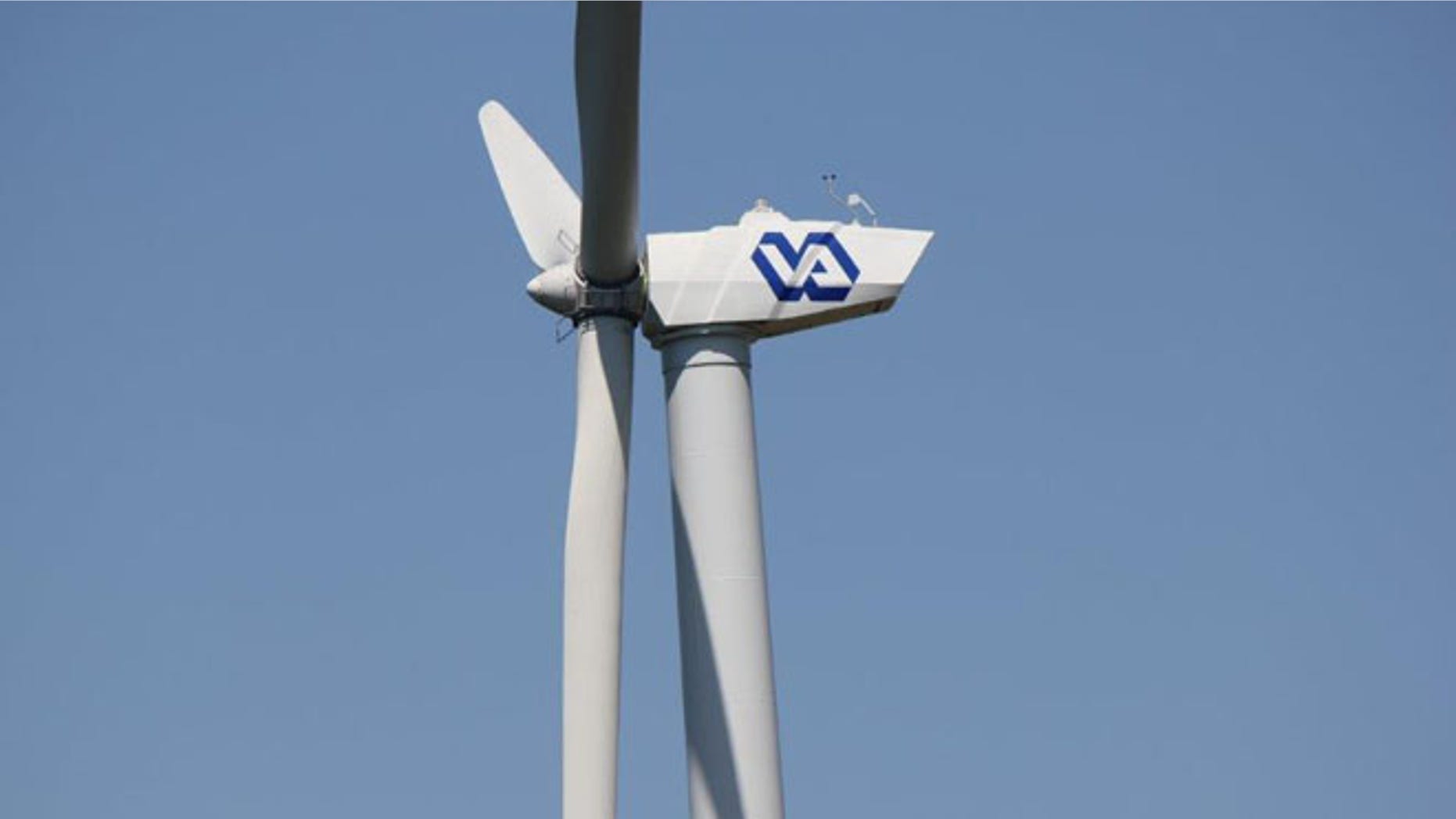 ST. CLOUD, Minn. – A $2.3 million federal stimulus project at the Veterans Affairs Medical Center in St. Cloud is giving green energy initiatives a bad name.
A 600-kilowatt wind turbine -- some 245 foot tall -- stands on the wintry VA grounds, frozen in time and temperature, essentially inoperable for the past 1 1/2 years. No one is working to fix it, though many attempts were made to repair the turbine, once billed as a model green energy project.
"The St. Cloud VA is a hospital, and our focus is on our patients and we like to think that we treat our veterans very well here," said Barry Venable, a public affairs officer for the VA in St. Cloud. "We're embarrassed that this turbine does not operate as advertised."
That's quite the about-face from the buildup in December 2009 over the announcement of the central Minnesota turbine, the lone Department of Veterans Affairs project included in the White House document touting President Obama's executive order for federal agencies to lead the way on renewable energy.
"Throughout the Federal Government, agencies are already leading by example toward building a clean energy economy. This document outlines some examples of projects, many of which leverage Recovery Act funding, that will drive long-term savings, build local market capacity, and create new private-sector clean energy jobs," states an administration document called "E.O. 13514: Agencies Leading by Example."
Today, critics call the solo St. Cloud wind turbine a leading example of something else -- the failure of federal stimulus spending to deliver on renewable energy initiatives.
"It's another example of stimulus money going after bad projects that make no economic sense. The VA in St. Cloud shouldn't be in the electricity business," said Peter Nelson, director of public policy at the Center of the American Experiment. "We already have utilities in Minnesota who are in the utilities business who know the best areas in Minnesota for setting up wind turbines and know how to maintain them."