Va. Gov. McDonnell says daughter returned $15G wedding gift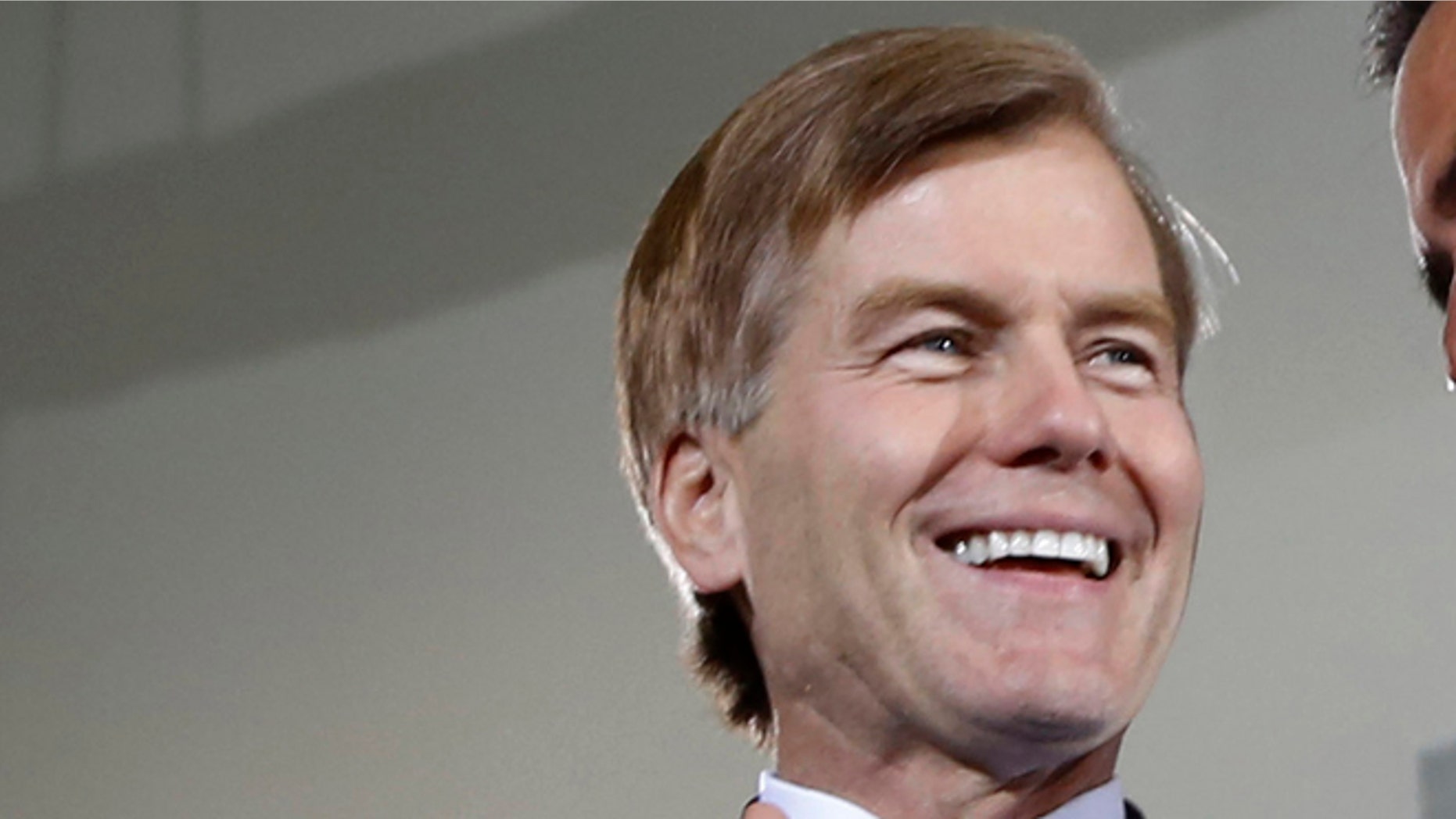 Richmond, Va. – Virginia Gov. Bob McDonnell said Wednesday that his daughter Cailin has returned the $15,000 check she received for her wedding from Jonnie Williams, a major McDonnell campaign donor and head of a nutritional supplements manufacturer who gave the first family thousands of dollars in gifts.
Now the subject of federal and state investigations into his relationship Williams, McDonnell announced on his hourlong monthly show on Washington's WTOP radio that he is working with his private legal team to return all gifts still in his family's possession to Williams.
Attorney General Ken Cuccinelli, however, said Wednesday he won't return Williams' gifts or reimburse him for their reported $18,000 value because they include vacations, dinners and private jet travel — not things that can be given back.
"There are some bells you can't un-ring. You can't un-take an airplane flight," Cuccinelli said. "...I didn't get loans, didn't get cash, didn't get shopping sprees."
Asked why he wouldn't reimburse Williams for the gifts' value, he said because, "No money changed hands."
Cuccinelli, the Republican nominee to succeed McDonnell as governor, disclosed his gifts from Williams on his required statements of economic interest, although he accepted some of them years before they were reported. Cuccinelli amended four years' worth of financial disclosure reports in April, listing a $3,000 family vacation and a $1,500 catered Thanksgiving dinner at Williams' luxury waterfront villa on Virginia's Smith Mountain Lake among items he had earlier overlooked.
McDonnell's gifts from Williams, however, came to light through weeks of news reports, not his own economic interest filings. His gifts were more numerous and more tangible, including a $6,500 Rolex watch inscribed to the "71st governor of Virginia," the check for 28-year-old daughter Cailin, and a $10,000 engagement check for daughter Jeanine, 32, before her May wedding. Both wedding gifts have already been returned, McDonnell said.
"I am working with my counsel to return gifts that have been given," McDonnell said. "My eldest daughter returned her engagement gift and my daughter Cailin has returned her wedding gift, and there are other substantial items that are in the process of being returned, and I'll let you know more when I do."
Last week, McDonnell said he had repaid nearly $125,000 in personal and business loans that Williams made, and the governor, through his private legal and public relations team, issued an apology to Virginians.
The governor did not disclose either the loan from Williams or gifts from him on forms which candidates and public officeholders are required to file annually broadly sketching out their personal finances. McDonnell, entering the final five months of the single, non-renewable term to which Virginia uniquely limits its governors, defends his decision not to report the gifts, noting that the state's ethics laws compel disclosure only of gifts given directly to officeholders or candidates themselves, not to their immediate families.
He has expressed generalized support for tightening those ethics and reporting laws, but voices no appetite for submitting specific legislation and summoning the General Assembly into special session to consider them before his term expires in January.
McDonnell told reporters Wednesday he hasn't calculated the total value of the gifts being returned to Williams or settled on a timetable for returning them. Nor would he address whether he believed Cuccinelli should return gifts he received from Williams or reimburse Williams for their estimated value.
"I'm not going to comment on that. I think everybody's got to do what they think (is) right,"McDonnell said.
Cuccinelli, speaking hours after McDonnell announced both his daughters' wedding gifts had been returned, said he was glad the governor took the action.
"The more he can clear that away, the better for Virginians," Cuccinelli said.