Utah Democrat Party Latino Outreach Director Cries Foul Over Her Dismissal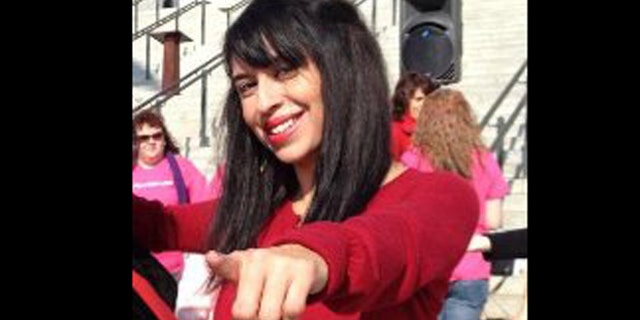 The Utah Democratic Party's former Latino outreach director claimed that she was unfairly ousted and that the organization is not really committed to diversity.
The former director, Melodia Gutierrez, is quoted in the Salt Lake Tribune as saying that she was abruptly let go and not given a chance to improve the job performance weaknesses her bosses had cited.
"It was a completely blind-side, forced resignation. I'm the second woman of color they let go unceremoniously. ... There were only two women of color in the office," said Gutierrez, according to the Tribune.
Utah Democratic Party executive director Matt Lyon told Fox News Latino that he could not specifically address Gutierrez's case because he was bound by personnel confidentiality rules.
Lyon said he generally meets with all staff members weekly to discuss assignments, performance, and to go over upcoming projects and events.
He said that the Latino community is important to the state Democratic Party, given that it is growing dramatically.
"Nearly one in two eligible Latino voters in Utah is not active," he said. "The biggest priority is to register those voters and get them involved. We want to find a way for those voters to have a voice in state politics, in municipal politics, and keep them involved."
Gutierrez is quoted in the Tribune as saying that Lyon expressed disappointment with her work, and she offered to make improvements, but instead she was asked to leave.
She told the newspaper that the organization's top officials did not give her specific goals or instructions when she started the job about a year ago. She said that she developed the outreach program and felt that she had done a good job.
She helped launch a voter registration drive, ads on Spanish-language television and held a Diversity Day at the state legislature.
Her dismissal became public, the newspaper said, after Salt Lake County Hispanic Caucus Chairman Nate Salazar learned of it and alerted the press.
Efforts to reach Salazar and Gutierrez for a comment were unsuccessful.
"I wasn't contacted about this decision," he was quoted in the Tribune as saying. "Melodia has a really great reputation in our community. So it's disheartening."
Lyon said they hope to fill the Latino outreach post as soon as possible.
"We wish Melodia the best," he said.
Utah is home to about 362,000 Hispanics, they comprise about 13 percent of the population.
Some 123,000 of the state's Hispanics are eligible voters.
Follow us on twitter.com/foxnewslatino
Like us at facebook.com/foxnewslatino