USO opens new center for wounded warriors, families at Walter Reed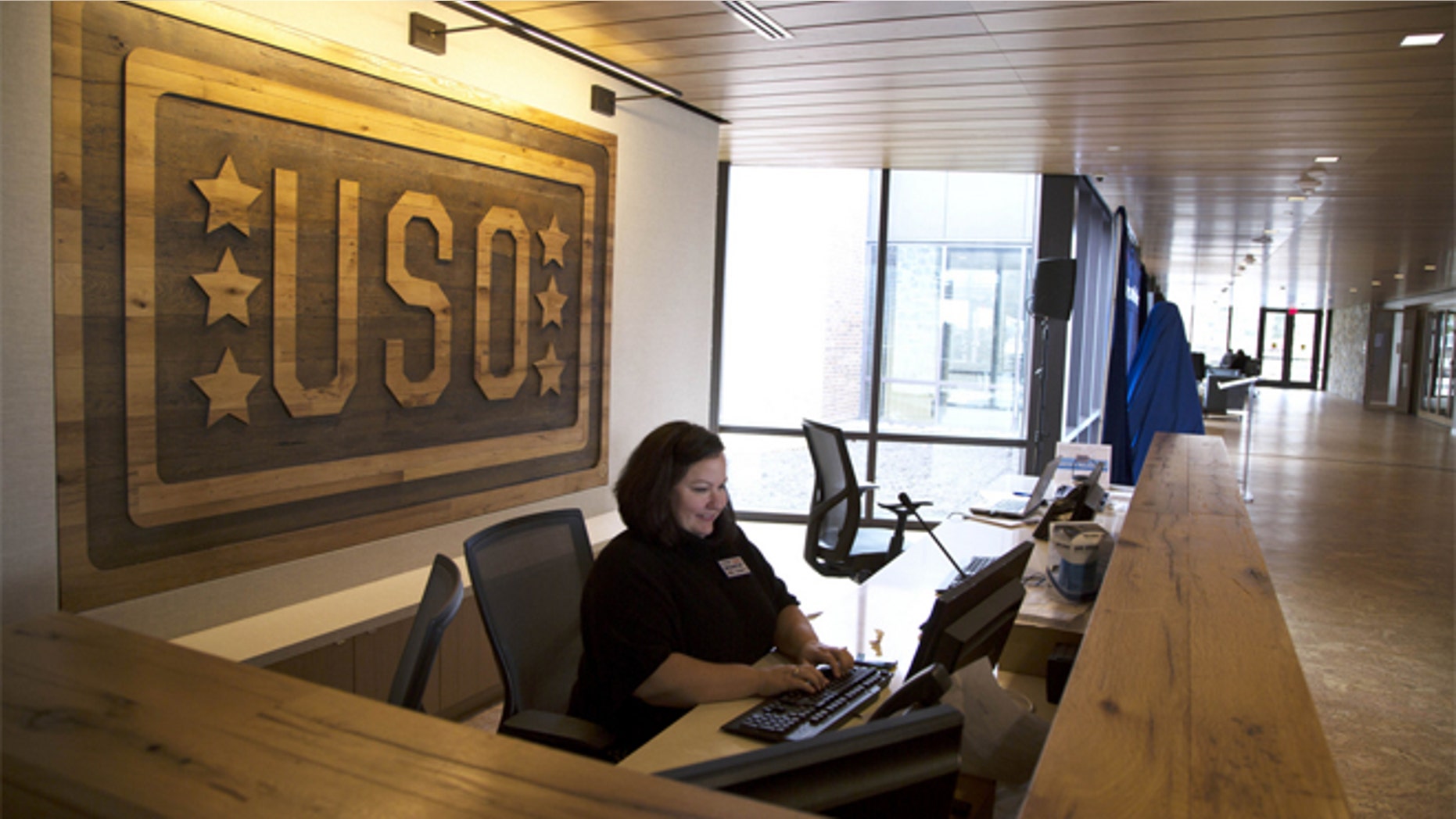 The United Service Organizations opened the doors Tuesday to a new state-of-the-art center for wounded servicemembers and their families at the Walter Reed complex -- a center designed as a place where troops can heal physically but also relax and, for moments at a time, escape.
"To be able to get away in the midst of it all to such a beautiful, peaceful and comfortable place right here on campus is more than just nice to have. It is an essential part of their recovery," Vice Chairman of the Joint Chiefs of Staff Adm. James Winnefeld said.
The Warrior and Family Center was donated to the nation's premier military hospital, in suburban Washington. It was dedicated in honor of Bush family patriarch and former USO National Campaign Chairman Prescott S. Bush, who raised $210 million for the organization in the early 1940's. Bush's grandson, former President George W. Bush, visited the center during a private ceremony on Monday.
Built alongside the long-term patient barracks where recovering warriors often live for up to two years at a time while enduring numerous surgeries, the 16,000-square-foot center is outfitted with dozens of spaces aimed at providing support for those troops and their families who pass through Walter Reed.
The USO says that aside from constructive programs like physical rehab, family counseling and employment consultation, the center will offer places for families to relax including a fireside lounge, a music and arts centers, dining areas and an NFL lounge with video games.
Fox News was able to visit the center and speak to some of those who helped put it together, as well as some of the patients who will be the first to use it.
"It's a way to get away in a sense," said Sgt. Kevin Gatson, who lost his left leg above the knee, had his right leg badly wounded, and lost part of his hand after being hit by an improvised explosive device in Afghanistan. "Here you are doing all your therapy. This is a place to really relax and take a load off."
Cheryl Laaker Hall, vice president of operations at USO's Metropolitan Washington-Baltimore office, said the goal "is to be as flexible as we possibly can and provide programs and services that are really truly helping them do what they feel they need to do."
Simple new amenities like a large state-of-the-art kitchen offer the sense home comfort for the troops. "I actually grew up in a family of caterers," said Marine Cpl. Rebecca Fletch, who is recovering from a shattered pelvis she suffered in a motor vehicle accident.
"I saw the double ovens, and man the things I can get done in here! The kitchens in my room are designed for us as well but for this I can actually get up on my prosthetic -- as opposed to my room where I might trip over my leg."
The USO, known mostly for its entertainment tours and airport lounges, has had a constant presence on the Walter Reed campus throughout the wars in Iraq and Afghanistan.  And despite the fact the Iraq war is now over and all U.S. troops are scheduled to leave Afghanistan at the end of this year, the need for medical treatment is still in high demand.
The Washington Post and the Kaiser Family Foundation released new poll results Tuesday that said "more than half of the 2.6 million Americans dispatched to fight the wars in Iraq and Afghanistan struggle with physical or mental health problems stemming from their service, feel disconnected from civilian life and believe the government is failing to meet the needs of this generation's veterans."
The USO hopes patients and their families passing through Walter Reed will be able to take advantage of the behavioral health and family counseling programs offered at the center.