US pays $77G to Trump's golf resort prior to visit: report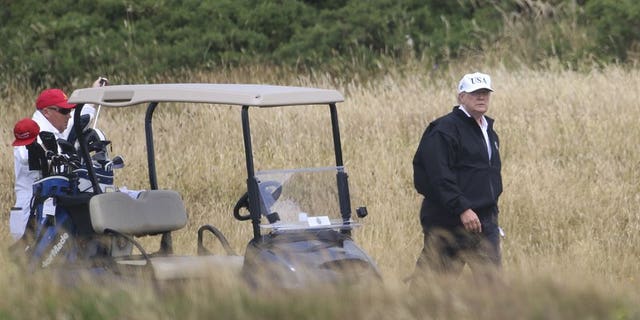 The U.S. reportedly paid more than $77,000 to the Scottish golf resort owned by President Trump prior to his visit last week, Reuters reported Tuesday, citing federal spending records.
The U.S. State Department spent $77,345.35 since April for "hotel rooms for VIP visit." Trump was at the club last weekend. The report said it was unclear if all of the payments covered Trump's visit.
Eric Trump wrote on Twitter that Trump properties do not profit from U.S. government business. He tweeted, "While not required, we have decided that for any United States Govt business, we charge our COST and do NOT profit from these stays. Much more would be spent if they stayed elsewhere."