US military discloses secret military presence in Somalia of up to 120 troops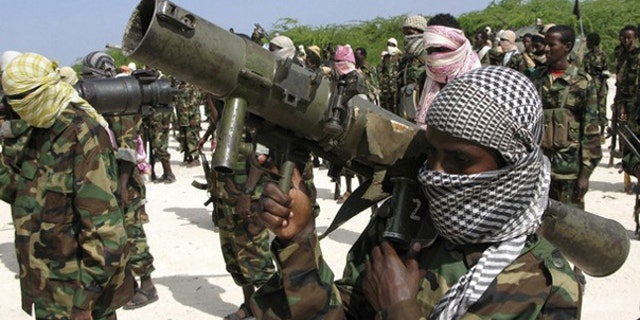 The U.S. military has secretly operated in Somalia since around 2007 and the Obama administration is planning on expanding that assistance to help counter the Al Qaeda-linked group al Shabaab.
A senior U.S. defense official confirmed to Fox News Wednesday the details of the military presence, which were first reported by Reuters.
An Obama administration official told Reuters there are approximately 120 U.S. troops on the ground in Somalia serving as trainers and advisers. The troops are "not involved in combat," the official said.
The Pentagon announced in January that it sent a handful of advisers in 2013 to Somalia, but this is the first detailed public acknowledgment that troops have been there for much longer, according to Reuters.
The U.S. is expanding its presence as the African Union and the Somalian government are increasing their campaign against al Shabaab, which has waged a bloody battle to impose Islamic law in the country for the past seven years,
The increase in troop presence is also indicative of the growing relationship between the U.S. and Somalia, and the U.S. is planning on naming its first ambassador to the country since 1993, according to Reuters.
Fox News' Jennifer Griffin and Reuters contributed to this report