US may leave no troops in Afghanistan, officials say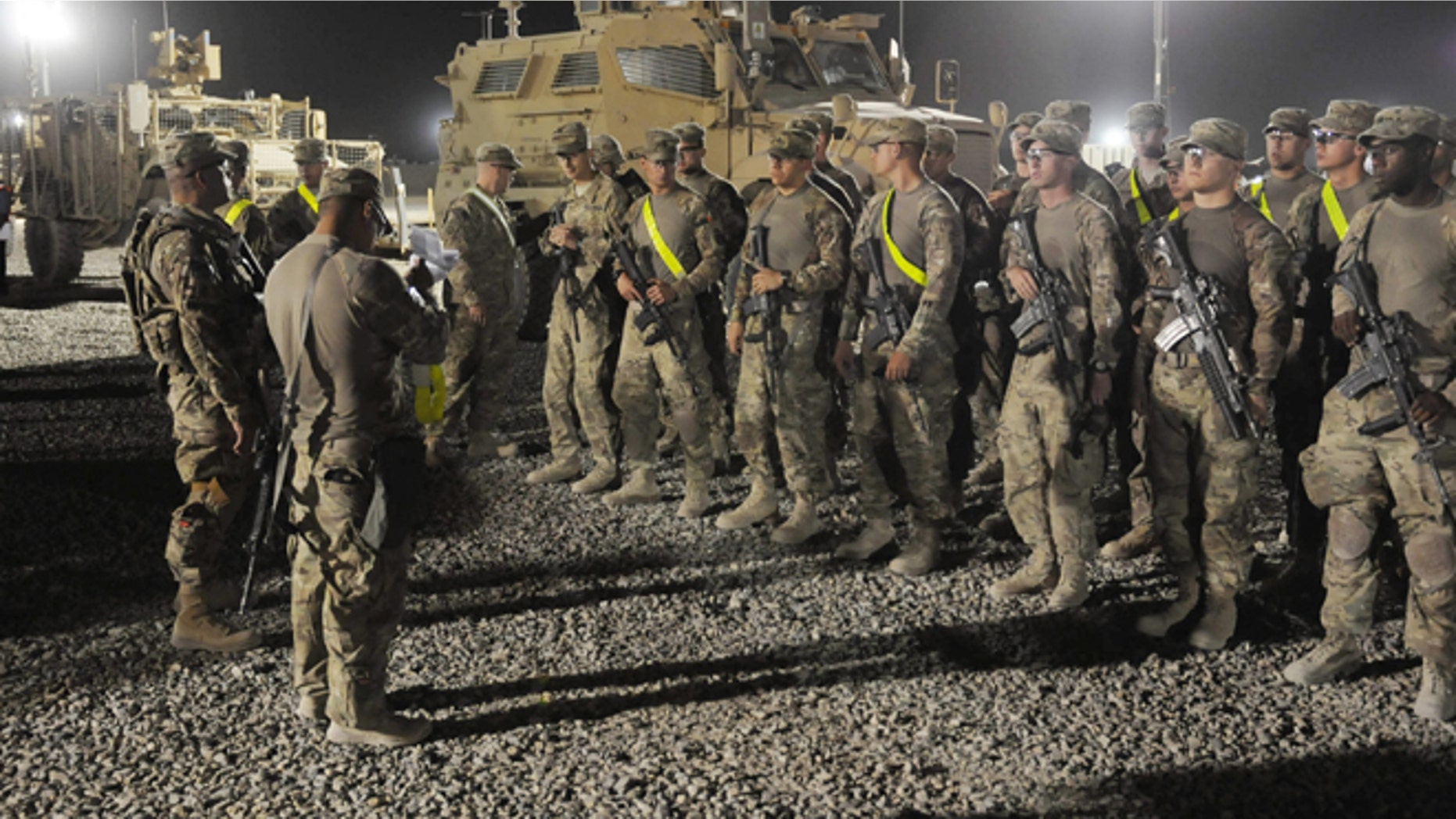 WASHINGTON – Administration officials said publicly for the first time Tuesday that the U.S. might leave no American troops in Afghanistan after the end of combat in December 2014, an option that defies the view of Pentagon officials who say thousands of U.S. troops could be needed there to keep a lid on Al Qaeda and to strengthen the Afghan army and police.
"The U.S. does not have an inherent objective of `X' number of troops in Afghanistan," said Ben Rhodes, a White House deputy national security adviser. "We have an objective of making sure there is no safe haven for Al Qaeda in Afghanistan and making sure that the Afghan government has a security force that is sufficient to ensure the stability of the Afghan government."
The U.S. now has 66,000 troops in Afghanistan, down from a peak of about 100,000 as recently as 2010.
Administration officials in recent days have said they are considering a range of options for a residual U.S. troop presence after 2014, from as few as 3,000 to as many as 15,000, with the number linked to a specific set of military-related missions.
Asked in a conference call with reporters whether zero was now an option, Rhodes said, "That would be an option we would consider."
His statement comes just three days before Afghan President Hamid Karzai is scheduled to meet President Barack Obama at the White House to discuss ways of framing an enduring partnership beyond 2014. The two are at odds on numerous issues, including a U.S. demand that any American troops who would remain in Afghanistan after the combat mission ends be granted immunity from prosecution under Afghan laws. Karzai has resisted, while emphasizing his interest in getting large-scale U.S. support to maintain an effective security force after 2014.
Without explicitly mentioning immunity, Obama's top White House military adviser on Afghanistan, Doug Lute, told reporters Tuesday that the Afghans will have to give the U.S. certain "authorities" if it wants U.S. troops to remain.
"As we know from our Iraq experience, if there are no authorities granted by the sovereign state, then there's not room for a follow-on U.S. military mission," Lute said. He was referring to 2011 negotiations with Iraq that ended with no agreement to grant legal immunity to U.S. troops who would have stayed to help train Iraqi forces. As a result, no U.S. troops remain in Iraq.
Rhodes said Obama is focused on two main outcomes in Afghanistan: ensuring that the country does not revert to being the Al Qaeda haven it was prior to Sept. 11, 2001, and getting the government to the point where it can stand on its own.
"That's what guides us, and that's what causes us to look for different potential troop numbers -- or not having potential troops in the country," Rhodes said.