US Marshals served subpoena on FBI lawyer Lisa Page, Goodlatte says, threatening to hold her in contempt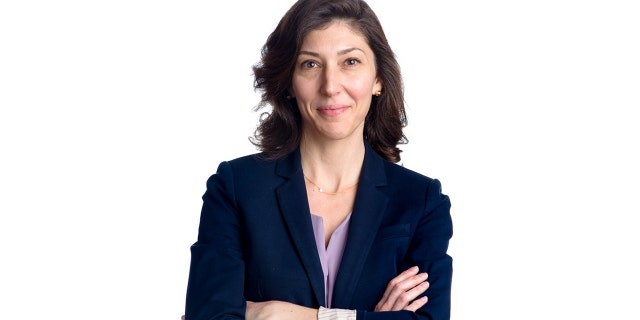 NEWYou can now listen to Fox News articles!
The chairman of the House Judiciary Committee, Rep. Bob Goodlatte, said Wednesday that Republicans recently were forced to call in U.S. Marshals to serve former FBI lawyer Lisa Page with a subpoena to testify before Congress, as he accused Page of "apparently" having "something to hide."
The revelation came after Page's lawyer claimed she "will cooperate with this investigation," even as Page defied that subpoena to appear on Wednesday before the House Judiciary and Oversight and Government Reform Committees.
Lawmakers want to question Page about her anti-Trump texts with FBI agent Peter Strzok, with whom she was having an affair.
Goodlatte told Fox News that Page's attorney initially agreed to accept service of the subpoena for Page, but "then turned around and immediately tried to reject it."
"So that's why we sent the marshals to her house, to serve the subpoena," the Virginia Republican said. "They had to go back three times before they were finally able to reach her."
Attorney Amy Jeffress told Fox News that Page would not appear on Capitol Hill on Wednesday because they did not have enough time to prepare. She said they would ask lawmakers to schedule another date for the closed-door interview.
PAGE DOESN'T APPEAR FOR CAPITOL HILL INTERVIEW DESPITE SUBPOENA
President Trump lashed out at Page in a tweet on Wednesday evening, accusing her of aiding a "rigged witch hunt" at the FBI against him.
"Ex-FBI LAYER Lisa Page today defied a House of Representatives issued Subpoena to testify before Congress! Wow, but is anybody really surprised!" Trump tweeted. "Together with her lover, FBI Agent Peter Strzok, she worked on the Rigged Witch Hunt, perhaps the most tainted and corrupt case EVER!"
Republicans are still trying to talk with Page.
On Wednesday afternoon, the Republican chairmen of the two committees sent a letter Page and her legal team laying out three options. That includes showing up at a public hearing with Strzok on Thursday, appearing for a closed door deposition Friday or facing more legal trouble.
"Interviewing your client, Lisa Page, is an important part of this investigation," Goodlatte and Oversight Committee chairman Trey Gowdy, R-S.C., wrote in the letter.
The letter lays out a timeline, stating that, if Page does not appear, the committee "intends to initiate contempt proceedings" on Friday at 10:30 a.m.
"She has been in complete defiance of cooperation with the House Judiciary Committee and the Oversight and Government committee for seven months now," Goodlatte said. "I think it's very important for her to understand that she should comply with it now before she's held in contempt of Congress, which could happen as soon as Friday."
In a statement released Wednesday, Page's lawyer dismissed Goodlatte's claim that she has something to hide.
"There is no basis for claims that Lisa has anything to hide or is unwilling to testify," Jeffress said.
Jeffress has said the FBI had not given her and Page the necessary materials to prepare for her hearing, saying the two had gone to the FBI to review the materials, "but after waiting for more than three hours, we were not provided with any documents."
Meanwhile, other GOP lawmakers slammed Page's over her refusal to appear for the interview on Wednesday, with Ron DeSantis of Florida calling it "pathetic" and Jim Jordan of Ohio said she was "once again showing the double standard."
"One set of rules for regular Americans, a different set for the Swamp!" Jordan said.
Rep. Mark Meadows, R-N.C., a member of the Oversight Committee, said Page's action was "indefensible."
Page and Strzok both worked on the FBI investigation into Hillary Clinton's emails and, later, special counsel Robert Mueller's Russia investigation. Both were removed from the Mueller probe last year after the Justice Department's internal watchdog made the special counsel aware of the anti-Trump text messages.
A report by the Justice Department's internal watchdog released last month detailed the inflammatory texts between the two, including an exchange in which Strzok wrote "we'll stop it" in reference to a potential Trump election win.
The Judiciary and Oversight panels have already spent much of the summer holding hearings and interviews critical of the FBI and Justice Department. Democrats have strongly objected to the GOP-led investigation, saying it is an attempt to undermine Mueller's probe and sway public opinion against investigators.
A source close to Strzok told Fox that he still plans to attend the hearing Thursday, and his legal team wants the transcript from his closed-door June deposition made public.
The Judiciary Committee also held a contentious hearing June 28 with FBI Director Christopher Wray and Deputy Attorney General Rod Rosenstein. In the hearing, Republicans angrily accused the officials of withholding documents from them and demanded details about surveillance tactics in the Russia investigation.
Fox News' Samuel Chamberlain and The Associated Press contributed to this report.