US eyes Saudi-Iran feud for impact on oil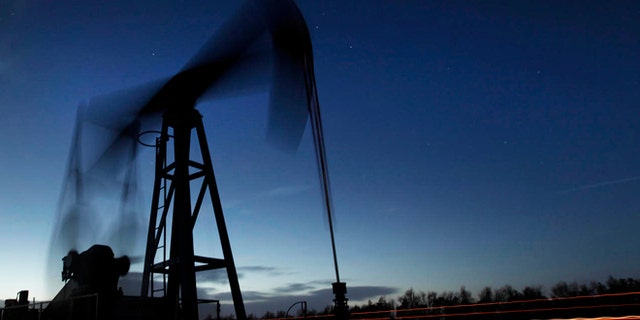 NEWYou can now listen to Fox News articles!
As global oil prices plunge to levels not seen in more than a decade — and Saudi Arabia and Iran threaten to further flood the market with cheap crude as part of their ongoing feud — the possibility of rock-bottom fuel prices appears to be a blessing for consumers.
But will it threaten American jobs and economic growth?
Analysts and officials say they're not worried — in large part because of legislation opening up U.S. oil to the rest of the world.
North Dakota, the epicenter of America's shale revolution, is "well positioned" to ride out the swings, North Dakota Republican Rep. Kevin Cramer told FoxNews.com.
North Dakota, like Alaska and other big oil producer states, has taken a hit from falling oil prices; Cramer acknowledged his state is "feeling the pinch of what's happening in general."
But he was among the lawmakers who pushed, successfully, for Congress to lift the 40-year-old ban on crude oil exports, as part of the "omnibus" budget bill late last year. He says opening up the global market to U.S. companies and producer states in this way will ultimately help stabilize the volatility and protect jobs at home.
Jack Gerard, president of the American Petroleum Institute, also cited the lifting of the export ban in touting the strength of the U.S. energy economy.
"The geopolitics of energy has changed significantly over the last decade," Gerard said at his annual State of American Energy address on Tuesday, downplaying the impact of Middle East disruptions. "The United States is now the world's No. 1 producer of oil and natural gas."
Meanwhile, oil prices -- which 18 months ago were at over $100 a barrel -- continue their steep slide into the new year.
U.S. crude ended the day Friday at $32.93, marking its fifth consecutive down day, tumbling midday almost 2 percent and erasing a gain of more than 3 percent overnight. Prices approached Thursday's 12-year-low on worries about a supply glut and weak demand. The selloff in crude had a ripple effect and continued to pressure U.S. stocks, with both moving in near-perfect tandem this week.
Over the past year, the world has produced 1.5 million barrels per day more oil than it can use. The world's largest petroleum cartel, The Organization of the Petroleum Exporting Countries (OPEC), as well as the International Energy Agency expect that surplus to grow as global demand slows in 2016.
That would likely be a boon for consumers, putting downward pressure on gas and home-heating oil prices -- even aviation fuel, which could lower airline prices.
Tariq Zahir, who oversees $6 million as managing member of Tyche Capital Advisors LLC, told The Wall Street Journal the glut would likely intensify in the coming months. He pointed to new supplies from Iran flooding the market – a result of economic sanctions being lifted – as well as the tension between Tehran and Saudi Arabia that could lead to higher oil output as the two Middle Eastern nations try to undermine one another's economy.
Wall Street watchers have largely agreed that the recent severing of political ties between Saudi Arabia and Iran -- triggered after the Saudis executed a Shiite cleric, and Iranians stormed Saudi Arabia's embassy in Tehran -- will not be settled any time soon.
While some U.S. commentators and analysts have flirted with the idea of pursuing everything from subsidies to beefing up alternative energy plans to protect producer states from global instability, Cramer advocates letting the market run its course.
"I believe in the least amount of government interference in these matters," Cramer said, adding that he has not had any oil producers or advocates contact him to say they were concerned over an escalating Saudi-Iran conflict and their possible use of oil prices as a weapon against the other.
Texas Republican Rep. Joe Barton, who also supported lifting the export ban, said it "puts the United States in the driver's seat of energy policy worldwide."
"We have the best technology, the best oil and over time we will drive out Russian oil. We will drive out Saudi, Iranian," he said in a Bloomberg Politics interview in December.
Just how long that might take is a matter up for discussion, as the U.S. industry figures out how to adapt to aggressive foreign production.
In Texas, oil and gas companies have laid off more than 56,000 people since December. Globally, the number has reached into the hundreds of thousands.
In Alaska, Gov. Bill Walker proposed a roster of new taxes, including the first personal income tax in more than 30 years, along with budget cuts to help offset the damage from the price drop for the oil-reliant state.
"This is a major paradigm shift in how the state of Alaska conducts business," Walker said in a statement last month.