US Air Force B-1 bomber fleet grounded after issue with ejection seats, officials say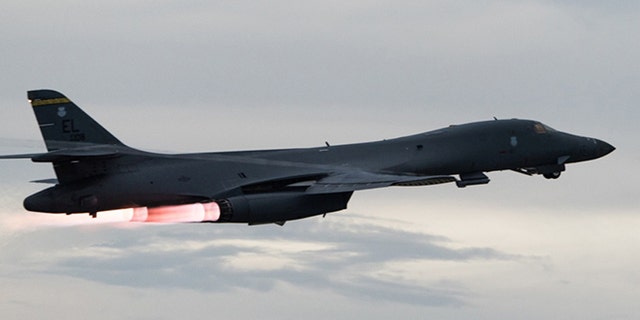 The U.S. Air Force's entire B-1 bomber fleet was ordered to stand down Thursday because of an issue with ejection seat components, the Air Force Global Strike Command said.
The announcement came more than a month after a B-1B Lancer made an emergency landing at Midland International Air & Space Port in Texas. Officials investigating the incident determined that there was an issue with ejection seat components and ordered the stand down.
"The [Safety Investigation Board's] purpose is to prevent future mishaps or losses and is comprised of experts who investigate the incident and recommend corrective actions. The safety of Airmen is the command's top priority," U.S. Air Force Maj. William A. Russell said Friday. "The Air Force takes safety incidents seriously and works diligently to identify and correct potential causes."
The four crew members that were onboard the aircraft were not injured. The bomber was assigned to the Dyess Air Force Base in Taylor County, Texas, according to the Air Force Times. The airport's director initially had said the aircraft's emergency call came in as an "engine flameout," KTXS-TV reported.
The bombers will return to flight status once the issues are fixed, however a date was not given, officials said.