University of California digs in to fight Trump on illegal immigrant protections
Former Obama administration official Janet Napolitano, now head of California's public university system, is digging in for a fight with President-elect Donald Trump over illegal immigration.
Napolitano, who served as secretary of Homeland Security during Obama's first term, announced Wednesday that the vast higher education system she runs will not enforce federal law when it comes to illegal immigrants.
"While we still do not know what policies and practices the incoming federal administration may adopt, given the many public pronouncements made during the presidential campaign and its aftermath, we felt it necessary to reaffirm that [University of California] will act upon its deeply held conviction that all members of our community have the right to work, study, and live safely and without fear at all UC locations," Napolitano said in a written directive.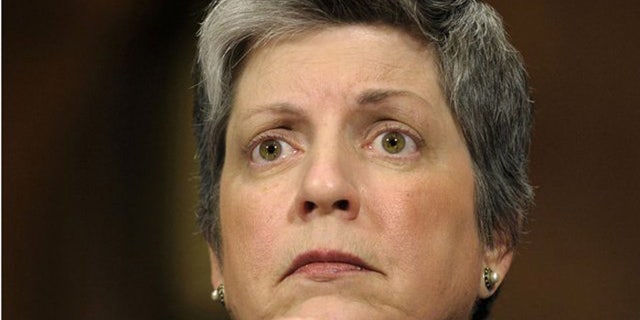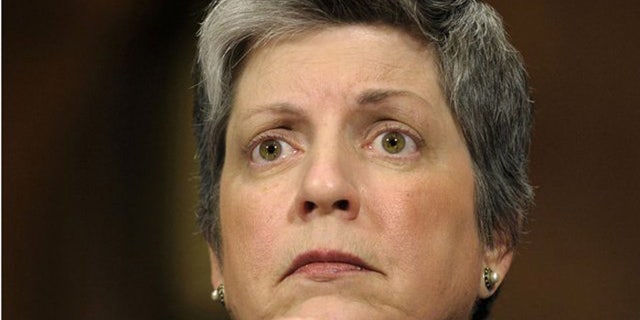 The university system stopped short of declaring itself a "sanctuary," but outlined new principles protecting students enrolled at the University of California who have been illegally residing in the United States.
"The new principles clarify that the University will not break the law and that our police departments will not join in on immigration operations conducted by other police agencies," University of California spokeswoman Dianne Klein said in a statement emailed to FoxNews.com.
Under federal law, law enforcement agencies including campus police are required to notify federal authorities when they detain a suspected illegal immigrant. But dozens of cities across the country, as well as colleges and churches, have openly defied the law. The Obama administration did not press the issue, but Trump has vowed to cut off federal funding to so-called "sanctuary" cities.
University of California will continue to admit illegal immigrants under the same criteria as U.S. citizens or permanent residents. Under Napolitano's official new policy, campus police are not allowed to cooperate with local, state or federal law enforcement agencies to "investigate, detain, or arrest individuals for violation of federal immigration law."
U.S. Immigrations and Customs Enforcement considers schools –including universities and colleges - "sensitive locations," where they will not act unless "exigent circumstances exist." A law enforcement official told FoxNews.com that ICE does not conduct enforcement on campuses unless there is a serious and "extraordinary" circumstance involved, such as a threat to national security.
"The ICE and [Customs and Border Patrol] sensitive locations policies, which remain in effect, provide that enforcement actions at sensitive locations should generally be avoided, and require prior approval from an appropriate supervisory official, " Department of Homeland Security spokesperson Gillian Christensen told FoxNews.com. "DHS is committed to ensuring that people seeking to participate in activities or utilize services provided at any sensitive location are free to do so without fear or hesitation."
But those are regulations and policies subject to change under a new administration, and most observers expect Trump to take a hard line on illegal immigration. Napolitano's move appears to be a pre-emptive strike, according to Jessica Vaughan, director of policy studies at Center for Immigration Studies.
"She is doing this for political effect," Vaughan said. "The University is trying to look like they are standing up against what a Trump Administration might do, but I think this is very problematic because if they go so far as to obstruct law enforcement, they are violating federal law and could be putting people at risk."
The University of California already has established facilities called Centers for Undocumented Students at their Berkeley, Davis, Irvine, and Los Angeles campuses. The policies are in keeping with those of a state with the most pro-illegal immigrant policies in the nation.
According to California law, minors who are in California without immigration documentation may be educated in public grade schools, and if they meet the same academic requirements that all U.S. citizens do, they can attend public universities and pay in-state tuition.
In May 2016, President Napolitano announced that the university would earmark $.8.4 million a year through the 2018-2019academic year for "undocumented student support" across its 10 campuses.