Unemployment Jumps to 11 Percent Among Latinos, Report Says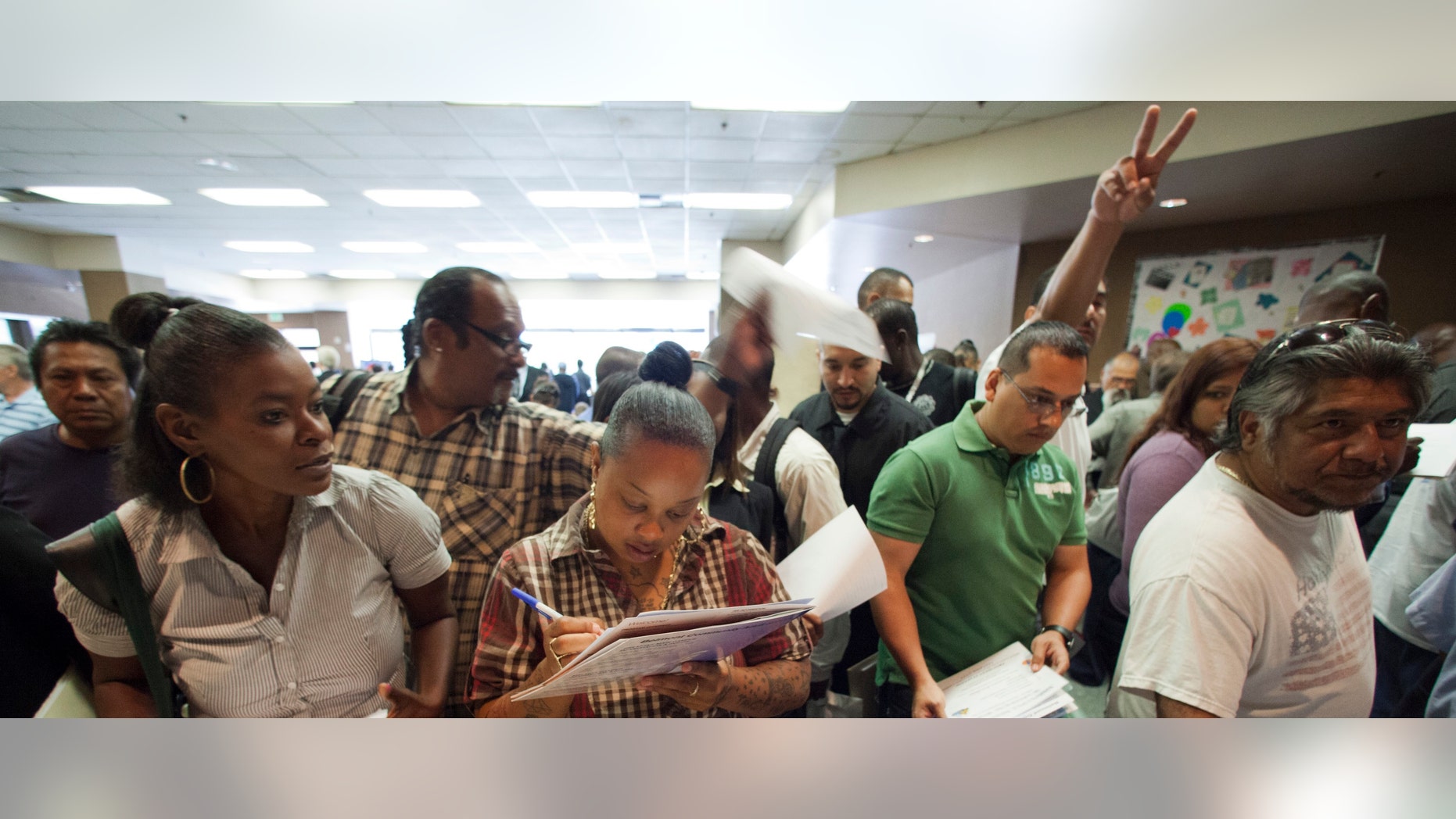 Miami – The national unemployment rate for Latinos rose to a bleak 11 percent in May, almost 3 points higher than the national average of 8.2  percent, according to new numbers released Friday by the Bureau of Labor and Statistics.
Since the last report, the Hispanic unemployment rate increased from 10.3 Percent to 11.0 Percent.
The American economy added just 69,000 jobs overall last month which is well below expectations made by  many leading economists and analysts who expected over 150, 000 new jobs. It was the lowest amount in nearly a year.
"It is clear that President Obama still hasn't delivered to the American people, especially the Hispanic community on the most important issue facing the country," Jennifer Korn, Executive Director of the Hispanic Leadership Network, a conservative-leaning group, said in a press release. "Hispanics are still experiencing an all-time high unemployment rate of 11.0 percent. Mr. President where are the jobs?"
Long term unemployment, meaning Americans who have been out of a job for more than 27 weeks, or just over 6 months, rose to 5.4 million in a revised April report from the Bureau of Labor Statistics.
Hispanics are not the only segment of the population who have felt the disproportionately blunt economic impact this month, African-Americans also had a high unemployment rate with 13. percent, according to the report.
The weak May jobs report also has been a troubling sign for Obama's re-elections hopes come Novemeber.
Anemic job growth and an uptick in joblessness to 8.2 percent also give new resonance to Republican presidential rival Mitt Romney's campaign and puts Obama on the defensive after a winter when the jobs trends were in his favor.
The jobs numbers, issued every four weeks from a spare, windowless room in the heart of the federal bureaucracy, are setting the battle lines for the presidential election.
As this year's dominant economic barometer, they are a baseline from which to gauge Obama's and Romney's political fortunes in an election that rides on the pace of a post-recession recovery.
Romney, responding to the first jobs numbers released since he clinched the GOP presidential nomination, called the figures "devastating news."
"It seems like we've been moving backward. We can do so much better in America," Romney said in a statement.
Hispanics are still experiencing an all-time high unemployment rate of 11.0 percent. Mr. President where are the jobs?
Shortly after the numbers were released, Obama headed for Minnesota to push his proposal to expand job opportunities for veterans and to raise money for his campaign. In the meantime, the world anxiously awaits the impact of the European debt crisis, which could stall the recovery in the U.S.
"What we're looking at is the longer-term trend," White House spokesman Josh Earnest told reporters traveling with Obama. The economy is still adding jobs, as it has for more than two years, Earnest said, "but it's readily apparent that we're not adding those jobs at a rapid enough pace."
Romney, now freed from his primary contests, has aimed heavily at Obama's economic policies, arguing that they have slowed the recovery, not aided it. The Republican has emphasized his background in private business to argue that he's qualified to lead a nation in economic turmoil.
The Obama campaign released a new online video Friday that features several of Romney's former Republican political foes, including Rick Santorum and Newt Gingrich, criticizing Romney's economic record.
The campaign also said it would hold a series of conference calls with reporters to discuss Romney's "failure to fulfill the economic promises he made" when he was running for governor of Massachusetts.
For its part, the Romney campaign on Friday released a new television ad promising "a better day" and declaring that a Romney presidency would focus from the start on the economy and the deficit, unleash U.S. energy resources, and stand up to China on trade. "President Romney's leadership puts jobs first," the ad states.
Obama could face the highest unemployment rate on Election Day of any president since Franklin Delano Roosevelt. But his aides argue that the trend line is more important than the actual number. Jimmy Carter lost his re-election bid in 1980 to Ronald Reagan as unemployment climbed from 6 percent to 7.5 percent. George H.W. Bush lost to Bill Clinton in 1992 as unemployment rose from 6.9 percent to 7.6 percent.
But while Reagan faced an unemployment rate of 7.4 percent in October 1984, the rate had been dropping since the spring of 1983. He went on to win re-election.
Obama has few policy moves that would help his own trend line, and the European crisis is out of his control. That makes Obama's effort to frame the election a choice between him and Romney the only viable strategy.
Obama can find some solace in unemployment rates that have dropped sharply in several swing states. But those numbers can be deceiving and an employed voter is not necessarily an Obama voter.
A May Associated Press-GfK poll showed that 52 percent of those surveyed disapproved of Obama's handling of the economy while 46 percent approved.
The Associated Press contributed reporting to this story. 
Follow us on twitter.com/foxnewslatino
Like us at facebook.com/foxnewslatino