Undocumented Youth With Work Permits Seek Professional Licenses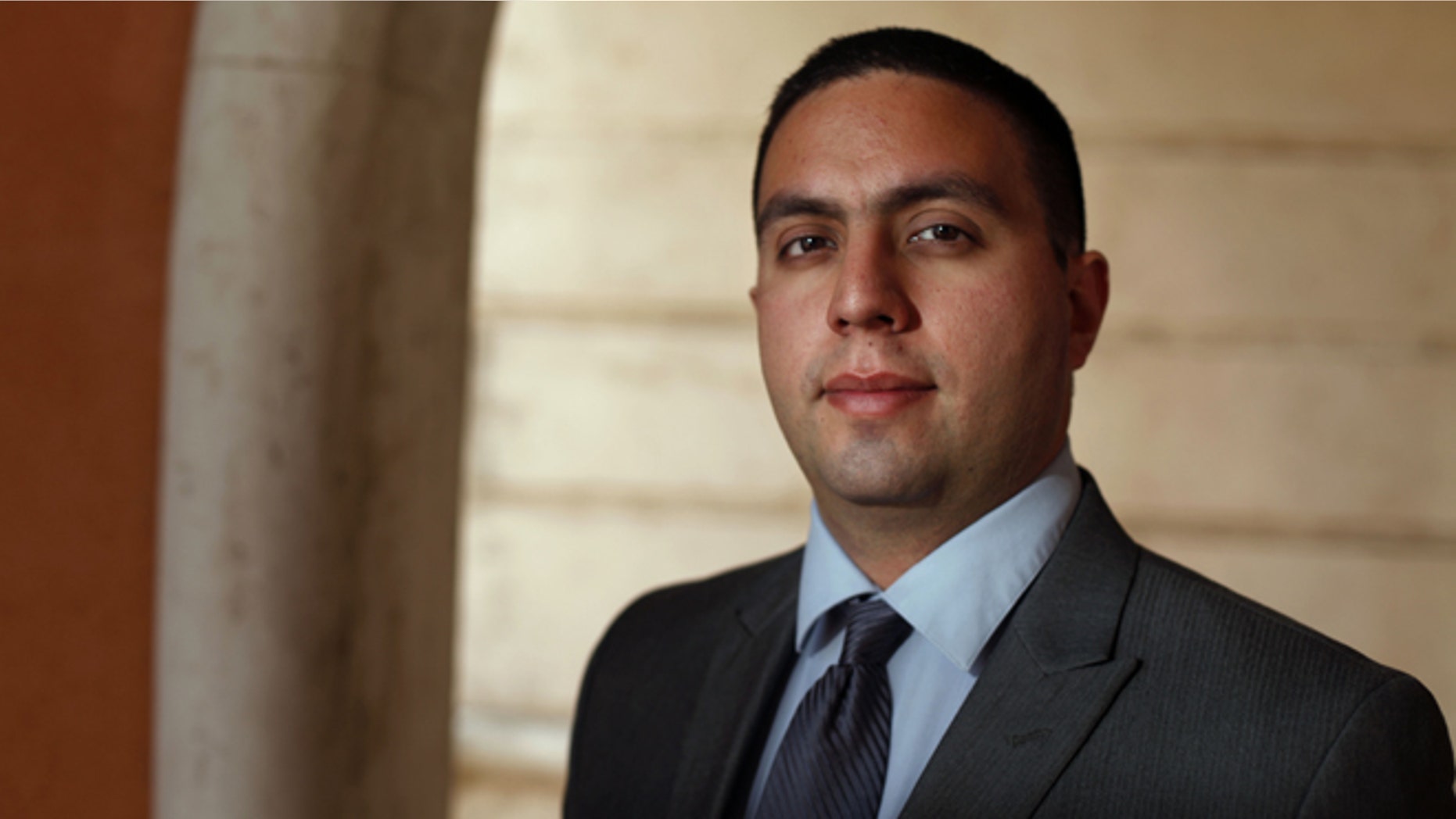 For months, Jose Godinez had to put his dreams of becoming an immigration lawyer on hold. The 26-year-old passed the Florida Bar exam and earned a law degree from Florida State University.
But he had been denied a law license from the Florida Board of Bar Examiners because he is in the U.S. illegally.
Not anymore.
He now has a two-year work permit, a driver's license and a Social Security card, after qualifying for a federal immigration program for people who were brought illegally into the U.S. as youngsters.
Handing out law licenses to illegal aliens is going to create a precedent that will affect licensing from electricians to airline pilots —  this is insanity.
His new legal status sets up a landmark decision that could have repercussions for thousands of undocumented immigrants across the country. That's because it remains unknown if Godinez, along with the more than 350,000 other young immigrants approved under the Deferred Action for Childhood Arrivals (DACA) program, can obtain professional licenses – as lawyers, doctors, even as electricians and air pilots.
The program, a Homeland Security Department policy change initiated last year, offers young undocumented immigrants a reprieve from deportation and a two-year renewable work permit. The program offers guidelines for law enforcement, but each state has the power to decide how they'd like to follow the guidelines.
So they can work – but what can kind of job can they actually get? They will not qualify for certain professions that require licenses – the Justice Department wrote an opinion last year that  undocumented immigrants – even so-called "DREAMers" – are not allowed to receive state- and federally-issued commercial and professional licenses.
The DOJ's opinion was offered for a case involving undocumented immigrant Sergio Garcia. Garcia, like Godinez, is an undocumented immigrant seeking a law license from the California Bar, but unlike Godinez, has not been granted DACA. The California Supreme Court has yet to decide whether Garcia and other undocumented immigrants can receive law licenses.
Being allowed to get a job but not a license – the apparent contradiction has created widespread confusion in immigrant circles. The issue already struck a chord nationally over whether those qualifying for the program could obtain driver's licenses.  States like Iowa, Michigan, Arizona and Nebraska barred DACA recipients from getting driver's licenses,  leading to lawsuits by pro-immigrant activists who argue DREAMers won't be able to take their children to school or drive around for errands.
Because Obama's DACA is not a law, but only departmental policy, states can decide how they'd like to administer those guidelines – including issuing professional licenses.
Homeland Security had likely not anticipated this controversy – particularly over licenses for certain types of jobs. Last week, the agency issued further details on DACA policy:  "An individual who has received deferred action is authorized by the Department of Homeland Security to be present in the United States, and is therefore considered by DHS to be lawfully present during the period deferred action is in effect."
But the move did not seem to clarify the growing confusion.
"It's an excellent example of why creating a false distinction for these categories of people just isn't really workable," said Laura Lictor, president of the American Immigration Lawyers Association, a pro-immigrant group. "You have someone who is educated, and ready to contribute, and there is a piece of paper standing in his way."
Others like, Bob Dane, spokesperson for the Federation for American Immigration Reform, which advocates for restricting legal and illegal immigration, believe there is confusion from state to state because the president "misused his executive power by bypassing Congress, violating the separation of powers."
Dane said it's "common sense" that undocumented immigrants who broke the law shouldn't be allowed to practice law.
"Handing out law licenses to illegal aliens is going to create a precedent that will affect licensing from electricians to airline pilots —  this is insanity," Dane said.
In Godinez's case, filed last year, the Florida Supreme Court has yet to rule on whether undocumented immigrants are eligible for admission to the Florida Bar so they can become licensed lawyers. But now, armed with DACA and thus living legally and allowed to work, he said there should be no reason he couldn't pursue his dream of becoming a lawyer.
"I'm very excited and I hope that the court will rule in my favor," he told Fox News Latino.
His lawyer in the case, Talbot D'Alemberte, argued there's no legal reason why Godinez should be turned down.
"The court is free to admit the Respondent to the Florida Bar, there being no barrier under federal law to his using bar admission in the practice of law," his lawyer, D'Alemberte wrote in a legal brief to the Florida high court last week.
Former Federal Judge Andrew Napolitano and Fox News legal analyst believes the Florida Supreme Court will rule in Godinez's favor.
"This is a progressive Supreme Court, and would look kindly of the application of an immigrant to become a lawyer," he said.
If Godinez does win the case and obtains a law license, it could set a precedent for countless other DACA beneficiaries – like Melissa Garcia. The 20-year-old New York college student is an aspiring social worker – but will need a state license, assuming she first qualifies for DACA.
"It's going to be a state by state fight," Garcia said of the DACA initiative, "It's not enough. It's not going to be and never will be enough. We are still seeing a lot of struggles."
Follow Bryan Llenas on Twitter @Bryan_Llenas.
Follow us on twitter.com/foxnewslatino
Like us at facebook.com/foxnewslatino