U.S. Rep. Mario Diaz-Balart Among Six Called Out By President Obama To Act On Immigration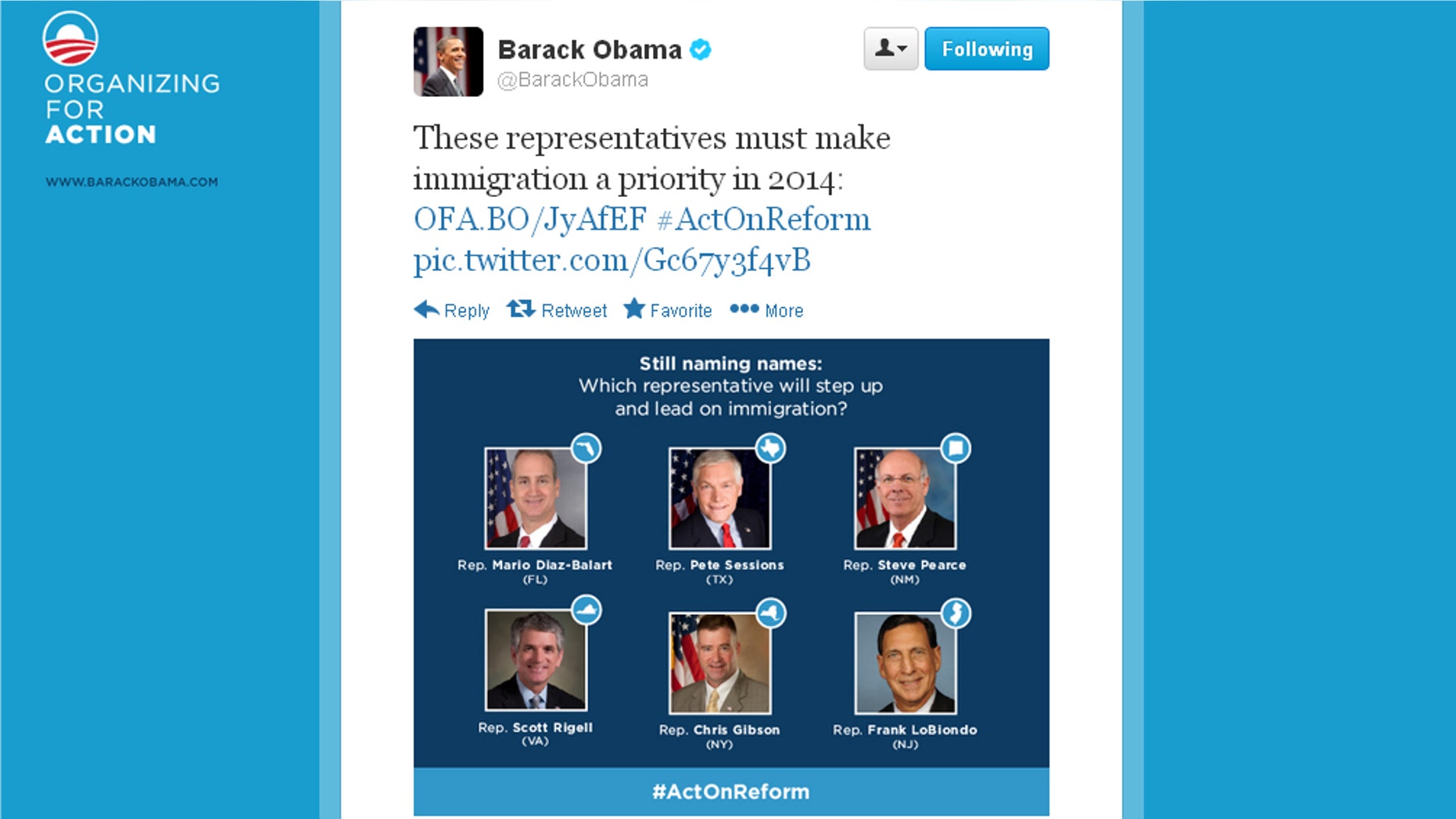 Tweets that set out to put politicians in a sort of Hall of Shame for standing in the way of an immigration reform law are commonly sent out by activists who favor a path to legal status for undocumented immigrants.
On late Tuesday afternoon, President Barack Obama joined in.
Beneath the tweet are photos of six House Republicans – Mario Diaz-Balart of Florida, Pete Sessions of Texas, Steve Pearce of New Mexico, Scott Rigell of Virginia, Chris Gibson of New York, and Frank LoBiondo of New Jersey.
A New Mexico ABC affiliate quoted a statement by Pearce's office that responded to the tweet by saying: "We look forward to working with the president and other members of Congress on bipartisan immigration reform. We can start with the bill Congressman Pearce introduced this year."
Diaz-Balart's Twitter page was topped by an April tweet by the congressman of an article titled: "ICYMI: From shadows to spotlight, Diaz-Balart plays powerful role in #immigration talks http://ow.ly/kiv4P"
Republicans in the House, where they have the majority, have resisted bills that would extend a path to legal status to undocumented immigrants.
The Senate passed a bipartisan immigration reform measure in June that, among other things, tightens security along the border, steps up interior enforcement, expands foreign worker visas and provides opportunities for undocumented immigrants who meet a strict set of criteria to legalize their status.
The immigration reform effort, however, has stalled in the House.
Some House Republicans did join Democrats in supporting in a version that echoes much of the Senate bill. But Diaz-Balart said he would not support a measure that would alienate his conservative colleagues in the chamber and make it more difficult for him to get their cooperation on a measure that would reform the system.
Diaz-Balart was quoted in published reports earlier this year as saying: "I would have liked to have gotten it done when Obama got elected and we had a bill ready to go. But reality is reality."