U.N. Agency Cutting Operations After U.S. Halts Funding Over Palestinian Vote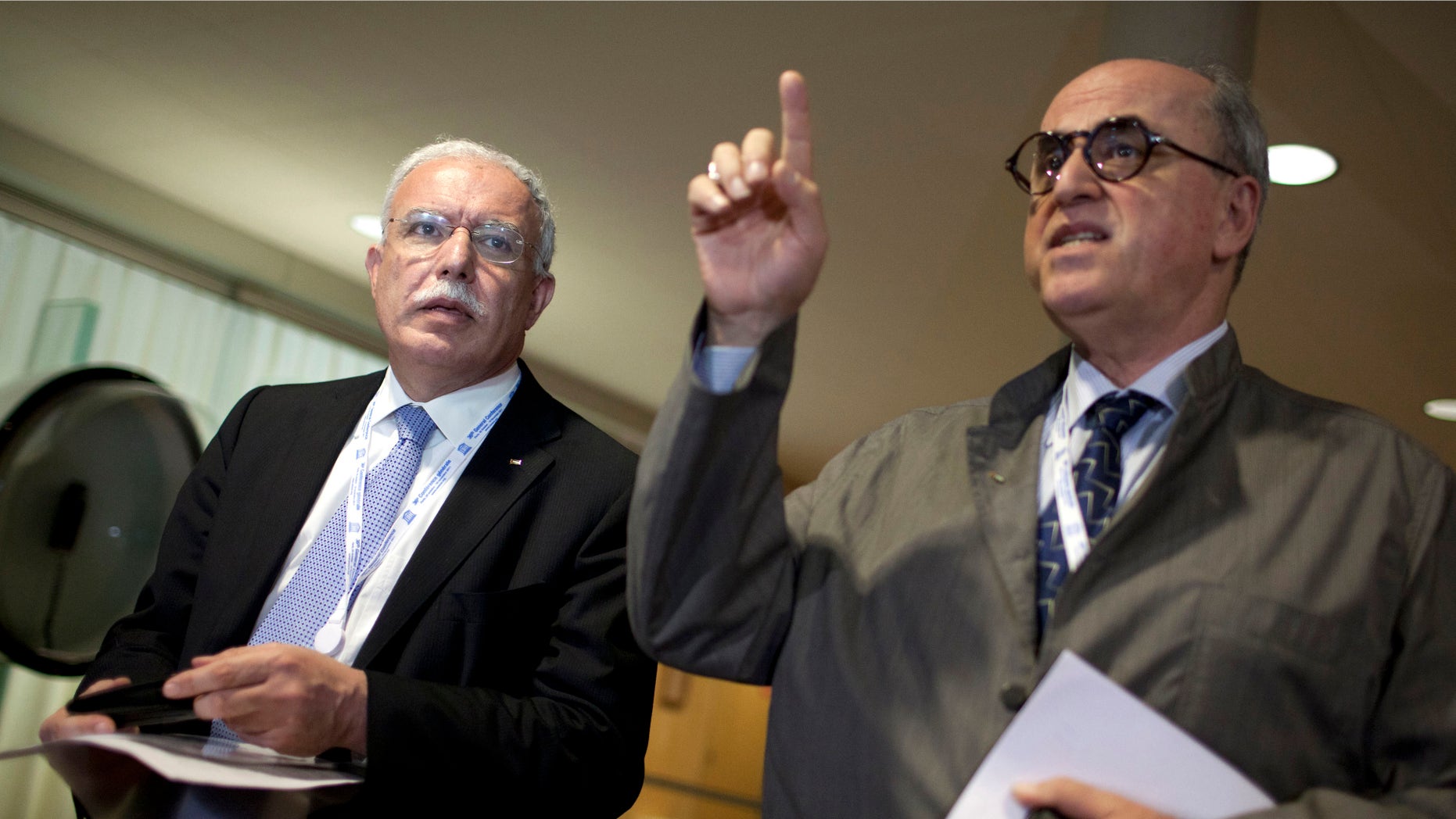 The United Nations cultural agency that the U.S. stopped funding last week over a vote on Palestinian membership is cutting its budget and operations to deal with the $65 million hole.
An official with the United Nations Educational, Scientific and Cultural Organization confirmed to FoxNews.com that the organization is conducting an "urgent review" after the U.S. decision to withhold funding.
"We are stopping all unnecessary payments and transactions while we do a review," the official said. This includes stopping "non-essential travel," conferences and publications, among other changes. The organization is also looking at using about $30 million from a reserve fund to cover part of the budget gap.
"We're protecting our core programs of work as much as possible," the official said, adding "No decisions about program cuts have been made yet."
UNESCO is scrambling because it gets about $80 million per year from the U.S. for its global operations, or 22 percent of its funding.
But the official clarified that the group is still "open for business" and not flat-out suspending programs, as reported earlier by Agence France Presse. The report stemmed from a speech Director Irina Bokova gave to UNESCO diplomats.
The State Department announced last week that U.S. law prevents it from contributing to U.N. organizations that elevate the Palestinian mission to membership status. UNESCO voted 107-14 with 52 abstentions last week to give the Palestinians full membership in the organization. Eighty-one votes of the 173 UNESCO members were needed for full membership to be approved.
The U.S. was set to give more than $60 million to UNESCO early this month, but withheld the funding.
State Department spokeswoman Victoria Nuland said after the UNESCO vote that the move "triggers longstanding legislative restrictions" that "compel" the U.S. to yank funding.
The U.S. has had a rocky relationship with UNESCO over the decades. The U.S. rejoined the organization in 2002 after having left 19 years earlier.