Trump's strong streak in polls has even skeptics thinking he could be GOP nominee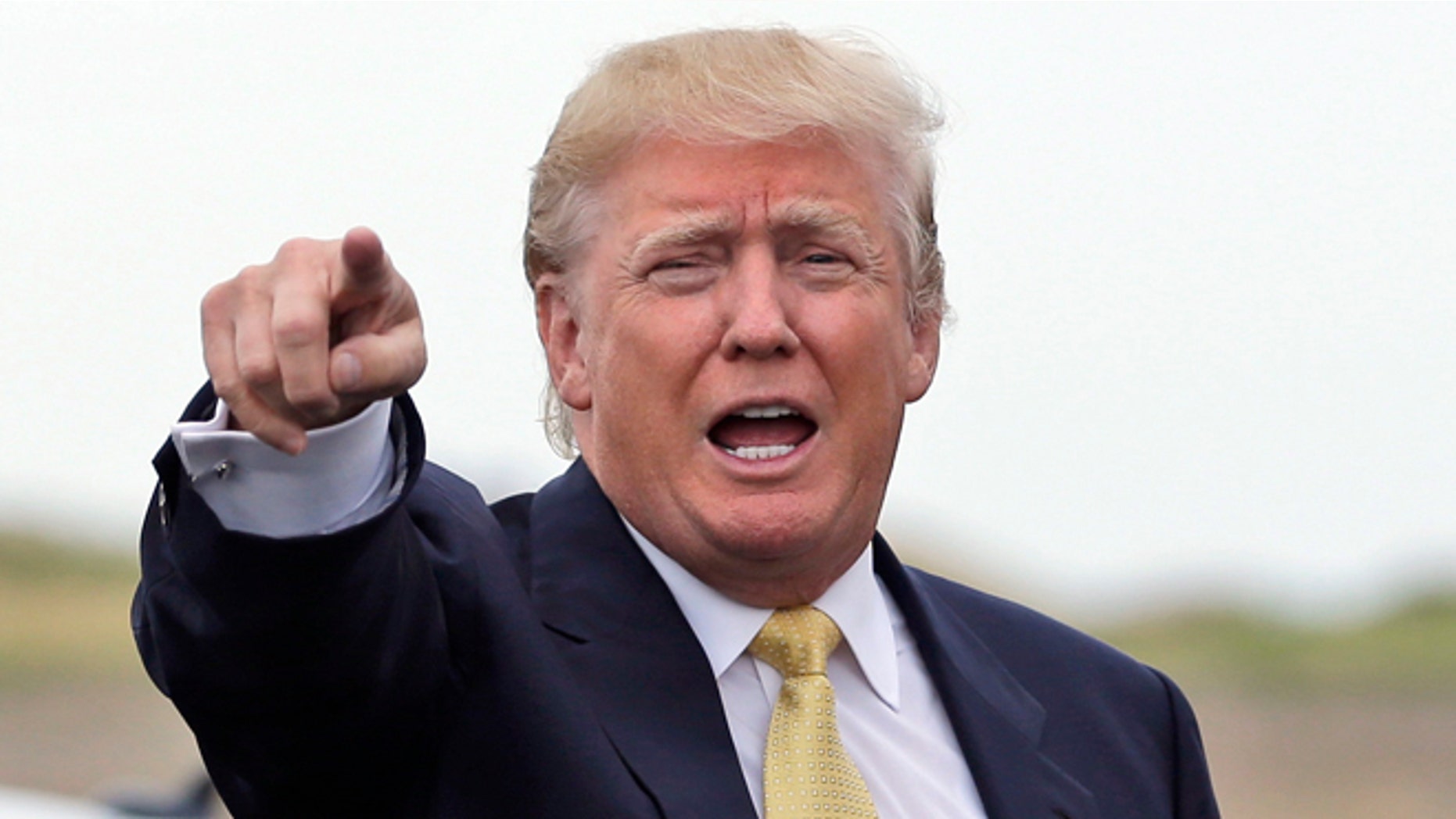 As they watched his infamous presidential campaign launch speech, in which he assailed Mexico for – as he put it – dumping its worst on the U.S. border, many observers declared that Donald Trump's run for the White House was D.O.A.
When he did well in polls of likely GOP voters, many observers called it a fluke.
After he said Sen. John McCain, an Arizona Republican who was a Navy pilot and spent about five years in a North Vietnamese prison, was not a true hero, adding "I like people who weren't captured," many firmly believed it was the end for Trump.
But in polls after the McCain comments, which prompted even those in Trump's party who had been rather quiet about the mogul to strongly condemn him, the flamboyant candidate continues to come out on top.
Trump leads in a new Monmouth University poll of Republican presidential primary voters in the critical primary state of New Hampshire, besting former Gov. Jeb Bush of Florida by a margin of two to one.
The Monmouth survey did not break the numbers down by race or ethnicity.
"The controversy over comments about John McCain's war service do not appear to have slowed the Trump steamroller," Patrick Murray, director of the independent Monmouth University Polling Institute, said in a statement published by The New York Times.
The outrageously in-your-face remarks, it turns out, seem to be working in the real estate tycoon's favor, experts now conclude.
A recent CNN/ORC International poll, which measured voters' views after Trump's comments about McCain, found that a majority of Republicans have a positive view of Trump. Respondents thought that he and Bush were the ones with the best shot at winning the GOP nomination.
"There's been this perception that he's peaked or is in the process of peaking and that he'll soon go away," said former Republican Party of Iowa Political Director Craig Robinson to The Hill. "I think that's just wishful thinking on behalf of his critics."
About a half dozen national polls consistently have shown Trump leading the GOP pack. A Washington Post story on how Trump has defied predictions was titled: "Don't look now, but a new poll shows Republicans don't hate Donald Trump anymore."
The Monmouth University poll, interestingly, showed Trump's negatives declining from 55 percent in June to 41 percent in July.
"I've never seen that kind of a change in just one month for someone who was so well-known already," Murray said to The Hill. "Usually it takes a scandal or heroic act for people to change their underlying opinions that dramatically. All he did was announce he's running for president."
Trump also has had a strong showing in polls of Iowa GOP voters.
"I don't get a lot of pleasure in admitting this, but I think the reason his polling numbers have proven durable over the last month or so is because there's an aspect of his message that is really resonating with some conservative voters," The Hill quoted Republican strategist Matt Mackowiak as saying.
Robinson of Iowa says that given all this, it's quite possible Trump could win the important Iowa caucuses.
"Absolutely [he could win]," Robinson said to The Hill. "This is a complete shake-up. Trump has as good a campaign apparatus in the state as anyone else. He's personally wealthy, he has across-the-board name ID, and the media is obsessed with him."
But many other experts see Trump's strong ride so far as just another bubble that is artificially inflated and that is not sustainable.
They say that the hype and spotlight will eventually dim and that what will be striking to the public will be what they see as Trump's lack of substance. They say he has no real platforms, no compelling plans for policies, and that the GOP machine clearly is uncomfortable with him.
"We're still seeing the result of this extreme level of media attention," said GOP pollster David Winston, a veteran of Newt Gingrich's 2012 campaign. "It's not much different from the last time around when we saw candidates pop up as challengers to Mitt Romney. It wasn't unusual for that to last for a month or even six weeks."
Like us on Facebook