Trump's regulatory czar could have a major impact on how Americans work and live in the future
NEWYou can now listen to Fox News articles!
The Trump administration's new regulatory czar has a distinctive past, but it is her future that could leave an indelible mark on the way you live and work for years to come.
Neomi Rao, a law professor and a former law clerk to Supreme Court Justice Clarence Thomas was confirmed by the U.S. Senate to run the agency that oversees government regulations, the omb's Office of Information and Regulatory Affairs (OIRA).
The 54-41 vote enables her to lead the White House efforts to reject or slow-walk new federal rules, while rescinding other regulations altogether.
White House Counselor Kellyanne Conway called Rao "an excellent addition to a team that is already committed to the president's agenda of deregulation."
Wisconsin Senator Ron Johnson, Chairman of the Senate Homeland Security and Governmental Affairs committee said in a statement that he looked forward to working with Professor Rao to "Reduce the burden of regulations - by our best estimates as high as $2 trillion dollars a year - that weigh on the American economy."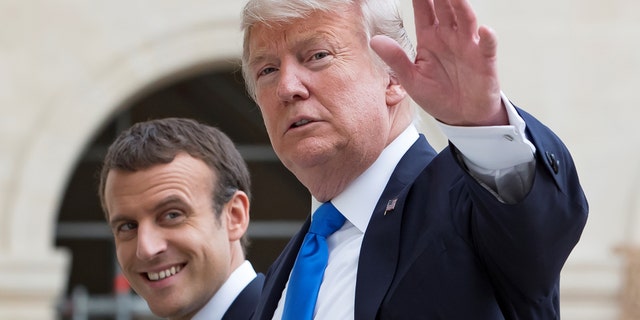 ROLLING BACK ENVIRONMENTAL REGULATIONS WILL SHORE UP ECONOMY, EXPERTS SAY
Since his first day on the job, President Trump has signed a cannonade of executive orders and memoranda targeting policies impacting the environment, health care, infrastructure & more.
An effort equally aimed at creating fewer rules and regulations in government that appears to be working as planned, with just 15 new regulations approved by OIRA between Inauguration Day and the end of May. By comparison over the same period in 2008, 93 rules were greenlighted by President Obama. Over that same span in 2001, 114 new regulations were okayed by the administration of President George W. Bush.
Cutting regulation has been a major focus of the Trump administration including broad directives meant to speed up environmental reviews for high priority infrastructure projects and manufacturing.
The President trumpeted his administration's regulatory efforts during a remarks this week in Paris, France drawing parallels between his fight for smaller government with those of French President Emmanuel Macron.
"We did not become great through regulation and in the United States, Mr. President, we also have cut regulations at a level we've never seen before," Mr. Trump told Mr. Macron.
Critics worry that regulatory cuts will put the interests of big business ahead of the American people.
"We talk about the cost of regulations as if there were not benefits," said University of Maryland researcher Rena Steinzor. "Regulations save lives. they keep people from being sick, they allow people to work and go to school and we need to be very careful not to lose those benefits," she said.
Despite early successes, the Trump administration's deregulation agenda still faces numerous hurdles because undoing federal rules in many cases requires cost-benefit analyses, lengthy public-comment periods, regulation re-writes and in many- if not most cases - are subject to legal challenges from opponents.