Trump's pick for HHS Secretary traded medical stocks while in Congress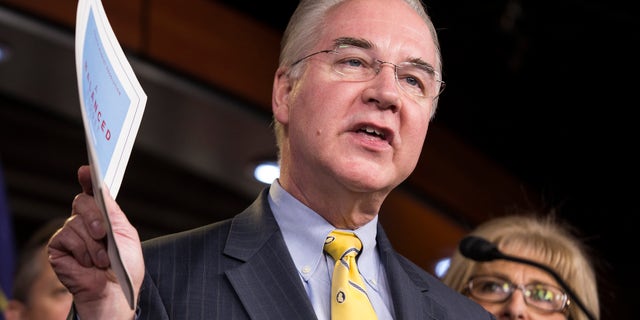 President-elect Donald Trump's pick to run the Health and Human Services Department traded more than $300,000 in shares of health-related companies over the past four years while sponsoring and advocating legislation that potentially could affect those companies' stocks.
Rep. Tom Price, R-Ga., bought and sold stock in about 40 health-care, pharmaceutical and biomedical companies since 2012, including a dozen in the current congressional session, according to a Wall Street Journal review of hundreds of pages of stock trades he filed with Congress.
In the same two-year period, he has sponsored nine and co-sponsored 35 health-related bills in the House.
His stock trades included Amgen, Bristol Meyers Squibb, Eli Lilly, Pfizer and Aetna.
His largest single stock buy was an August 2016 purchase of between $50,000 and $100,000 of an Australian biomedical firm, Innate Immunotherapeutics, whose largest shareholder is a GOP congressman on the Trump transition team, according to the filings, which list price ranges. The stock has since doubled in price.