Trump's Interior Department eyes changes for national monuments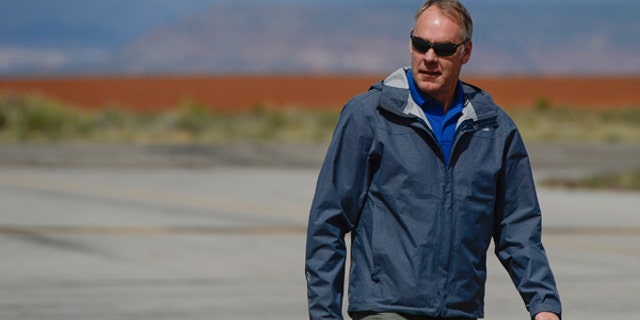 Interior Secretary Ryan Zinke is recommending adjusting the boundaries of numerous national monuments -- but not eliminating them -- as part of a review ordered by President Trump.
"The recommendations I sent to the president on national monuments will maintain federal ownership of all federal land and protect the land under federal environmental regulations, and also provide a much needed change for the local communities who border and rely on these lands for hunting and fishing, economic development, traditional uses and recreation," Zinke said Thursday in a statement.
The president had ordered the review into what he called the "massive federal land grab" executed by former President Barack Obama and other predecessors, under the Antiquities Act of 1906.
An administration official told Fox News that Zinke is now "recommending a handful of revisions" to the boundaries to "protect public access, private property rights, cultural heritage and traditional use such as ranching and recreation." Zinke is not, however, rescinding any of the 27 monuments under review.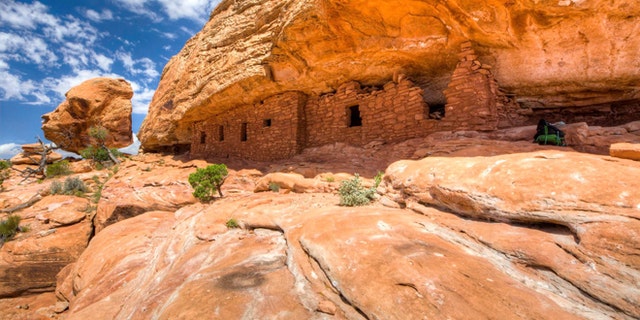 A summary of the report released to the media didn't say which national monuments or how much land would be impacted.
For the study, Zinke said he visited eight national monument sites in six states, including Bears Ears in Utah; Grand Staircase Escalante in Utah; Katahdin Woods and Waters in Maine; and Gold Butte in Nevada.
Ordering the review in April, Trump told the Interior Department to review all national monuments designated since 1996 that cover more than 100,000 acres.
"The Antiquities Act does not give the federal government unlimited power to lock up millions of acres of land and water, and it's time that we ended this abusive practice," Trump said in April.
Since 1996, former Presidents Bill Clinton, George W. Bush and Barack Obama protected hundreds of millions of acres under the Antiquities Act, which authorizes the president to declare federal lands and waters as monuments and restrict their use.
INTERIOR TAGS 27 DESIGNATED MONUMENTS FOR REVIEW
The review was conducted on federal land in 11 mostly Western states. The list also includes marine monuments in the Atlantic and Pacific oceans, including a huge reserve in Hawaii established in 2006 and expanded last year by Obama.
Shortly before leaving office, Obama infuriated Utah Republicans by creating the Bears Ears National Monument on 1.35 million acres of land that's sacred to Native Americans and home to tens of thousands of archaeological sites, including ancient cliff dwellings.
Republicans in the state asked Trump to take the unusual step of reversing Obama's decision. They said the designation will stymie growth by closing the area to new commercial and energy development. The Antiquities Act does not give the president explicit power to undo a designation and no president has ever taken such a step.
Utah Republican Sen. Orrin Hatch said Thursday he looks forward "to assisting in every way possible as additional details about the future of Utah's monuments are made public."
"While Utah's national monuments are a prime example of Antiquities Act Abuse, President Trump and Secretary Zinke are working to correct those past abuses and focus on the original meaning and intent of the law," Hatch said.
Land Tawney, CEO of Backcountry Hunters & Anglers, a nonprofit based in Montana that advocates for sportsmen in public lands and waters, told Fox News he is relieved Zinke isn't pushing to eliminate any national monuments. But Tawney said he's still waiting to hear what specific changes are being advocated by the Department of Interior and thinks the eight national monument sites visited by Zinke could be the ones affected.
The Interior Department said Zinke's 120-day review included tours of monuments conducted by air, foot, car and horseback, as well as virtual tour of a marine monument. The department said it met with local, state, tribal and other interested parties, and reviewed more than 2.4 million public comments submitted online.
Fox News' John Roberts and Alex Pappas and The Associated Press contributed to this report.