Trump's immigration rhetoric could mobilize Latino voters in Arizona, experts say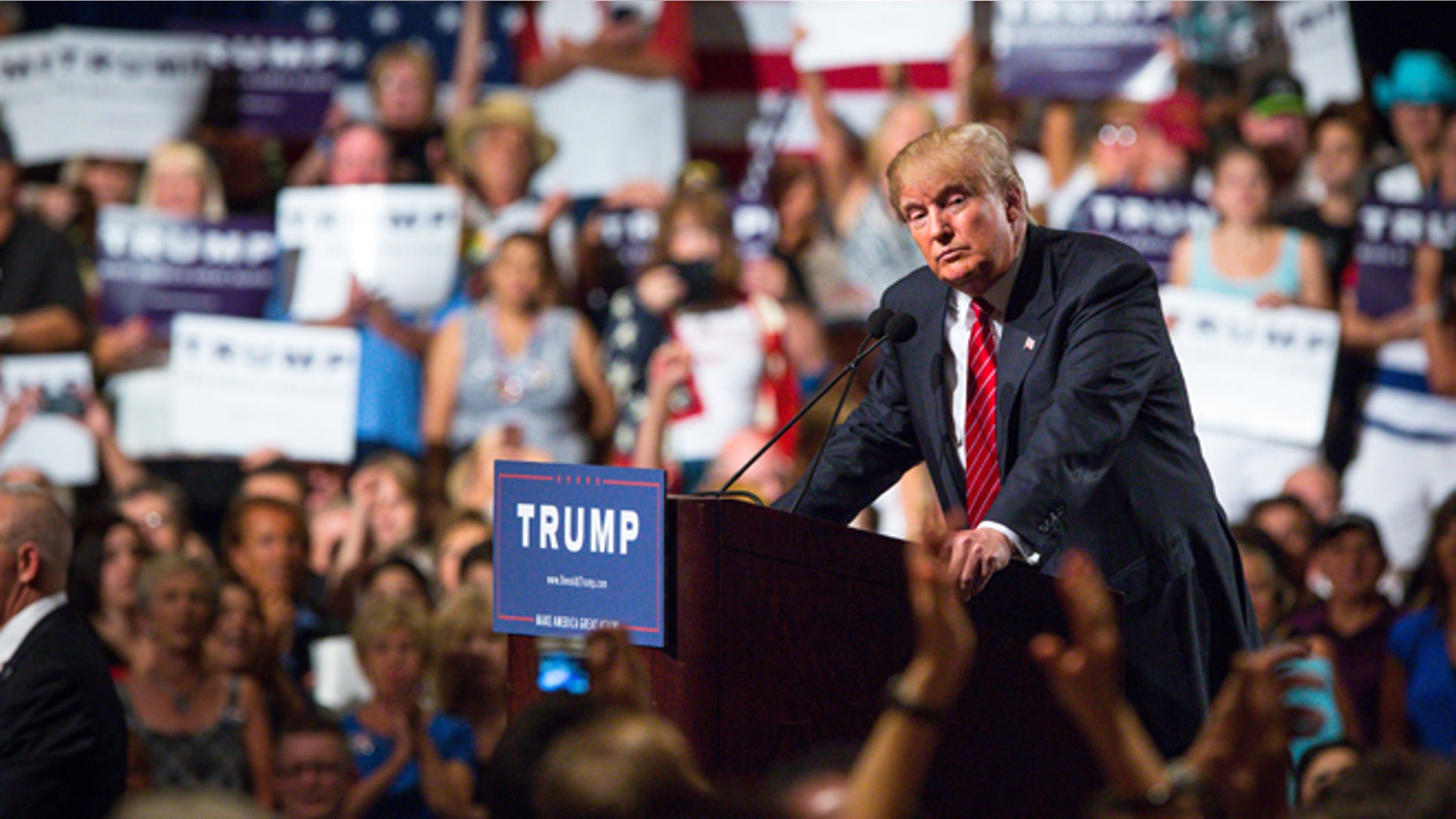 Long before Donald Trump called for a wall to be built on the U.S.-Mexico border and immigration became a centerpiece topic in this year's presidential debates, Arizona was ground zero for the issue.
There was the contentious SB 1070 immigration bill signed by former Gov. Jan Brewer. There was Maricopa County Sheriff Joe Arpaio and his controversial anti-immigration tactics. There was the Minutemen militia patrolling the state's border with Mexico.
None of these issues has gone away – last week Arizona's House approved a bill denying parole to felons in the United States illegally and both Brewer and Arpaio have both endorsed Trump for president – and as Hispanic voters head to the polls in the Grand Canyon state on Tuesday, immigration is expected to play a crucial role in who they vote for and, maybe more importantly, how many of them will come out during the general election in November.
"There is widespread concern in the Latino community about Donald Trump," Cal Jillson, a political science professor at Southern Methodist University told Fox News Latino. "But the question is, Will there be enough turnout to defeat Donald Trump?"
Trump's rallies in Arizona have recently drawn in both fervent supporters and numerous protesters. At a rally on Saturday, where Trump was introduced by both Brewer and Arpaio, protesters interrupted the GOP front-runner's speech and clashed with the crowd. One attendee was arrested for punching and kicking a demonstrator while protesters were led out by security.
"Illegal immigration is gonna stop," Trump said Saturday night in Tucson, according to The Associated Press. "It's dangerous," he said. "Terrible."
The most recent polling data from Merrill from Arizona has Trump outpacing both Texas Sen. Ted Cruz and Ohio Gov. John Kasich by 12 points in Tuesday's primary. The poll, however, found that in a general election match-up between Trump and Democratic front-runner Hillary Clinton, the two candidates are tied, while Cruz would win by 6 points against Clinton and Vermont Sen. Bernie Sanders would win the state by 3 points if he went against Trump.
A large turnout among Latino voters is what many Democrats and immigration activists are hoping for to defeat Trump in November.
While Latinos make up over 30 percent of the state, they vote less frequently than their white counterparts and currently make up only 22 percent of the state's registered voters. That is why groups like the Southwest Voter Registration Education Project have launched aggressive voter education campaigns to get many first-time Hispanic voters to go to the polls.
There are nearly half a million Latinos in Arizona who are either legal residents who need to apply for citizenship, citizens who are not registered to vote, and registered voters who don't go to the polls.
"There are more people passionate about this election," Antonio Gonzalez, the president of the Southwest Voter Registration Education Project told FNL. "And the Latino numbers will definitely be high if Trump is the candidate."
The push to get more Latinos registered has coincided with shifting of colors in Arizona. The anti-immigration laws and raids have pushed many Hispanic swing voters over to the Democratic side in a state that was – and in many parts continues to be – a Republican stronghold.
And with the prospect of Trump winning the nomination, "people are actually saying Arizona could be competitive this year," Arizona's Democratic Rep. Ruben Gallego told the Los Angeles Times. Previously "many of us thought that maybe in 2020 we would be a purplish swing state."
This shift has many analysts and observers speculating that the battle for the presidency could come down to turnout among Hispanic voters in the Southwest versus turnout among working class white voters in the industrial Midwest who have been drawn to Trump.
"The major question of the election cycle is if Donald Trump will draw in those votes in the Midwest," Jillson said. "And if the Democrats will do that among Latino voters in the Southwest."
In the hopes of creating a large turnout among Latinos, both Democratic candidates have made immigration the focus of their efforts in the Grand Canyon state.
Speaking over the weekend along the U.S.-Mexico border, Sanders promised to keep immigrant families together by taking more steps than President Barack Obama has to protect many from deportation. Sanders also called Arpaio a bully and bemoaned the "divisive, bigoted and xenophobic comments of people like Donald Trump."
Clinton has also been a sharp critic of both Trump and Arpaio, saying that the Republican rhetoric was "pitting groups of Americans against each other."
"It's just wrong. It's not who we are," Clinton said, according to the New York Times. "I do believe we are stronger and more effective when we are coming together."
Clinton also used immigration as a key point when she urged a mostly-Latino crowd in Phoenix on Monday to head to the polls for her.
"There is an opportunity for everybody in Arizona to go out and vote for the kind of future you want, the kind of president you want," she said.