It may pale in comparison to the size of his campaign rallies, but President Trump is still anticipating a full house when he delivers his first State of the Union (SOTU) address.
Trump will see a number of familiar faces as he pans the room from his podium Tuesday.
Several guests handpicked by the president will join first lady Melania Trump in the gallery. It's a tradition that was started by former President Ronald Reagan in 1982.
"I will be joined tonight by an honorable group of Americans," Mrs. Trump tweeted Tuesday afternoon. "Sitting with me are heroes who have served our nation in times of need, families who have suffered at the hands of evil, and citizens who have embraced the American dream."
White House Press Secretary Sarah Sanders revealed a list of special guests for Tuesday's speech during a press briefing Monday afternoon.
"These individuals usually have performed an act of heroism or achieved an impressive milestone that illustrates an important theme in the president's speech," according to the Congressional Research Service. "At the appropriate time, the president acknowledges the guests seated adjacent to the first lady and identifies their particular contribution."
These are the 15 special guests who will be siting with the first lady at the State of the Union Tuesday night.
Evelyn Rodriguez and Freddy Cuevas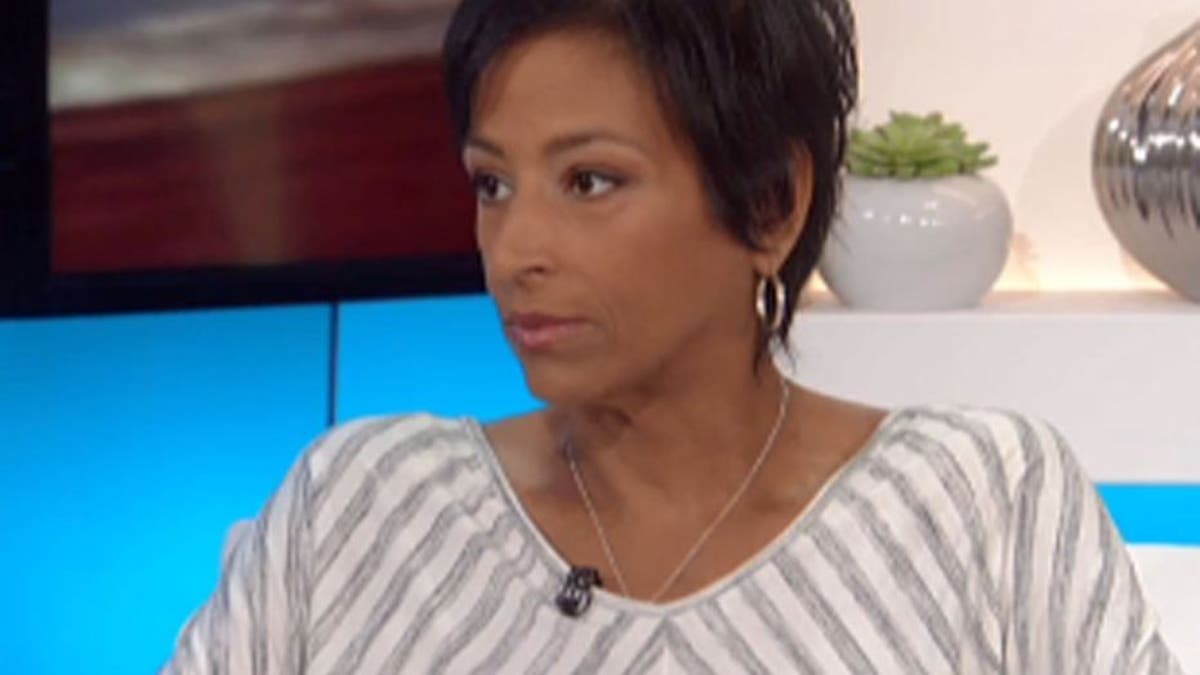 Evelyn Rodriguez and Freddy Cuevas' 16-year-old daughter, Kayla, was beaten and stabbed to death by MS-13 gang members in 2016.
The parents from Brentwood, New York, will attend the SOTU Tuesday as White House guests.
"I just want what's right to be done," Rodriguez told The New York Times on Sunday. "Everybody should put their political agenda aside and think about what's going on in our country."
Rodriguez has praised Trump's past efforts to address the nation's gang problems, specifically MS-13. She attended an event he held on Long Island in July to discuss the issue.
"I appreciate him acknowleding that we have a serious problem here on Long Island," Rodriguez said during an interview on Fox News following the July event. "He said, 'This cannot be tolerated anymore. We cannot accept this behavior.' That made us think, 'Hey, someone's listening to us.'"
Elizabeth Alvarado and Robert Mickens
The beaten body of 15-year-old Nisa Mickens was found on a tree-lined street in Brentwood, New York, on Sept. 13, 2016 -- a day before her 16th birthday.
The body of her friend, Kayla Cuevas, was found the next day. Like Cuevas, Mickens was also a victim of the MS-13 gang.
Mickens' parents, Elizabeth Alvarado and Robert Mickens, will join the parents of Kayla Cuevas at the SOTU.
Cpl. Matthew Bradford
Cpl. Matthew Bradford, the first blind double amputee to re-enlist in the U.S. Marine Corps, will also attend the SOTU as a guest of the president.
He lost his legs and eyesight after stepping on an IED while deployed in Iraq in January 2007.
"I'm paving the road for the rest of them who want to stay in but think they can't," Bradford told the San Antonio Express-News when he made the decision to return to the Marines in April 2010.
Corey Adams
Corey Adams is a welder at Staub Manufacturing Solutions in Dayton, Ohio.
Last year, Adams and his wife bought their first home, and they plan to invest their extra money from the Trump tax cuts into their two daughters' education savings, Sanders said.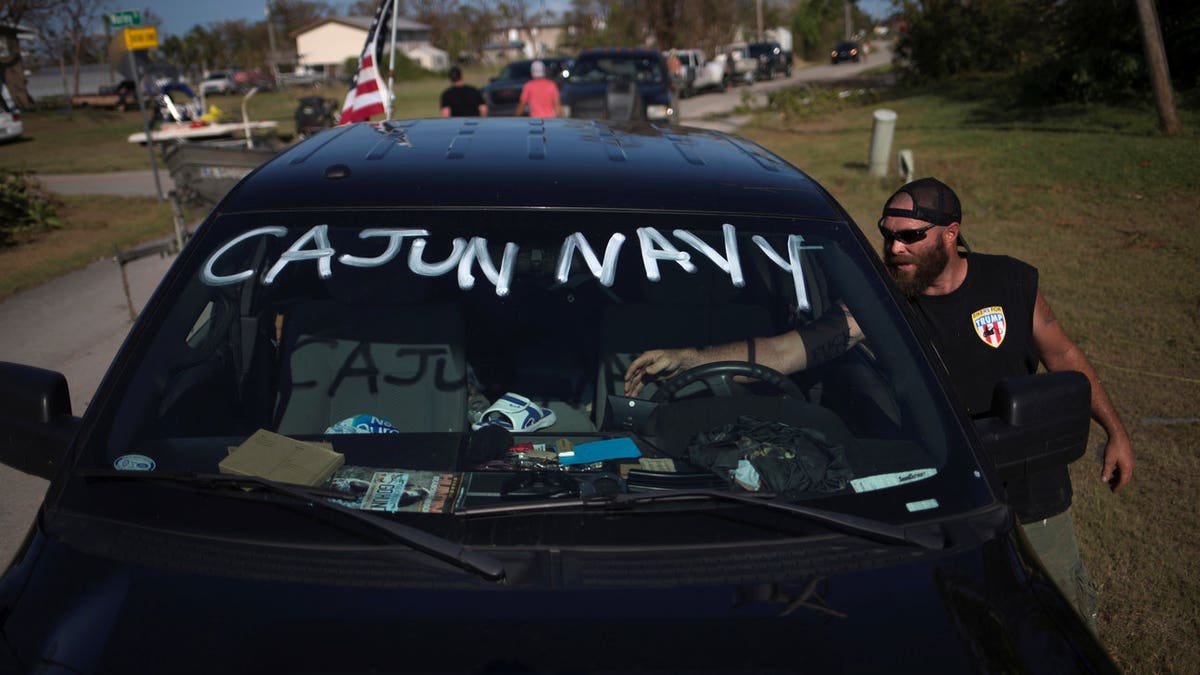 John Bridgers
In 2016, John Bridgers started a group called the Cajun Navy, a nonproft rescue and recovery organization, to assist flood victims in Baton Rouge, Louisiana.
In the summer of 2017, Bridgers and the Cajun Navy traveled to Houston to help victims of Hurricane Harvey.
"He and his team have helped thousands of people across the south," Sanders said.
David Dahlberg
David Dahlberg, a fire technician with the U.S. Forest Service, saved 62 children and staff members from a raging wildfire that encircled Circle V Ranch Camp in Santa Barbara, California.
Officer Ryan Holets
Albuquerque police officer Ryan Holets has been shot twice since he joined the force six years ago. But that hasn't discouraged the cop from continuing his work.
In fact, he wouldn't be the father to a special little girl if he wasn't an officer.
In September 2017, Holets was responding to reports of a robbery when he discovered a pregnant homeless woman behind the building getting ready to inject heroin. Without giving it a second thought, Holets agreed to the woman's plea for him to adopt her child.
The 35-year-old woman has since referred to Holets as her "guardian angel."
Ashlee Leppert
Ashlee Leppert serves as an aviation electronics technician in the U.S. Coast Guard.
"Last year, she rescued dozens of Americans imperiled during the devastating hurricane season," Sanders said.
Agent Celestino "CJ" Martinez
CJ Martinez is a veteran and supervisory special agent for the U.S. Immigration and Customs Enforcement's Homeland Security Investigations unit.
His investigations have led to more than 100 arrests of MS-13 gang members, Sanders said.
Staff Sergeant Justin Peck
Staff Sergeant Justin Peck has served in the U.S. Army for eight years. During a mission in Raqqa, Syria, in November 2017, Peck heard an IED blast go off. He ran to the second floor of a hospital to find Chief Petty Officer Stacy severly wounded.
He rushed to Stacy's side, made a tourniquet to stop the bleeding and started CPR. His heroic actions saved Stacy's life.
Preston Sharp:
Preston Sharp is responsible for starting the Flag and Flower Challenge (#FandFChallenge), a 50-state challenge to honor every veteran in the U.S.
The idea came to him when he visited his grandfather's grave at the McDonald cemetery in Redding, California in 2015. He wanted to make sure every veteran would be honored with a flag or flower.
Today, the 11-year-old boy has helped facilitate the placement of more than 40,000 American flags and flowers on veterans' graves, Sanders said.
Steve Staub and Sandy Keplinger:
Steve Staub and Sandy Kepingler, who started Staub Manufacturing Solutions 20 years ago, say they've seen a "Trump bump" in their business, Sanders explained.
Thanks to Trump's tax cuts, business has been booming -- with their team growing from 23 to 37 employees within the past year.
Plus, thanks to tax cuts and reform legislation, they were also "able to give all their employees larger than expected Christmas bonuses," Sanders added.