Trump's Boy Scout Jamboree speech calls for health care action, 'more loyalty' in DC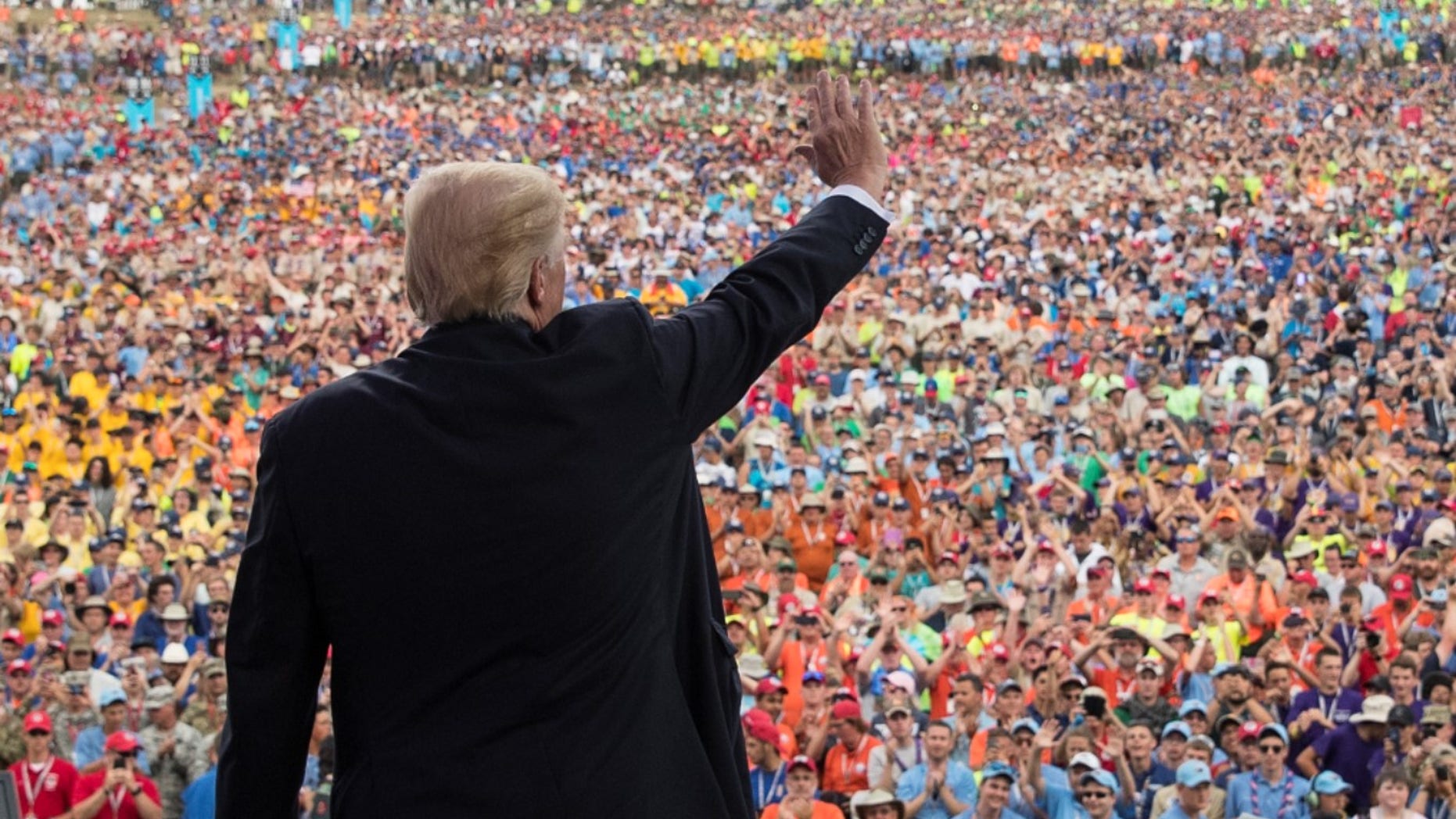 President Donald Trump spoke to thousands of Boy Scouts at their national gathering in West Virginia on Monday night, ramping up his push for an ObamaCare replacement while highlighting the Scouts' qualities -- and adding that Washington "could use some more loyalty."
Talking at the National Scout Jamboree, a gathering of more than 40,000 Scouts, leaders and volunteers, the president urged them to maintain their "momentum."
"In life, you have to know whether or not you continue to have the momentum. But you have to know about the word momentum. Never quit, never give up. Do something you love," Trump said.
Trump also urged Secretary of Health and Human Service Secretary Tom Price, who was in attendance, to get the votes to begin debate on new health care legislation, jokingly threatening to revive his line from "The Apprentice" and "fire" Price if he couldn't make progress on health care.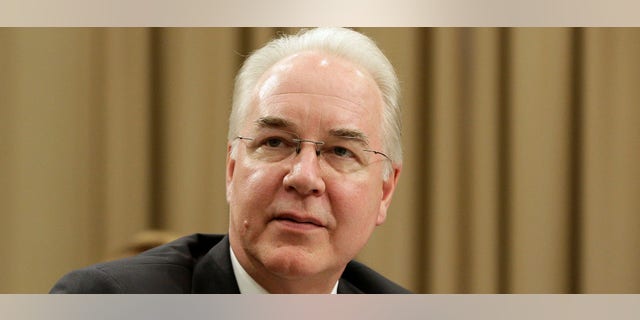 "Hopefully he's going to get the votes tomorrow to start our path toward killing this horrible thing known as ObamaCare," Trump said, before turning to Price.
"By the way, you gonna get the votes? He better get `em," Trump said, adding: "Otherwise, I'll say: Tom, you're fired."
Senate Majority Leader Mitch McConnell plans to call a vote Tuesday to begin debate on the legislation, though the outcome of the crucial roll call seemed an uphill climb.
Trump is the eighth president to attend the National Scout Jamboree, which is typically held every four years. President Barack Obama did not attend during his two terms, although he addressed a 100th anniversary event in 2010 by video.
"When you do something that you love – remember this – it's not work," Trump said. "When you're not doing something that you like, that's called work. And it's hard work and its tedious work."
TRUMP CALLS OBAMACARE 'BIG, FAT, UGLY LIE' AHEAD OF KEY SENATE VOTE
"You pledge to help other people at all times," he continued. "In the Scout oath, you pledge on your honor to do your best and to do your duty to God and your country," Trump said.
"But the words: duty, country and God are beautiful words," he added. "In other words, basically what you're doing is your pledging to be a great American patriot. For more than a century, that's exactly what our Boy Scouts have been."
The Associated Press contributed to this report.