Trump to tout infrastructure plan in State of the Union – can he strike long-awaited deal?
President Trump will use his State of the Union address Tuesday to try to rekindle bipartisan interest in a trillion-dollar-plus plan to upgrade the country's roads, ports, bridges and other aging infrastructure.
But the push, which he's touted since his presidential campaign, continues to face a rocky road on Capitol Hill where proposals with eye-popping price tags are a tough sell amid other priorities.
"I think there's a growing consensus that the infrastructure needs to be fixed," Marc Short, the White House legislative affairs director, recently told Fox News. "It's part of the central parts of the president's campaign, and we think that there is bipartisan support for it."
To be sure, congressional Democrats and Republicans would love to deliver a major highway- or airport-renovation project to their district or home state in an election year. However, the parties -- and individual members -- have concerns about how to pay for the plan.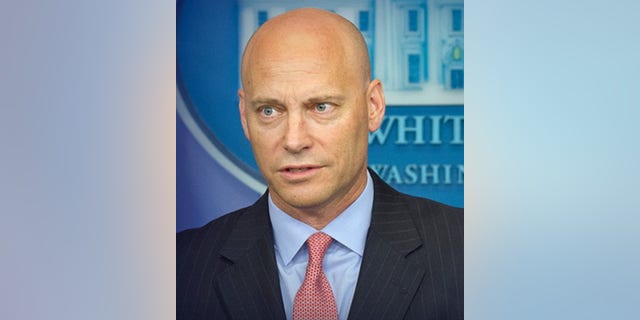 Even with bipartisan interest, infrastructure has taken a backseat to other Trump priorities like tax reform and the failed push to overhaul ObamaCare over the course of his first year in office.
A congressional staffer told Fox News on Monday that House Republicans leading the chamber's infrastructure efforts were originally "excited" about Trump's campaign promises on infrastructure and remain optimistic about a bipartisan deal, despite it being pushed into 2018.
The staffer also suggested the administration's plan will likely be the starting point for any deal but Congress will "work its will" on any such proposal.
House Transportation Committee Chairman Rep. Bill Shuster, R-Pa., voiced optimism on Tuesday.
"There is a strong desire across the board to work together to pass a bill that improves our infrastructure for the American people and the economy," he told Fox News. "I'm optimistic we can get this done because we have successfully passed numerous infrastructure bills in recent years with strong bipartisan support."
'I'm optimistic we can get this done.'
But the administration's new framework plan is raising fresh concerns, considering it puts more of a financial burden on states and has Democrats and their supporting groups concerned about it loosening environmental protections.
The plan purportedly calls for $200 billion in federal spending and at least $1.5 trillion in state and local and private investment -- a significant change from the traditional 80/20 split.
"There's no doubt that I think Democrats in Congress will want more federal dollars," Short also said on "Fox News Sunday." "But we also have to recognize that we have a significant debt problem in our country. And so, this can't just be all federal largesse."
Congressional Republicans like House Republican Conference Chairwoman Cathy McMorris Rodgers, R-Wash., acknowledged to Fox News this past weekend that the "big challenge" will be how to to pay for the plan.
Short was also candid about the administration's continued commitment to end or reduce "regulatory restraints" imposed by previous administrations, arguing early efforts have resulted in three consecutive quarters of 3 percent growth.
The White House is betting that reducing environmental regulations will attract some of the private investment needed in an infrastructure plan to ease the taxpayer burden. However, Short made clear that the administration has no plans to "gut" the Clean Water Act.
Meanwhile, liberal groups like the Center for American Progress and Democracy Forward are reportedly lining up against the plan -- over concerns it could hurt the environment and would be a boon for Trump's corporate friends.
But while congressional Democrats largely are digging in to oppose the White House's latest immigration proposal, some leaders have opened the door for talks on roads and bridges.
Senate Minority Leader Chuck Schumer recently wrote a Washington Post op-ed saying Democrats would work with him on a "direct, federal investment" in infrastructure.