Trump says he will pose with Hispanic workers at his Doral resort after the election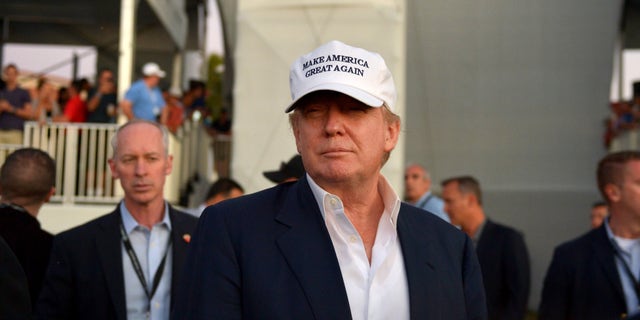 NEWYou can now listen to Fox News articles!
Donald Trump wants to prove that Hispanics love him as much as he says they do by posing with the "thousands working for me" at his Doral golf resort near Miami.
In an extensive profile interview with the New York Times, the GOP presumptive candidate and billionaire businessman said he is doing "far better with Hispanics than anyone thought."
"I have thousands working for me. When this is over, one of my first pictures is going to be me at the Doral with a thousand of my people working there, most of whom are Hispanic and all who love Trump," he said.
The businessman has nearly 14,000 employees working for him at the Trump National course in Doral, about 70 percent of whom are Hispanic.
While campaigning in Miami a few months ago, Trump said his employees at Doral get "good salaries, I take care of education, health care, a lot of the things that people don't have."
However, Trump's comments about Mexican immigrants led to a fallout in the golf world, with the PGA of America last year canceling its Grand Slam of Gold at Trump's course in Los Angeles.
In the March 15 Florida primary, Trump was declared the winner as soon as polls closed with 46 percent of the vote, compared with 27 percent for Rubio and 17 percent for Texas Sen. Ted Cruz.