Trump says Comey 'guilty of crimes,' warns DOJ he won't 'stay away' forever
President Trump, in a fiery exclusive interview with "Fox & Friends," blasted former FBI Director James Comey on Thursday as a "liar and a leaker" who is "guilty of crimes" -- while issuing a stern warning to the Justice Department about the Russia probe.
He said he tries to "stay away" from the Justice Department's affairs, "but at some point I won't." He suggested the DOJ hasn't adequately scrutinized Comey and others amid the focus on the Russia probe.
"Our Justice Department should be looking at that kind of stuff, not the nonsense of collusion with Russia. There is no collusion with me and Russia, and everyone knows that," he said.
The president, who called into "Fox & Friends," specifically slammed the memos that Comey leaked to a friend to spur a special counsel appointment.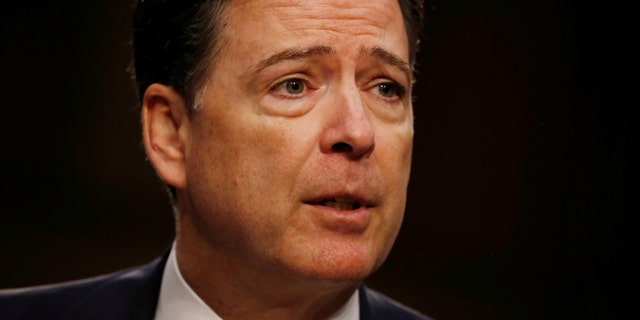 He said they included classified information, and challenged their accuracy.
"He leaked classified information to get a special counsel and leaked the memos which are classified – the memos were about me and he didn't write those memos accurately. He wrote a lot of phony stuff," Trump said. "He is guilty of crimes."
Comey admitted during Senate testimony last June that he shared his memos documenting meetings with Trump with his friend, Columbia University law professor Daniel Richman.
Richman told Fox News that Comey had given him four memos, and this week told Fox News that he is now representing Comey as his attorney.
Fox News reported this week that during Comey's time at the FBI, Richman was a "special government employee" on an unpaid basis. Sources familiar with Richman's FBI work said Comey assigned him to "special projects."
"Comey did an illegal act," Trump said Thursday.
Comey has defended the release of his memos to Richman.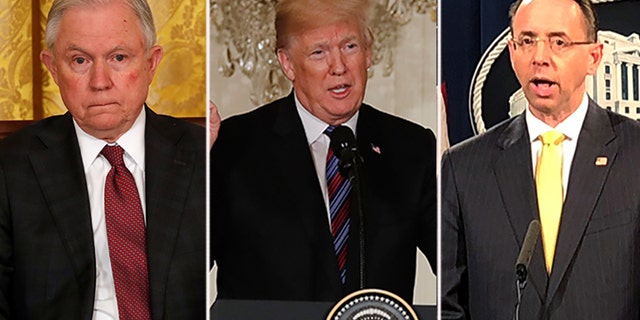 "I was a private citizen at that time," Comey said during a CNN town hall. "The FBI gets upset when people make unauthorized disclosures of classified information. … I handled the memos appropriately. My mind is open to other points of view, but I don't see it, honestly."
Trump also sharply criticized the Justice Department as a whole, saying "if we had a Justice Department that was doing their job," he would interact with the agency.
"They have this witch hunt going on with the people there that shouldn't be there, I've taken the position that I will not be involved with the Justice Department," Trump said. "I will wait until this is over -- it's all lies and it's a horrible thing going on."
But he also warned that he could change his mind. By the end of the interview, Trump suggested he could eventually get involved.
Despite the "witch hunt," Trump touted his administration and his presidency, noting that despite "all of this going on," he has "accomplished more than any president in our history."
After detailing the administration's accomplishments, Trump circled back to criticism of Justice and the FBI, while indicating he might talk to Special Counsel Robert Mueller "if I can."
"I love the FBI and the FBI loves me," Trump said. "But the top people at the FBI were crooked."
Trump mentioned former FBI Deputy Director Andrew McCabe, and FBI officials Peter Strzok and Lisa Page, who exchanged a series of anti-Trump text messages.
"You look at the corruption at the top of the FBI -- it's a disgrace," he said.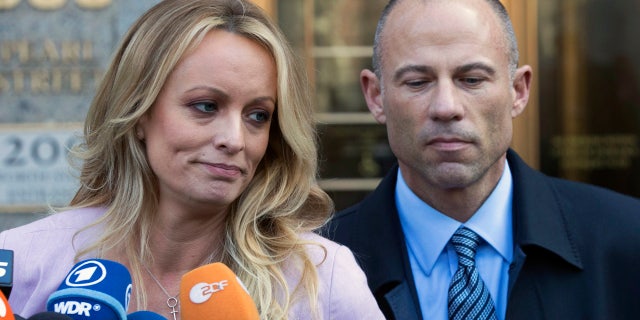 When asked about the investigation of his personal attorney Michael Cohen, Trump said he has been "told" that he's "not involved."
This week, Cohen's attorneys said that the former Trump Organization lawyer planned to take the Fifth in the Stormy Daniels lawsuit, due to the ongoing criminal investigation as part of a grand jury probe into his personal business dealings.
"He's a good person. A great guy. But this doesn't have to do with me. Michael is a businessman, he's got business. He also practices law, and they're looking at something having to do with his business. I have nothing to do with his business," Trump said.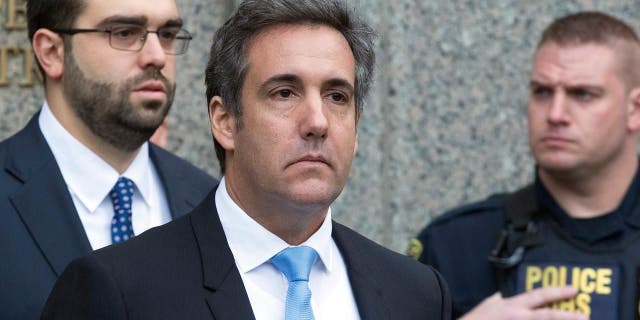 Trump said that while Cohen serves as his attorney, he has "many attorneys."
"Sadly I have so many attorneys you wouldn't even believe it," Trump said, noting that of his overall legal work, Cohen represented a "tiny, tiny little fraction."
"Michael would represent me on some things ... like with this crazy Stormy Daniels deal he represented me, and you know, from what I see, he did absolutely nothing wrong," Trump said. "There were no campaign funds going into this."
At issue is a $130,000 payment Cohen made to the adult film star Daniels, whose legal name is Stephanie Clifford. The payment was made in the weeks leading up to the 2016 presidential election in exchange for her silence about an alleged sexual encounter with Trump in 2006. Daniels initially denied any involvement with Trump.
Trump said earlier this month that he did not know about the payment from Cohen, which is now being investigated as part of the probe led by the U.S. Attorney's Office in the Southern District of New York.