Trump picks Goldman Sachs banker to lead National Economic Council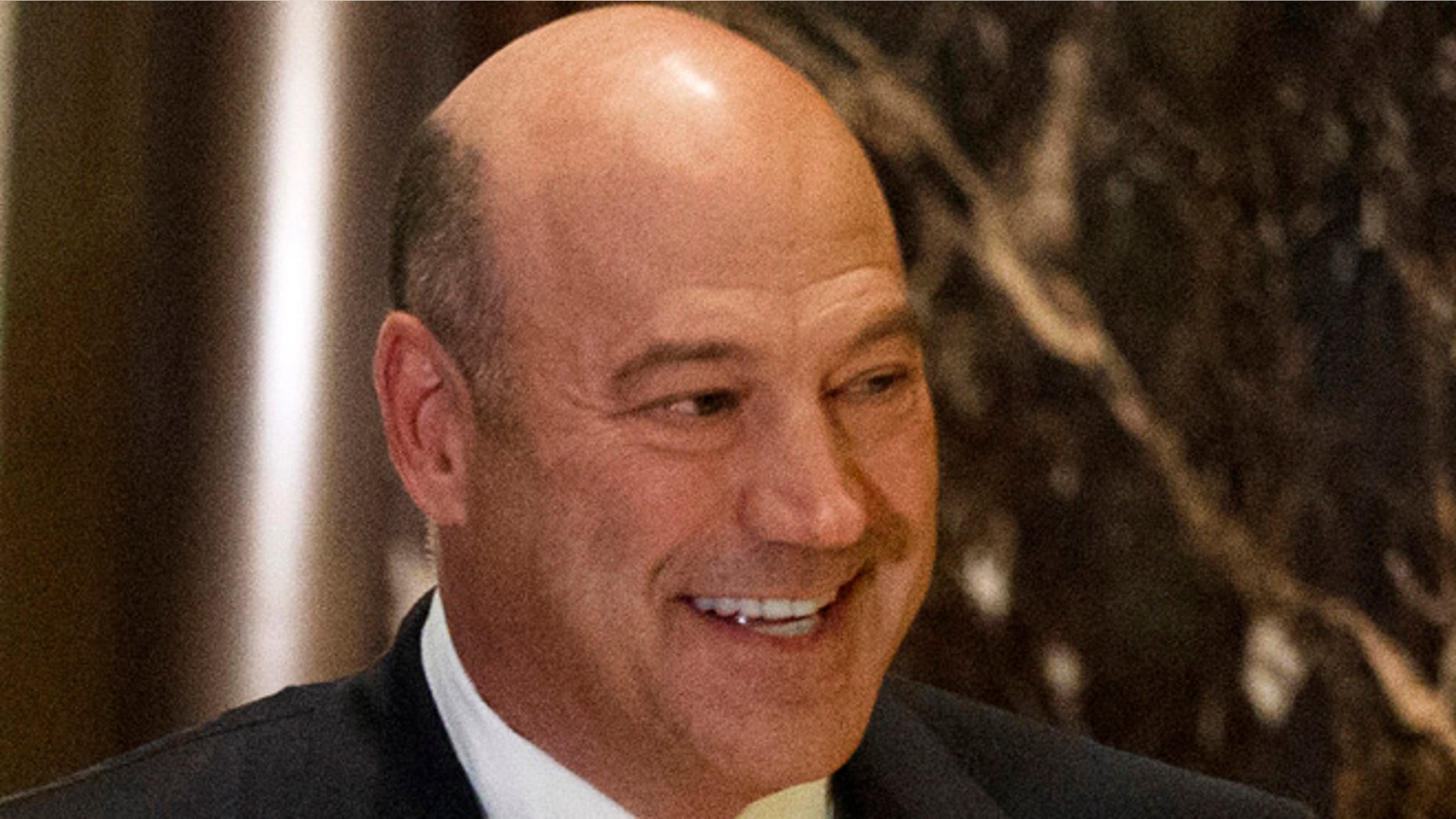 President-elect Donald Trump has picked Goldman Sachs veteran Gary Cohn to head up the National Economic Council, Fox News confirmed Friday.
Cohn, 56, has worked at Goldman Sachs for more than two decades. If he accepts the post, he would have a major role in shaping Trump's economic policy, which could include lowering corporate taxes and a shift in U.S. trade policy.
Leaving the Wall Street gig for a Washington one would require Cohn to leave his $21 million a year job as president and chief operating officer at Goldman Sachs.
Trump's pick of another Wall Street insider from Goldman Sachs is raising some eyebrows. The president-elect repeatedly vilified Goldman on the campaign trail. However, since winning the election, he has chosen three bank alumni to fill top spots in his administration.
Steven Mnuchin, the Treasury secretary nominee, and Steve Bannon, Trump's chief strategist and senior counselor, also worked at Goldman Sachs.
The National Economic Council helps to coordinate domestic and global issues, providing economic policy advice to the president and monitoring how the White House's agenda is implemented across the government.
If Cohn accepts the nomination, he will also be the third Goldman executive to run the NEC. Robert Rubin was the NEC director under Bill Clinton, and Stephen Friedman had the job during George W. Bush's administration.
Cohn's path to Goldman wasn't the typical one. He graduated jobless from American University in Washington, D.C., and moved back into his parents' home, according to a speech he gave at his alma mater. Cohn quickly found work at U.S. Steel to appease his father, only to pivot to a Wall Street job within a few months that eventually led him to Goldman in 1990.
During the campaign, Trump repeatedly attacked his rivals over their Goldman ties.
He criticized GOP primary opponent Ted Cruz for taking loans from the bank, where Cruz's wife worked, to help pay for his Texas Senate race in 2012. And he chided Clinton for accepting large speaking fees from Goldman and for not publicly sharing what she had told the bankers.
"I know the guys at Goldman Sachs," Trump said at a South Carolina rally in February, when he was locked in a fierce battle with Cruz. "They have total, total control over him. Just like they have total control over Hillary Clinton."
Trump even featured a video of Goldman chief executive Lloyd Blankfein in a campaign ad with the voiceover, "Hillary Clinton meets in secret with international banks to plot the destruction of U.S. sovereignty in order to enrich these global financial powers, her special interest friends and her donors."
But Trump appears to have since changed his tune.
In a Dec. 9 speech in Des Moines, Iowa, Trump said, "I want people that made a fortune. Because now they're negotiating with you, OK?"
Fox News' John Roberts and The Associated Press contributed to this report.