Trump Organization exec emailed Putin's press secretary for help on Moscow project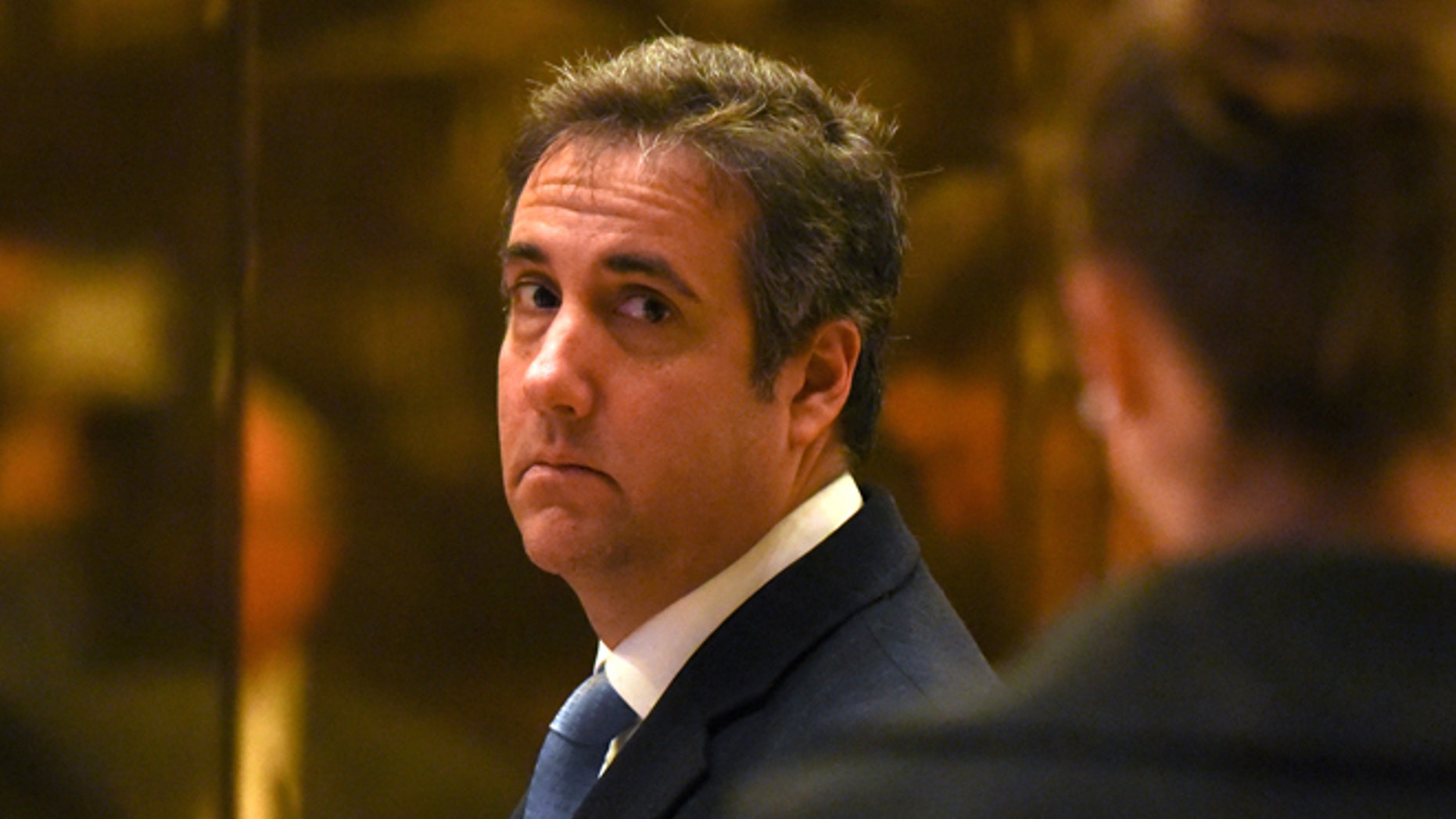 A top executive with Donald Trump's real estate company emailed Vladimir Putin's press secretary in 2016 asking for help expediting a project to develop a "Trump Tower" in Moscow, documents show.
Fox News obtained the email sent on Jan. 14, 2016 by Michael Cohen, the company's executive vice president and Trump's special counsel at the time. Cohen's email was directed to Dmitry Peskov, the Russian president's press secretary, though the email was addressed to the general press inquiries inbox.
"Over the past few months, I have been working with a company based in Russia regarding the development of a Trump Tower-Moscow project in Moscow City," Cohen wrote. "Without getting into lengthy specifics, the communication between our two sides has stalled. As this project is too important, I am hereby requesting your assistance."
The email, first reported by The Washington Post on Monday, concluded with Cohen "respectfully" requesting "someone, preferably you" contact him to discuss "the specifics as well as arranging meetings with appropriate individuals."
Cohen is the latest of Trump's associates to have had known contact with a Russian official during the 2016 presidential campaign, fueling questions about Russian meddling and potential collusion with Trump campaign officials during the election.
But in a letter sent to the House Permanent Select Committee on Intelligence this month obtained by Fox News, Cohen sought to explain that the "proposal for 'Trump Tower Moscow'" was "similar" to other ideas for real estate projects that were "contemplated years before any campaign."
Cohen explained that he "primarily communicated" with a Moscow-based development company through a U.S. citizen "third party intermediary" named Felix Sater.
"Mr. Sater claimed to have appropriate relationships within the business community in Russia in order to obtain the real estate, financing, government permits, and other items necessary for such a development," Cohen wrote, noting that he has known Sater for "several decades," but that the Trump Organization did not "employ" or "compensate" him in the Moscow proposal.
Cohen wrote that Sater was the one to suggest sending an email to Peskov "since the proposal would require approvals within the Russian government that had not been issued." Cohen subsequently abandoned the proposals.
Cohen wrote that he did "not recall any response" to the email, "nor any other contacts by me with Mr. Peskov or other Russian government officials" about the proposal.
"The Trump Tower Moscow proposal was not related in any way to Mr. Trump's presidential campaign," Cohen wrote. "The proposal had nothing to do with any 'alleged' collusion with Russia regarding the U.S. presidential election."
Cohen stressed that he, the Trump Organization, and others were evaluating the proposal from "solely a business standpoint."
The House Intelligence Committee told Fox News they had no comment on Cohen's letter, or whether the committee will invite him to testify.
An attorney close to Cohen called the 2016 message to Peskov an "anti-collusion email," noting that it shows Cohen didn't even have Peskov's direct email address.
Fox News' John Roberts and Brooke Singman contributed to this report.