Trump lashes out at Mueller, Rosenstein and 'corrupt Russia investigation' in tweetstorm
NEWYou can now listen to Fox News articles!
President Trump railed against the "fake" and "corrupt" Russia meddling investigation in a Wednesday tweetstorm, taking a rare shot at Special Counsel Robert Mueller while arguing the probe is causing "bad blood with Russia."
"Much of the bad blood with Russia is caused by the Fake & Corrupt Russia Investigation, headed up by the all Democrat loyalists, or people that worked for Obama," Trump tweeted.
While Trump often lashes out at the special counsel's investigation into possible ties between his campaign and Russia, the president rarely mentions Mueller by name. On Wednesday, he took aim at Mueller himself, as well as Deputy Attorney General Rod Rosenstein.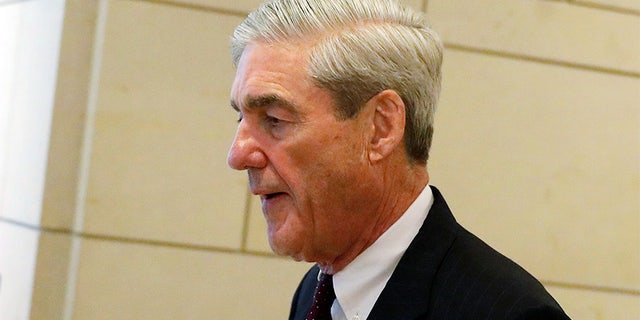 "Mueller is most conflicted of all (except Rosenstein who signed FISA & Comey letter)," the president said.
TRUMP WANTS KREMLIN ABOUT COUNTERING A US STRIKE IN SYRIA
Trump's attack on Rosenstein is in reference to how the deputy attorney general signed the FISA surveillance warrant for former Trump campaign adviser Carter Page. The president has repeatedly decried the DOJ and FBI's efforts to obtain that surveillance warrant.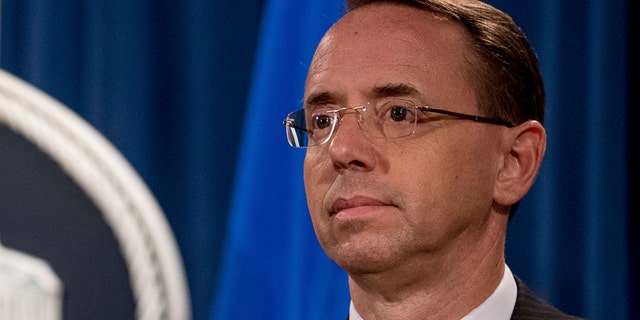 "No Collusion, so they go crazy!" Trump tweeted.
In another tweet, the president argued his administration is "doing things that nobody thought possible, despite the never ending and corrupt Russia Investigation, which takes tremendous time and focus."
The latest frustration comes in the wake of the FBI's raid of Trump personal lawyer Michael Cohen's office on Monday.
"No Collusion or Obstruction (other than I fight back), so now they do the Unthinkable, and RAID a lawyers office for information! BAD!" the president tweeted.
FBI's COHEN RAID PUTS JEFF SESSIONS, ROD ROSENSTEIN BACK IN TRUMP'S CROSSHAIRS
The president, in another tweet, lamented the state of the United States' relationship with Russia.
"Our relationship with Russia is worse now than it has ever been, and that includes the Cold War," he said. "There is no reason for this. Russia needs us to help with their economy, something that would be very easy to do, and we need all nations to work together. Stop the arms race?"
In earlier tweets Wednesday, the president warned the Kremlin not to retaliate against any U.S. strike on Syria in the aftermath of a deadly chemical weapons attack.
"Russia vows to shoot down any and all missiles fired at Syria," Trump wrote. "Get ready Russia, because they will be coming, nice and new and 'smart!' You shouldn't be partners with a Gas Killing Animal who kills his people and enjoys it!"