Trump fires back after Alec Baldwin 'agony' remark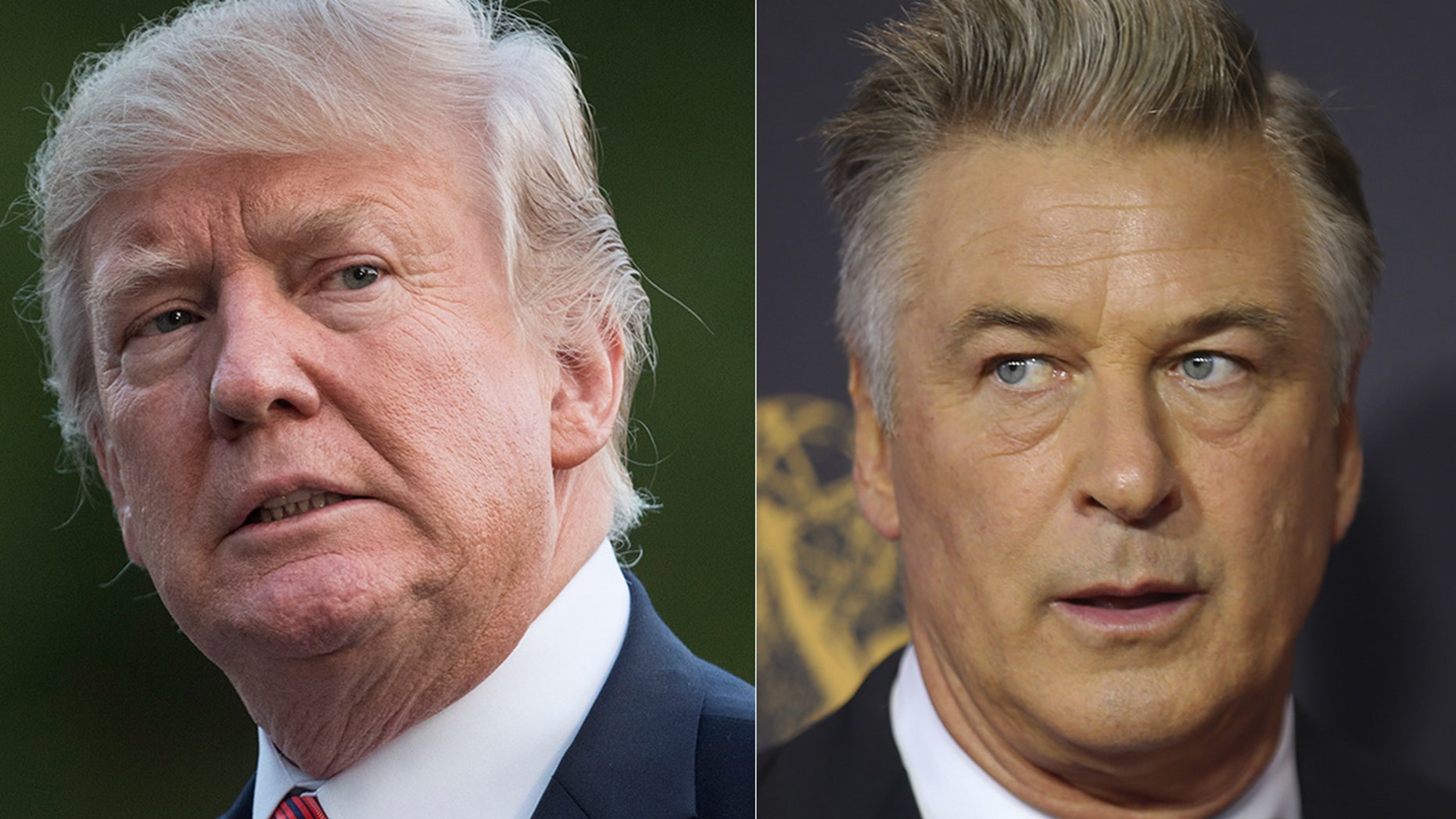 Anyone wondering what President Donald Trump thinks of Alex Baldwin's impression of him on "Saturday Night Live" no longer has to wonder. The president tweeted about it Friday morning.
"Alec Baldwin, whose dying mediocre career was saved by his terrible impersonation of me on SNL, now says playing me was agony. Alec, it was agony for those who were forced to watch. Bring back Darrell Hammond, funnier and a far greater talent!" the president wrote.
(Hammond, of course, was best known for portraying Bill Clinton.)
The tweet, which appeared around 6 a.m., was actually Trump's second of the day about Baldwin. It followed a previous tweet that referred to the actor as "Alex" and also misspelled "dying" as "dieing."
The errant tweet was removed when the replacement appeared.
The tweets were apparently Trump's reaction to an interview that Baldwin gave to the Hollywood Reporter, in which Baldwin was promoting his upcoming talk show on ABC.
The magazine asks Baldwin how much longer he intends to portray Trump on the NBC show. Baldwin's response:
"Every time I do it now, it's like agony. Agony. I can't. If things don't go in the right direction for the midterms. … "
Baldwin then takes a direct shot at the president:
"I could go out on the street, stand on any corner and tap 10 people on the shoulder. And all 10 of them, in all likelihood, would be more qualified — ethically, morally, intellectually and spiritually — than Trump. I'll vote for Mitt Romney. I don't care. Anybody over this guy. It doesn't matter. We have to get rid of him."
Baldwin ends with the common threat among those on the left: to leave the country if the next election doesn't go his way:
"And that's another project I'm working on," Baldwin says. "I was the keynote speaker at the Democratic Dinner in Iowa, and I'm gonna go do a couple more of those this year. My wife and I agreed that we're gonna give it everything we have. And then if, God forbid, [Trump] wins again in 2020, I'm wondering can I host a game show in Spain."