Trump endorses GOP Rep. DeSantis for Florida governor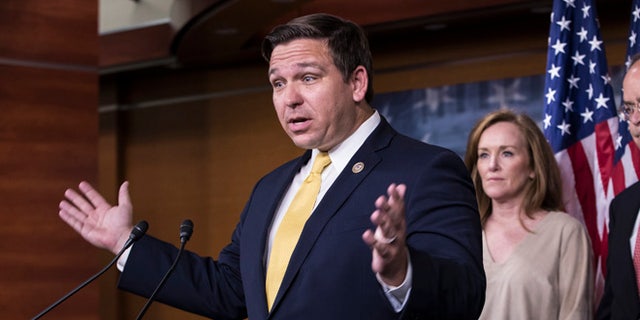 NEWYou can now listen to Fox News articles!
President Donald Trump has endorsed Republican congressman Ron DeSantis for Florida governor.
Trump tweeted Friday that DeSantis is "a brilliant young leader."
DeSantis, who is 39, back in August proposed a time limit on funding for special counsel Robert Mueller's investigation into potential collusion between Russia and Trump or his associates. DeSantis's House website has a link to a column he signed on FoxNews.com.
Other Trump allies have tried to discredit Mueller and his team.
Trump's endorsement came as the president headed to his Florida estate for Christmas vacation.
The president's backing could be a blow to Agriculture Commissioner Adam Putnam, the current GOP front runner in the Florida gubernatorial race.