Trump denies asking ex-FBI Director Comey to drop Flynn investigation
President Trump in a Sunday morning tweet denied asking former FBI Director James Comey to drop his investigation into Michael Flynn during a February meeting after the ex-national security adviser was dismissed from his position.
"I never asked Comey to stop investigating Flynn. Just more Fake News covering another Comey lie!" the president tweeted early Sunday morning.
His tweet came after he also said on Twitter he fired Flynn because "he lied to the Vice President and the FBI" and compared the case to Hillary Clinton's email scandal.
Comey, in his opening statement for the testimony in front of the Senate Intelligence Committee in June, said that Trump had asked him to back off the Flynn investigation during an Oval Office meeting on Feb 14. Flynn had already been fired from his position in the administration over revelations that he misled Vice President Pence about his communications with Russia's ambassador to the U.S., Sergey Kislyak.
"When the door by the grandfather clock closed, and we were alone, the president began by saying, 'I want to talk about Mike Flynn,'" Comey wrote in his opening statement.
Comey wrote Trump, then said: "I hope you can see your way clear to letting this go, to letting Flynn go. He is a good guy. I hope you can let this go."
The former FBI director said he did not tell Trump he would stop the probe.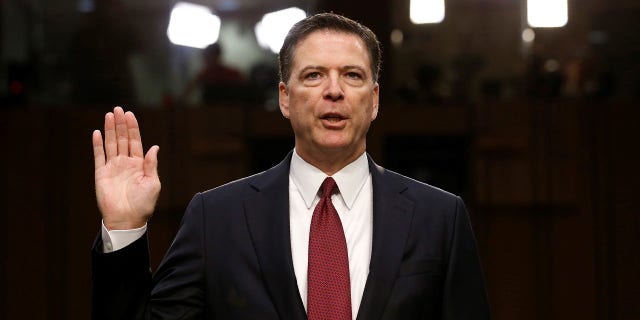 Flynn, a retired general, pleaded guilty on Friday to lying to the FBI about his talks with Kislyak on Trump's behalf. He was charged with one count of "willfully and knowingly" making false statements to the FBI.
Trump, speaking to reporters on Saturday, reiterated there was "absolutely no collusion" with the Russians.
"We will see what happens [with Flynn]," Trump said.