President Trump made no secret of his strong support for Sen. Luther Strange in Tuesday's GOP primary runoff in Alabama – but now that Roy Moore is the winner, the president has deleted his Twitter endorsements.
The president apparently has scrubbed three tweets as of Wednesday morning.
Strange, despite enjoying GOP establishment support, entered the runoff against former Alabama chief justice Moore as the underdog. But Trump, who endorsed Strange last month, made a last-ditch campaign appearance for him in Alabama on Friday and tried to rally voters to the incumbent ahead of the vote. He tweeted early Tuesday that, "Luther Strange has been shooting up in the Alabama polls since my endorsement. Finish the job –vote today for 'Big Luther.'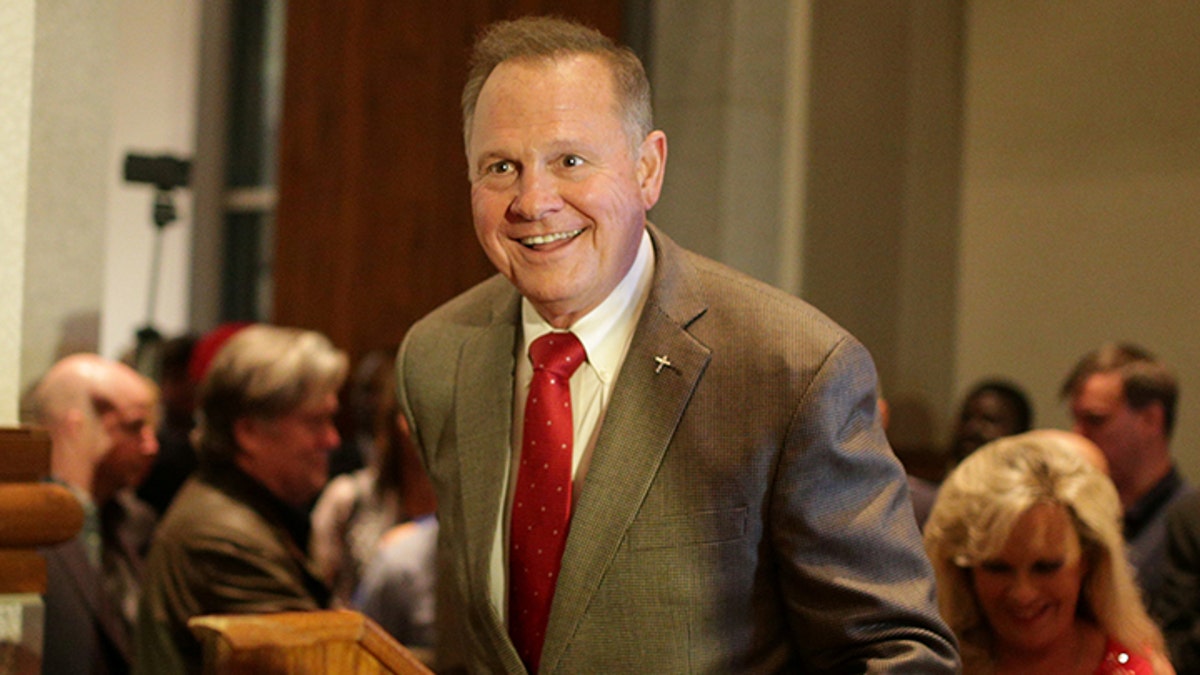 That tweet has since been deleted.
Trump also tweeted late Monday, "Big election tomorrow in the Great State of Alabama. Vote for Senator Luther Strange, tough on crime & border –will never let you down!" And he tweeted, "ALABAMA, get out and vote for Luther Strange –he has proven to me that he will never let you down! #MAGA!"
Those tweets are gone.
The president's Twitter feed, as of Wednesday morning, has thrown his support to Moore, whom he mistakenly called "Ray" this week, for the general election race later this year.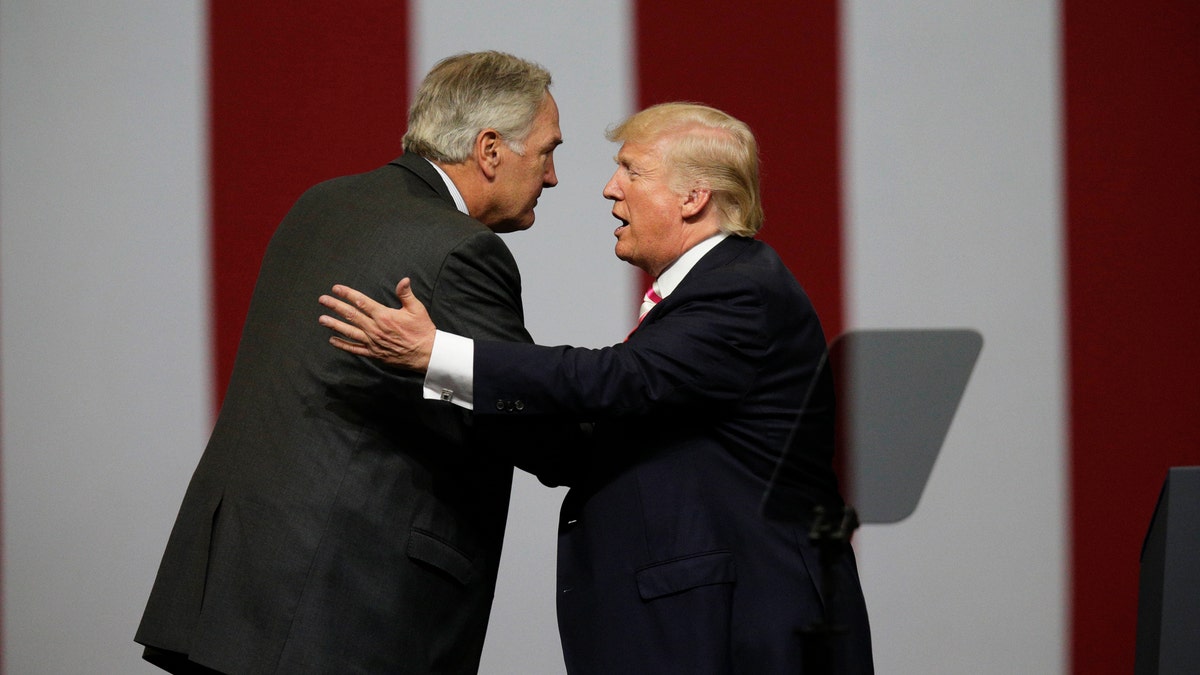 "Congratulations to Roy Moore on his Republican Primary win in Alabama. Luther Strange started way back & ran a good race. Roy, WIN in Dec!" Trump tweeted Tuesday night, adding early Wednesday that he, "Spoke to Roy Moore of Alabama last night for the first time. Sounds like a really great guy who ran a fantastic race. He will help to #MAGA!"
The White House did not respond to Fox News' request for comment as to why the president deleted the tweets.
ROY MOORE DEFEATS TRUMP-BACKED LUTHER STRANGE IN ALABAMA SENATE RUNOFF
Moore will face off in the general election against Democrat Doug Jones, a lawyer and former U.S. attorney during President Bill Clinton's administration. The winner of that race will complete the Senate term started by Attorney General Jeff Sessions, and be up for re-election come 2020.