Trump defends Chicago police, tweets they 'have every right to legally protest'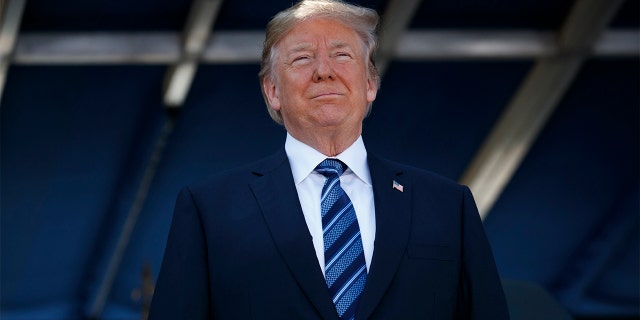 President Trump tweeted in defense of the Chicago police on Friday, saying they had "every right to legally protest," days after a police union in the city planned a demonstration against Mayor Rahm Emanuel, who it claims is "anti-police."
"Chicago Police have every right to legally protest against the mayor and an administration that just won't let them do their job," Trump tweeted. "The killings are at a record pace and tough police work, which Chicago will not allow, would bring things back to order fast ... the killings must stop!"
Trump's comment came two days after "Blue Wednesday" in Chicago, during which members of the city's Fraternal Order of Police showed up at a City Council meeting to address their grievances against the mayor. They claim that Mayor Emanuel has "turned his back" on them.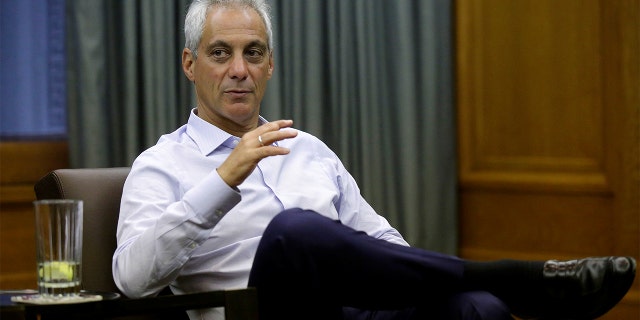 'BLUE WEDNESDAY' IN CHICAGO AS UNION TAKES STAND AGAINST 'ANTI-POLICE' MAYOR EMANUEL
During the meeting, members accused Emanuel of not taking their interests into consideration due, in part, to a consent decree with the federal government that's in the works, The Chicago Tribune reported. The decree will give a federal court oversight over the Chicago Police Department.
Chicago police have argued that the decree is a shroud for even more anti-police policies.
"You are more concerned with consent decrees, settlements, pandering to police-hating groups than negotiating a contract with us," Patrick Murray, union vice president, said, according to the newspaper report. "Our members are starting to believe you have no intention of negotiating a contract with us until after the next election."
WOMAN APPEARS TO SPIT ON PRO-POLICE DEMONSTRATOR AT CHICAGO CITY HALL
Some police officers staged a protest at City Hall, which became tense. One woman was reportedly seen appearing to spit at a demonstrator marching with police officers.
The move also follows the Chicago Police Board's recent decision to put Officer Robert Rialmo on no-pay status over a fatal shooting in 2015 that was deemed unjustified by the board — but was ruled justified by Police Superintendent Eddie Johnson.
Emanuel does not sit on the independent police board, which made the ruling on Rialmo's job status.
Emanuel is in the midst of an election, as he runs for his third term as mayor.
Fox News' Matt Finn contributed to this report.