Trump dares 'crooked' Hillary to run again after she blames loss on Comey 'shiv'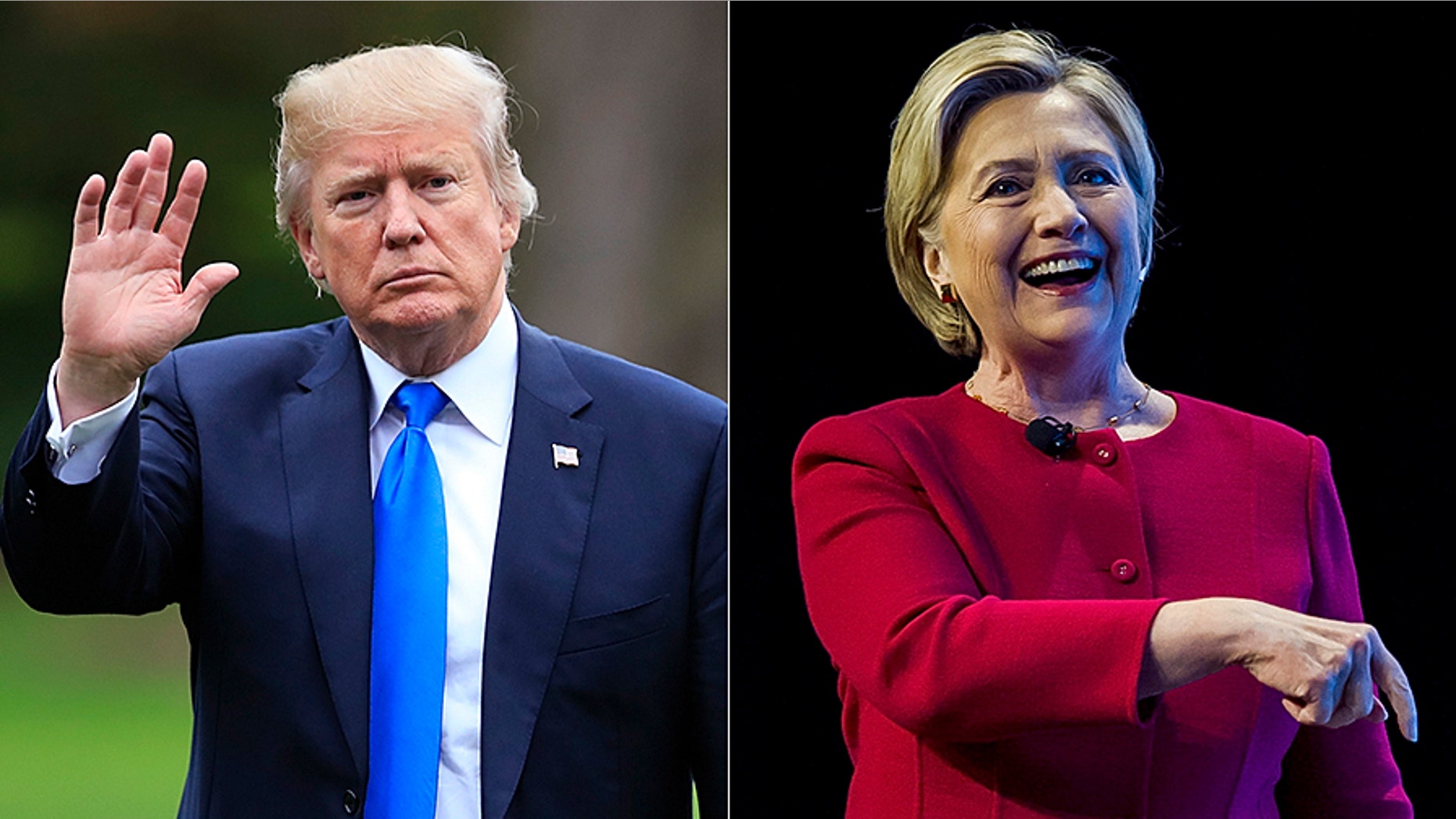 President Trump and Hillary Clinton are still going at it, and if Trump has his way, they'll square off again in 2020.
President Trump tweeted Monday that he hopes "Crooked" Hillary Clinton runs for president again, even as the former secretary of state was telling an Australian media outlet that former FBI Director James Comey gave her the "shiv."
"I was recently asked if Crooked Hillary Clinton is going to run in 2020? My answer was, "I hope so!" Trump tweeted.
A Clinton spokesman did not immediately respond to Fox News' request for comment in response to the president's tweet.
If Clinton did, in fact, decide to run again in 2020, it would be her third attempt at the White House.
Clinton has given little indication that she plans to run again, but instead has done a series of media interviews, promoting, "What Happened," her new memoir which tells the full, 469-page "story" of the 2016 election, detailing what she "saw, felt and thought during two of the most intense years" she's ever experienced.
In her latest interview, Clinton borrowed a prison phrase to accuse Comey of costing her the election by re-opening the investigation into her private email server.
CLINTON BOOK ADS VOTER ID LAWS TO LIST OF REASONS WHY SHE LOST
"He did shiv me, yeah… we also know that opponents of mine, like former Mayor Rudy Giuliani, knew something was coming," Clinton told Australia's NewsCo.com. "So there was clearly an effort to detail my campaign at the end."
Clinton has repeatedly blamed Comey and the investigation into "Those Damn Emails" (the title of one chapter in her book), but has also said voter ID laws, Chief Justice of the United States John Roberts, women and other factors contributed to the loss in her second presidential run.