Trump blasts Twitter's Republican 'shadow banning,' vows to probe 'illegal practice'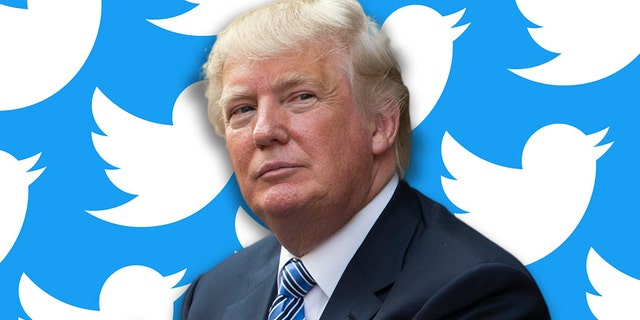 President Trump took to Twitter Thursday morning to blast the social media platform over the reported practice of "shadow banning" certain prominent Republicans, restricting their visibility in search results.
In a direct swipe at the platform he's used to energize and connect with his base since the 2016 campaign, the president vowed to look into what he called the "illegal" practice -- though Twitter officials described it as a glitch they are working to fix.
"Twitter 'SHADOW BANNING' prominent Republicans. Not good. We will look into this discriminatory and illegal practice at once! Many complaints," Trump tweeted.
The social media giant came under fire from Republicans after the issue was first reported by Vice News.
Republican Party Chairwoman Ronna McDaniel; several conservative Republican congressmen, including Rep. Devin Nunes; and Andrew Surabian, the spokesman for Donald Trump Jr., all were not appearing in Twitter's auto-populated drop-down search results.
TWITTER SLAMMED FOR 'SHADOW-BANNING' REPUBLICANS
Vice reported that limiting visibility in results involves the same technique that has been used to diminish the reach of prominent racists on Twitter.
Twitter directed Vice to a May 15 blog post that explained how the platform was clamping down on "troll-like behavior."
Searches for Republican Reps. Mark Meadows, Jim Jordan and Matt Gaetz were affected by the same issue. Vice noted that top Democrats were not being similarly "shadow banned."
Gaetz told The Daily Caller News Foundation he is considering filing a complaint with the Federal Election Commission.
"The notion that social media companies would suppress certain political points of view should concern every American. Twitter owes the public answers to what's really going on," McDaniel tweeted.
McDaniel's account subsequently reappeared in the search results.
Twitter told Fox News that the problem is the result of an algorithmic glitch in the search function that is being fixed.
"To be clear, our behavioral ranking doesn't make judgements based on political views or the substance of tweets," tweeted Twitter product lead Kayvon Beykpour. "Some accounts weren't being auto-suggested even when people were searching for their specific name. Our usage of the behavior signals within search was causing this to happen & making search results seem inaccurate. We're making a change today that will improve this."
Twitter CEO Jack Dorsey also responded to the furor over the search results. "It suffices to say we have a lot more work to do to earn people's trust on how we work," he tweeted.