Trump arrives back in Washington after historic Singapore summit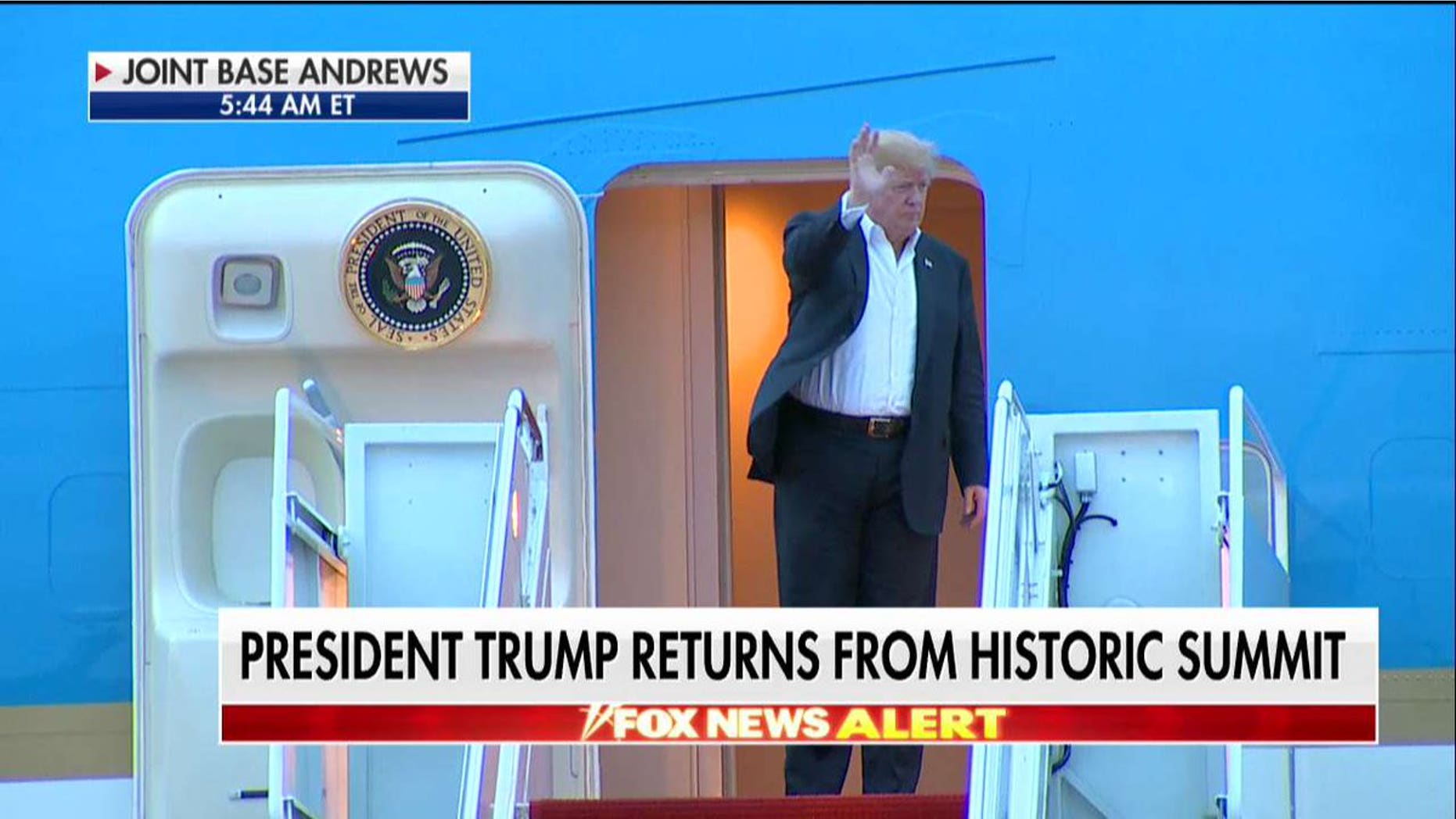 President Donald Trump on Wednesday arrived back in Washington from his historic nuclear summit with North Korea's Kim Jong Un in Singapore.
Air Force One touched down at Joint Base Andrews early Wednesday morning, completing the president's marathon trip to Asia for talks with the North Korean leader. The president made refueling stops in Guam and Hawaii on his return to Washington.
Trump tweeted, "Just landed - a long trip, but everybody can now feel much safer than the day I took office. There is no longer a Nuclear Threat from North Korea. Meeting with Kim Jong Un was an interesting and very positive experience. North Korea has great potential for the future!"
Minutes after landing, the president touted the success of the summit.
"Before taking office people were assuming that we were going to War with North Korea. President Obama said that North Korea was our biggest and most dangerous problem. No longer - sleep well tonight!" Trump tweeted.
Trump added that the U.S. saves "a fortune" by "not doing war games," underscoring the importance of negotiations.
"We save a fortune by not doing war games, as long as we are negotiating in good faith - which both sides are!" Trump tweeted.
The Associated Press contributed to this report