Trump announces company's return to US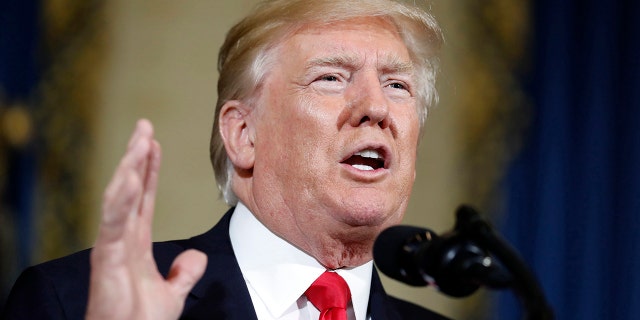 A $100 billion semiconductor company based in Singapore will legally relocate its home address to the United States, President Donald Trump announced Thursday.
Broadcom Limited, which manufactures communications chips around the world, said it would relocate its legal address to Delaware once shareholders approve the move, bringing $20 billion in annual revenue back to the U.S.
Broadcom's corporate headquarters will remain in San Jose, California.
The Oval Office announcement was tied to the release of congressional Republicans' tax reform proposal, which would drastically reduce corporate rates and makes it easier for companies to deduct foreign taxes. The company credits the GOP plan with making it easier to do business in the U.S.
"America is once again the best place to lead a business with a global footprint," Broadcom CEO Hock Tan said in a statement.
Broadcom's move to the U.S. will take place regardless of whether the Republican plan passes, the company said. The company's $5.5 billion acquisition of American networking company Brocade has been held up by the Committee on Foreign Investment in the United States. The high-level government committee, familiarly known as CFIUS, investigates proposed acquisitions of U.S. companies by foreign buyers on national security and intellectual property grounds.
By becoming a U.S.-based company, Broadcom would avoid the CFIUS process.
Broadcom has 7,500 U.S. employees across 24 states, the company said. It traces its origins to blue-chip American companies like AT&T, Bell Laboratories, Lucent, and Hewlett-Packard.
"The proposed tax reform package would level the global playing field and allow us to compete worldwide from here in the United States," Tan said in a statement. "Our move would domicile our $20 billion annual revenue in the United States. From our base here, each year we will invest $3 billion in research and engineering and $6 billion in manufacturing, resulting in more high-paying tech jobs."