Trump advisers discussed getting Kushner out of White House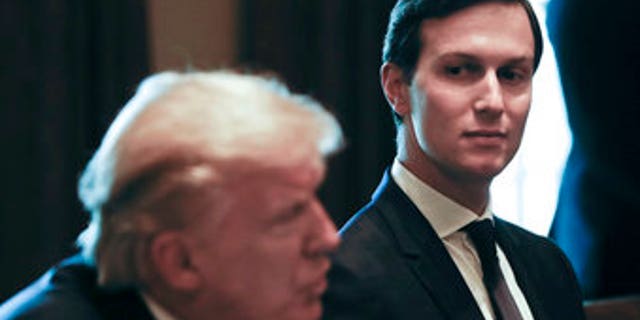 A small group of advisers to President Trump discussed efforts to get Jared Kushner, the president's son-in-law, to leave his post as senior White House adviser, as the Russia probes appeared to increasingly focus on him.
The meetings took place in early June, Fox News has confirmed.
As the probes widened and continued for months, Trump's advisers purportedly thought Kushner was becoming a distraction for the president and thought his son-in-law would be more effective on Middle East and other policy issues working outside of the administration.
A Trump supporter said what the advisers, inside and outside of the White House, were trying to do to Kushner, who is married to Trump's daughter Ivanka, was "B.S."
The numerous probes, including the Justice Department investigation, are trying to determine whether any of Trump's associates colluded with Russia regarding the country's meddling in the 2016 presidential race.
Investigators reportedly have been looking into whether Kushner attended meetings with Russian officials or if his real estate business had financial ties to Russian banks.
Fox News' John Roberts contributed to this report.