Treasury Secretary Geithner Released From Hospital After Kidney Stone Treatment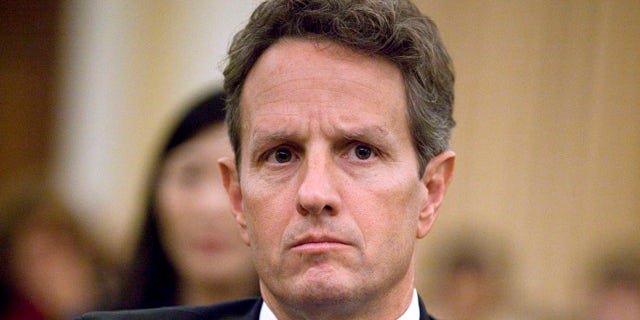 WASHINGTON -- Treasury Secretary Timothy Geithner has been released from the hospital after undergoing treatment for a kidney stone.
The Treasury Department said in a statement Saturday that Geithner had successfully completed the treatment without incident and was released from the hospital Friday night ahead of schedule.
Geithner was speaking with staff by telephone on Saturday and plans to be back at work on Monday.
Geithner had been admitted to George Washington University Hospital on Friday after experiencing pain from a kidney stone. He underwent a procedure to deal with the stone Friday afternoon.
The illness forced Geithner to cancel his Sunday appearances on three network news programs where he had been scheduled to promote the tax-cut deal the administration reached with congressional Republicans this week.
The administration dispatched White House senior adviser David Axelrod to take Geithner's place on the Sunday talk shows.