Top U.S. Military Officer Reaches Out to Wounded Warriors in Idaho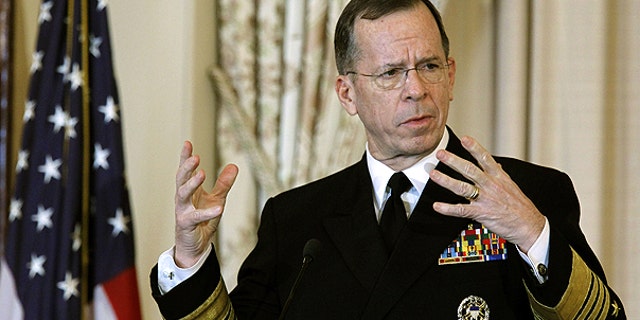 NEWYou can now listen to Fox News articles!
The top U.S. military officer held a town hall meeting in Boise, Idaho, last weekend to address concern over health care for U.S. troops wounded in battle, among other issues related to the military.
"The main focus of my visit really is exemplified by those sitting up here in the front row. We have a group of wounded warriors and their families," said Adm. Mike Mullen, chairman of the Joint Chiefs of Staff, who was greeted by a standing ovation, according to Fox 12 Idaho report.
Mullen heard from veterans who said they felt left behind by the Veterans Administration.
"I just want you to know that there are many out there like me that the military has shoved off to the side and said, 'well have a nice life,'" one veteran said.
Lori Lowe said she wanted Mullen to know what a struggle it has been for her son, wounded five years ago in Iraq, to get the care he needs. She said there's little focus on young men who have suffered trauma in battle.
"That was our experience, that they just weren't ready at the Boise V.A. to deal with these extreme traumatic injuries," Lowe said.
Despite all the problems that some residents voiced, many of them expressed gratitude that Mullen took the time to hear their concerns.
"Just the fact that he's willing to come to Boise, Idaho, is significant," Iraq war veteran Kyla Griffin told Fox12 Idaho.
Mullen also made other appearances in the city, including private meetings with veterans and families of deployed military members.