Tillerson in Myanmar for Suu Kyi talks amid Rohingya crisis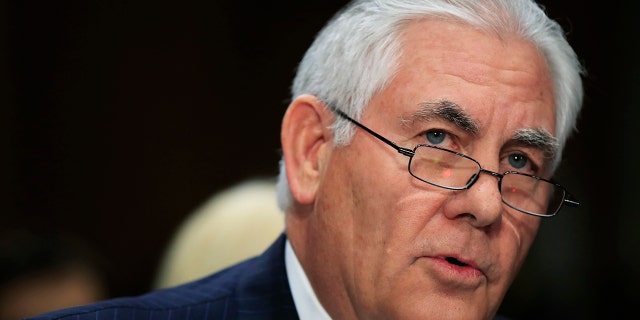 NAYPYITAW, Myanmar – U.S. Secretary of State Rex Tillerson is in Myanmar for meetings with leader Aung San Suu Kyi amid an ongoing humanitarian crisis in the country's west.
Suu Kyi's office confirmed that Tillerson would meet with her during his one-day visit Wednesday.
Tillerson is expected to hold talks about the situation in northern Rakhine state, where a government security operation has caused more than 600,000 Muslim Rohingya to flee to neighboring Bangladesh amid widespread allegations of rights abuses.
Tillerson is also meeting with Myanmar's powerful military chief, Min Aung Hlaing, who is in charge of operations in Rakhine